The use of bioactive compounds in the modulation of adverse effects of antineoplastic treatment
Keywords:
Adverse effects. Antineoplastic treatment. Bioactive compound.
Abstract
Adverse effects caused by antineoplastic treatment can negatively affect the nutritional status of cancer patients. Nutritional therapy through the use of bioactive compounds may help to control the adverse effects of anticancer therapy. This study aims to identify which bioactive compounds can act as adjuvants in anticancer treatment. It is an integrative review elaborated in six stages, and it is written in accordance with PRISMA. Sixteen randomized clinical trials, obtained from the period 2003 to 2020, were included. The symptoms observed were mucositis (1 study, intervention with the use of calendula) and nausea and vomiting (15 studies with intervention with ginger). Nine studies had positive outcomes in terms of symptom relief, while in seven no statistically significant differences were found. The effectiveness of the interventions was attributed to the bioactive compounds present in marigold and ginger, especially gingerol and shogaol. There are some limitations that restricted the observations about the results obtained, such as: the lack of standardization of the content of bioactive compounds, limited number of studies and low methodological quality of some clinical trials. Due to the variability of results obtained in the studies, and low quality of evidences, the effectiveness of the use of bioactive compounds in modulating adverse symptoms caused by antineoplastic therapy is still uncertain. However, the results with the utilization of ginger seem promising, and further studies are required.
Downloads
Download data is not yet available.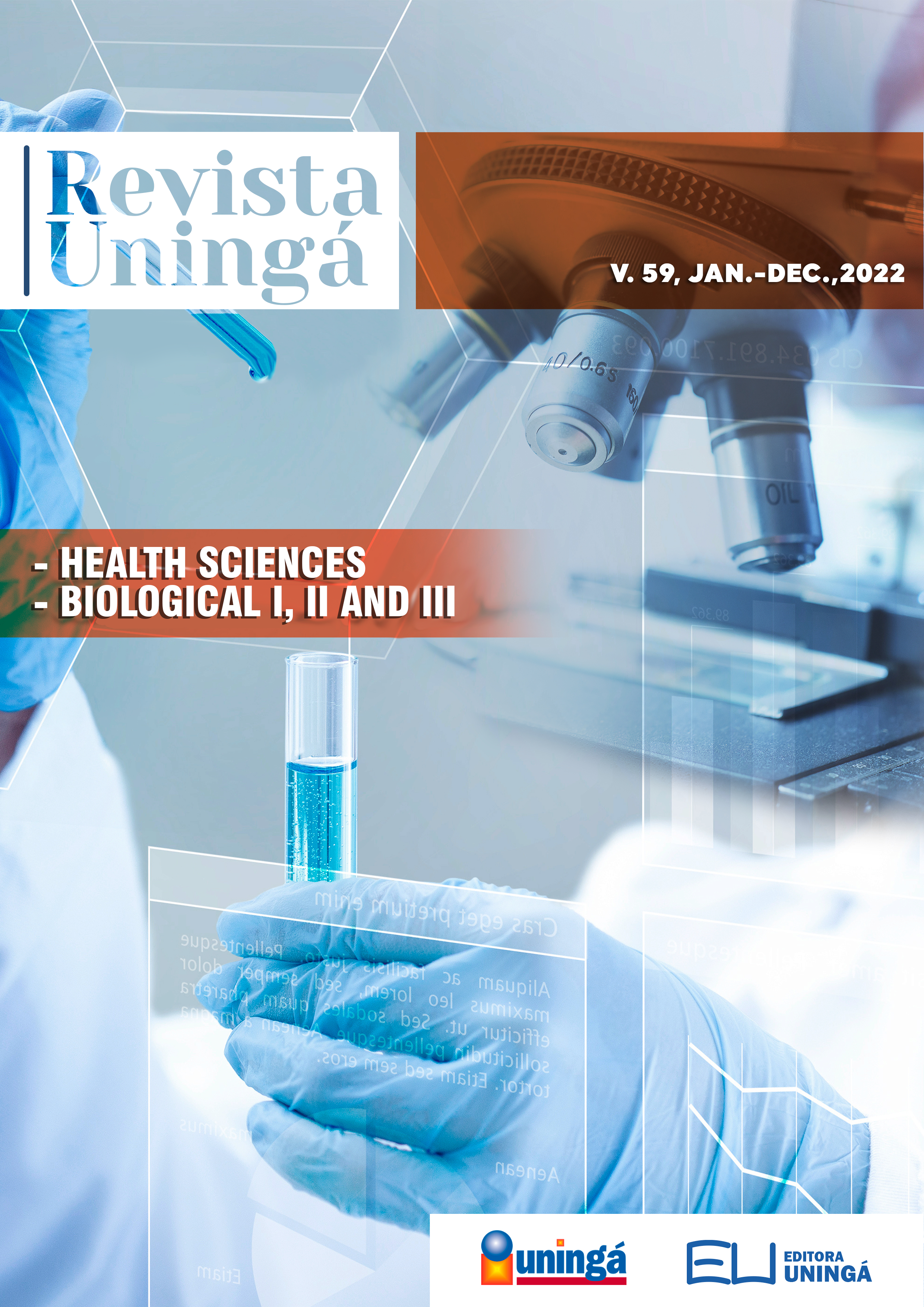 Downloads
How to Cite
Silva, E. K. de A., Rabito, E. I., & Queiroz, C. (2022). The use of bioactive compounds in the modulation of adverse effects of antineoplastic treatment. Revista Uningá, 59, eUJ4061. https://doi.org/10.46311/2318-0579.59.eUJ4061
License
I declare/we declare that the text submitted here is original, of my own authorship and does not infringe any type of third party rights. The content is my/our sole responsibility. Possible research involving animals and/or human beings is in accordance with Resolution 196/96 of the National Health Council and its complements. I declare that I am/we are in possession of the written consent of patients and that the research and its procedures were timely and adequately approved by the Ethics Committee of the institution of origin. We further declare that all institutional affiliations and all sources of financial support for the work are duly informed. I certify that there is no commercial or associative interest that represents a conflict of interest related to the submitted work. If there is commercial interest, in addition to the technical and academic ones, in the publication of the article, the information will be reported during the text.