CHEMOTHERAPY IN THE TREATMENT OF PROSTATE CANCER AND ITS MAIN COMPLICATIONS: LITERATURE REVIEW
Keywords:
Adverse effects, Chemotherapy, Docetaxel, Oncology nursing, Prostate neoplasm
Abstract
Cancer is defined as a disease originated from countless chronic origins, causing abnormal cell growth consequently. The second most common neoplasm and one with the highest level of mortality among men in the world is the prostate cancer. Among the possibilities of treatment for the prostate cancer, chemotherapy stands out, which can cause several side effects in the individual. This study aims to discuss nursing interventions in the face of the main adverse reactions of chemotherapy in prostate cancer. It is an integrative literature review. Docetaxel is a drug from the taxane family; considered the first option for the chemotherapy treatment of prostate cancer, it causes adverse effects, such as arthralgia and myalgia, nausea, vomiting and the oral mucosa inflammation. Cabazitaxel is a taxanosemisynthetic used to treat neoplasms resistant to docetaxel, presenting neutropenia and diarrhea as adverse events. Estrramustine, after being absorbed by the gastrointestinal tract, It is metabolized to estradiol and estrone, which are able to enter the prostate tumor cells in a selectively way, presenting as adverse effects the increase of blood clots formation, nausea and vomiting. Mitoxantrone is used due to its palliative benefits, and its side effects are gastrointestinal discomfort, fever, pain and myelosuppression. Oncologist nurses must know the chemotherapeutic drugs used during treatment and the effects caused by them, to provide quality care to these patients.
Downloads
Download data is not yet available.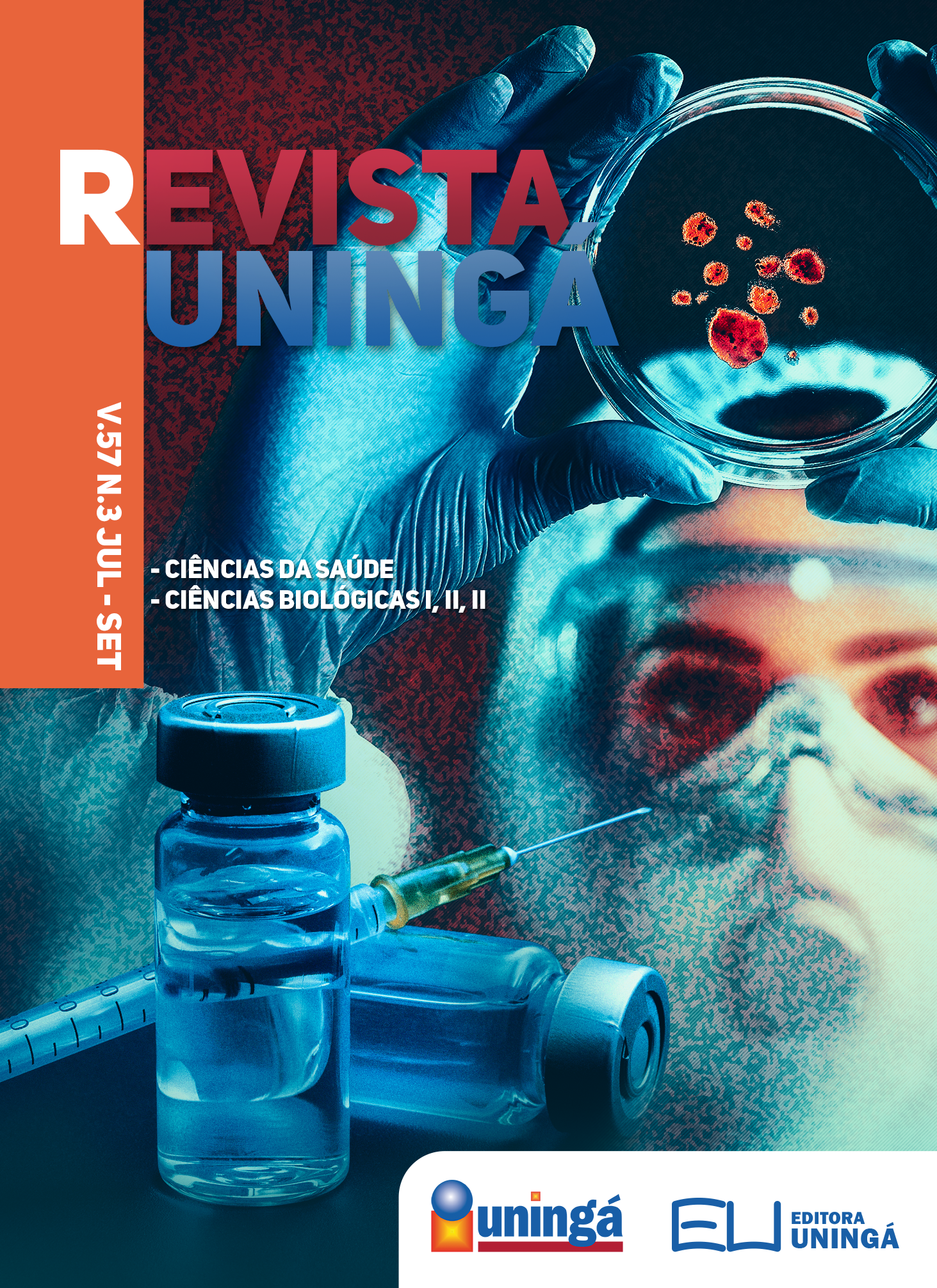 Downloads
How to Cite
de Sousa, J. P., & Lopes, L. da S. (2020). CHEMOTHERAPY IN THE TREATMENT OF PROSTATE CANCER AND ITS MAIN COMPLICATIONS: LITERATURE REVIEW. Revista Uningá, 57(3), 95–106. https://doi.org/10.46311/2318-0579.57.eUJ3279
License
I declare/we declare that the text submitted here is original, of my own authorship and does not infringe any type of third party rights. The content is my/our sole responsibility. Possible research involving animals and/or human beings is in accordance with Resolution 196/96 of the National Health Council and its complements. I declare that I am/we are in possession of the written consent of patients and that the research and its procedures were timely and adequately approved by the Ethics Committee of the institution of origin. We further declare that all institutional affiliations and all sources of financial support for the work are duly informed. I certify that there is no commercial or associative interest that represents a conflict of interest related to the submitted work. If there is commercial interest, in addition to the technical and academic ones, in the publication of the article, the information will be reported during the text.