Consumption of medicines among pharmacy students during the COVID-19 pandemic
Keywords:
Awareness, COVID-19, drug utilization, Pharmaceutical services, self-medication
Abstract
The indiscriminate use of medicines is an important health problem and it is a habit that is not restricted only to a specific age group. This article aimed to investigate during the COVID-19 pandemic the consumption of medicines among pharmacy students and to investigate their search for guidance from a pharmaceutical professional. This is a descriptive, observational and cross-sectional epidemiological study applied to students of the pharmacy course in Barra do Garças, Mato Grosso. The sample corresponded to 47.2% (67) of the students of the private institution and with 52.5% (74) of the public network. It was observed that 46% of the interviewees came to use some medication during the pandemic in order to treat a possible manifestation of COVID-19, and 44% used it without having the diagnosis of the disease, corroborating with what was observed during the pandemic, the search for drug means to treat and/or to prevent COVID-19. The most commonly used medications were vitamin C, vitamin D, ivermectin and azithromycin. Regarding the use of other remedies, such as teas, 56.8% of the participants did not use such alternatives. Although 85% of the interviewees were aware of the functions performed by the pharmacist, only 32.6% sought pharmaceutical guidance in the pandemic. It was concluded that the consumption of medicines was frequent among the students of the pharmacy course, including the practice of self-medication. 
Downloads
Download data is not yet available.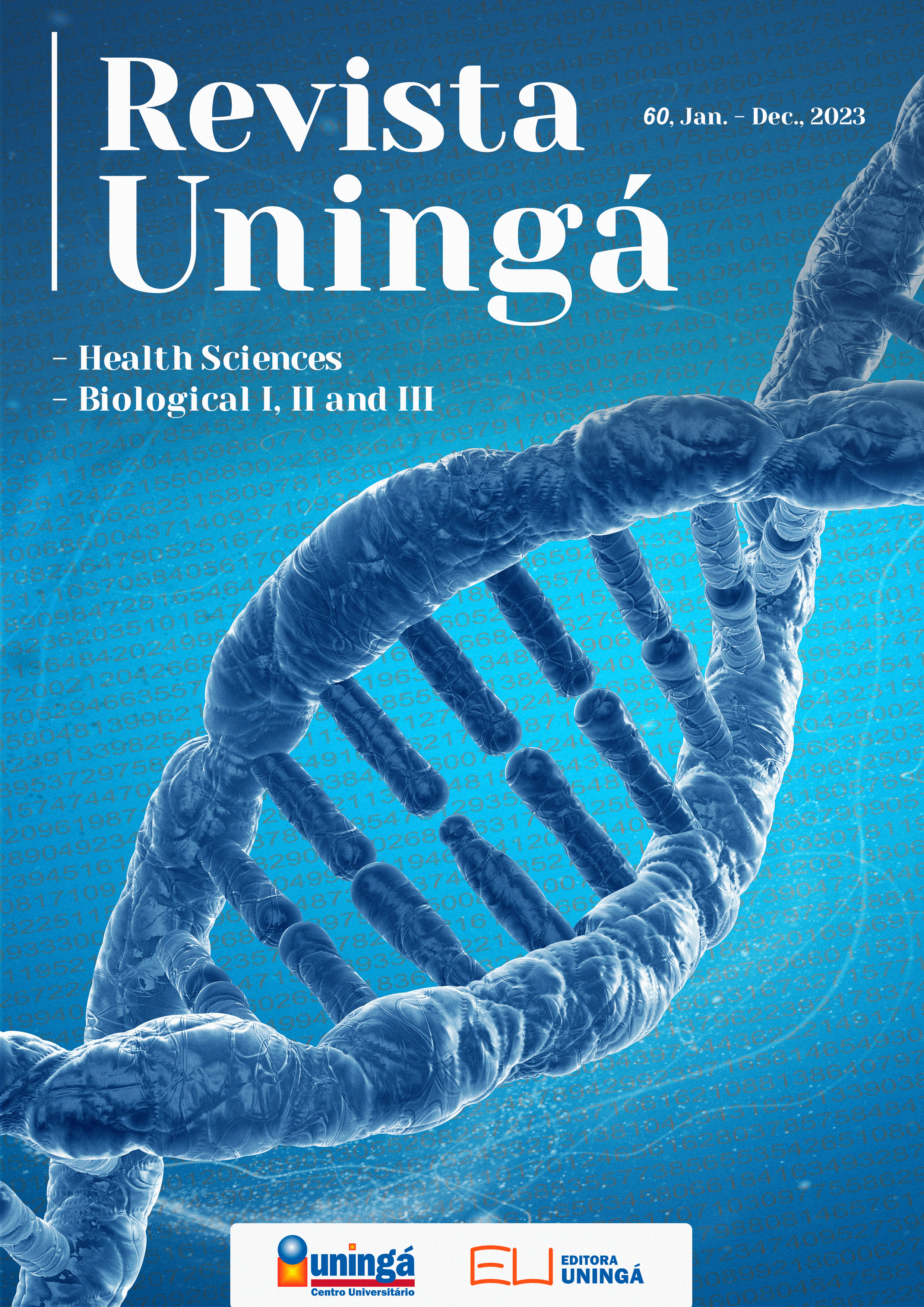 Downloads
How to Cite
Piza, I. C. de L., & Suchara, E. A. (2023). Consumption of medicines among pharmacy students during the COVID-19 pandemic. Revista Uningá, 60(1), eUJ4386. https://doi.org/10.46311/2318-0579.60.eUJ4386
License
Copyright (c) 2023 Revista Uningá
This work is licensed under a Creative Commons Attribution 4.0 International License.
I declare/we declare that the text submitted here is original, of my own authorship and does not infringe any type of third party rights. The content is my/our sole responsibility. Possible research involving animals and/or human beings is in accordance with Resolution 196/96 of the National Health Council and its complements. I declare that I am/we are in possession of the written consent of patients and that the research and its procedures were timely and adequately approved by the Ethics Committee of the institution of origin. We further declare that all institutional affiliations and all sources of financial support for the work are duly informed. I certify that there is no commercial or associative interest that represents a conflict of interest related to the submitted work. If there is commercial interest, in addition to the technical and academic ones, in the publication of the article, the information will be reported during the text.