ATUAÇÃO DA FISIOTERAPIA DERMATOFUNCIONAL NA REABILITAÇÃO DE PACIENTES QUEIMADOS: UMA REVISÃO INTEGRATIVA DE LITERATURA
Abstract
Introdução: As queimaduras são um trauma de origem térmica capaz de causar lesões diversas nos tecidos orgânicos. Esses agravos são considerados um problema de saúde pública tendo um grande índice de mortalidade. Quando não leva a óbito, dependendo do nível de comprometimento e da gravidade, as lesões podem provocar sequelas gravíssimas como: limitações funcionais, desordem psicológica e social. O estudo justifica-se pela possibilidade de ampliar o entendimento acerca dos principais recursos fisioterapêuticos utilizados no tratamento de pacientes vítimas de queimaduras. Objetivo: Analisar a importância das intervenções fisioterapêuticas dermatofuncional em pacientes queimados. Metodologia: A pesquisa trata-se de uma revisão de literatura, que teve por finalidade investigar, discutir e respaldar as produções científicas que permitem uma melhor interpretação da atuação do fisioterapeuta dermatofuncional na reabilitação de pacientes queimados no período de 2001 a 2019. Conclusão: Após a realização deste estudo, torna-se evidente destacar a importância do tratamento fisioterapêutico dermatofuncional, consolidando assim sua relevância no contexto da saúde brasileira.
Downloads
Download data is not yet available.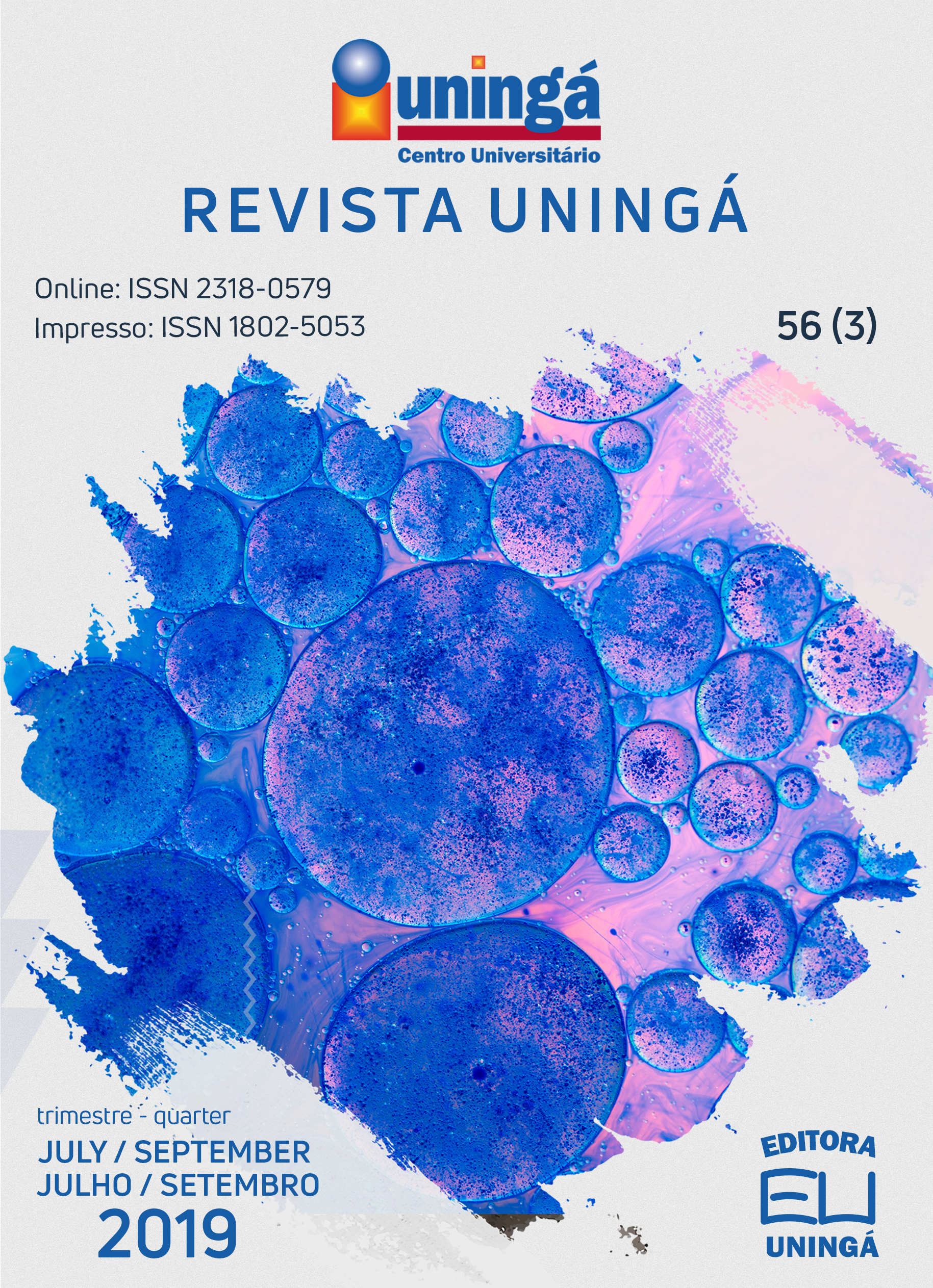 Downloads
How to Cite
Silva Fernandes, M. I. (2019). ATUAÇÃO DA FISIOTERAPIA DERMATOFUNCIONAL NA REABILITAÇÃO DE PACIENTES QUEIMADOS: UMA REVISÃO INTEGRATIVA DE LITERATURA. Revista Uningá, 56(3), 176–186. https://doi.org/10.46311/2318-0579.56.eUJ2972
License
I declare/we declare that the text submitted here is original, of my own authorship and does not infringe any type of third party rights. The content is my/our sole responsibility. Possible research involving animals and/or human beings is in accordance with Resolution 196/96 of the National Health Council and its complements. I declare that I am/we are in possession of the written consent of patients and that the research and its procedures were timely and adequately approved by the Ethics Committee of the institution of origin. We further declare that all institutional affiliations and all sources of financial support for the work are duly informed. I certify that there is no commercial or associative interest that represents a conflict of interest related to the submitted work. If there is commercial interest, in addition to the technical and academic ones, in the publication of the article, the information will be reported during the text.