EVALUATION OF THE STABILITY OF CONTROL FOR IN VITRO DIAGNOSTIC ANALYZES UNDER REAL LABOR LABORATORY TEMPERATURE CONDITIONS
Keywords:
Control, In vitro diagnosis, Quality Control
Abstract
Quality assurance is the tool that enables the clinical analysis laboratory to provide reliable, appropriately and correctly interpreted results. Calibrators are used in the routine of these laboratories, which are known standards with determinated quantitative and / or qualitative characteristics used to calibrate, calibrate, or adjust a measurement procedure. Control are used for multiparameter calibration at the same time and should be used in accordance with manufacturer's recommendations. Calibrator performance may be affected by reconstitution, homogenization, improper storage, water contamination, or glassmaking errors. Thus, this work evaluated the stability of commercial control submitted to different temperatures in real laboratory situations, such as refrigeration between 4-8 ºC, exposure under a working bench, at room temperature, and stored inside a car, at temperatures of 60-80 ºC, for periods of 1 to 12 days. Both the time and the temperature at which the aliquots are stored did not cause changes in this product (except for creatinine, which was unstable on the 12th day of the study), presenting values within the estimated ranges, and possibly the aliquots outside the estimated ranges follow a systematic error.
Downloads
Download data is not yet available.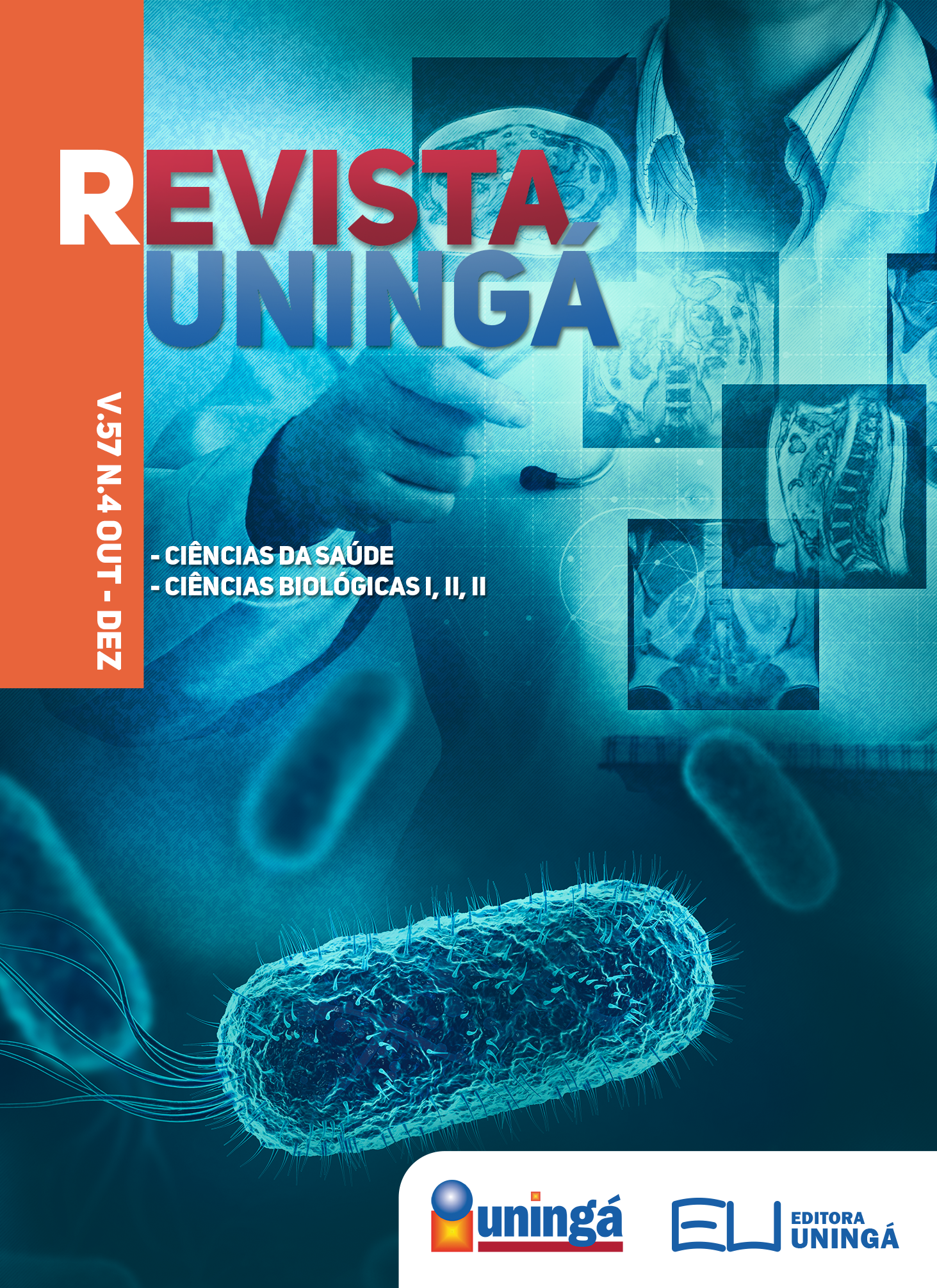 Downloads
How to Cite
Albarado, M., Figueira, G. W., Albarado, K. V., da Silva, P. L., Saatkamp, J., & de Almeida, M. L. (2020). EVALUATION OF THE STABILITY OF CONTROL FOR IN VITRO DIAGNOSTIC ANALYZES UNDER REAL LABOR LABORATORY TEMPERATURE CONDITIONS. Revista Uningá, 57(4), 9–22. https://doi.org/10.46311/2318-0579.57.eUJ2909
License
I declare/we declare that the text submitted here is original, of my own authorship and does not infringe any type of third party rights. The content is my/our sole responsibility. Possible research involving animals and/or human beings is in accordance with Resolution 196/96 of the National Health Council and its complements. I declare that I am/we are in possession of the written consent of patients and that the research and its procedures were timely and adequately approved by the Ethics Committee of the institution of origin. We further declare that all institutional affiliations and all sources of financial support for the work are duly informed. I certify that there is no commercial or associative interest that represents a conflict of interest related to the submitted work. If there is commercial interest, in addition to the technical and academic ones, in the publication of the article, the information will be reported during the text.