Multidisciplinar orthopedic treatment of facial asymmetry in a pediatric patient: case report
Keywords:
Ankylosis, orthotic devices , temporomandibular joint.
Abstract
Temporomandibular joint ankylosis (TMJA) may be fibrous or bony (resulting from the fusion of articular surfaces, glenoid fossa, and mandibular condyle). A multidisciplinary approach is necessary to successfully rehabilitate patients with this condition since it can cause problems related to psychosocial, nutritional, facial, and occlusal factors. Depending on the patient's age, orthotic intervention may be necessary in order to correct the malocclusion caused by TMJA. This article presents the case of a pediatric patient with idiopathic left TMJA who underwent multidisciplinary treatment at a reference center for craniofacial anomalies in western Parana. Balters Bionator orthopedic appliances were initially used, followed by rapid maxillary expansion using a Hyrax expander. This resulted in improved masticatory, esthetic, and speech functions, particularly mouth opening, as well as partial correction of mandibular asymmetry and the occlusal plane within the limits of the case. The use of functional and mechanical orthopedic appliances contributed to improved facial function and esthetics, and the multidisciplinary team's care was essential to improving the patient's quality of life during the rehabilitation process.
Downloads
Download data is not yet available.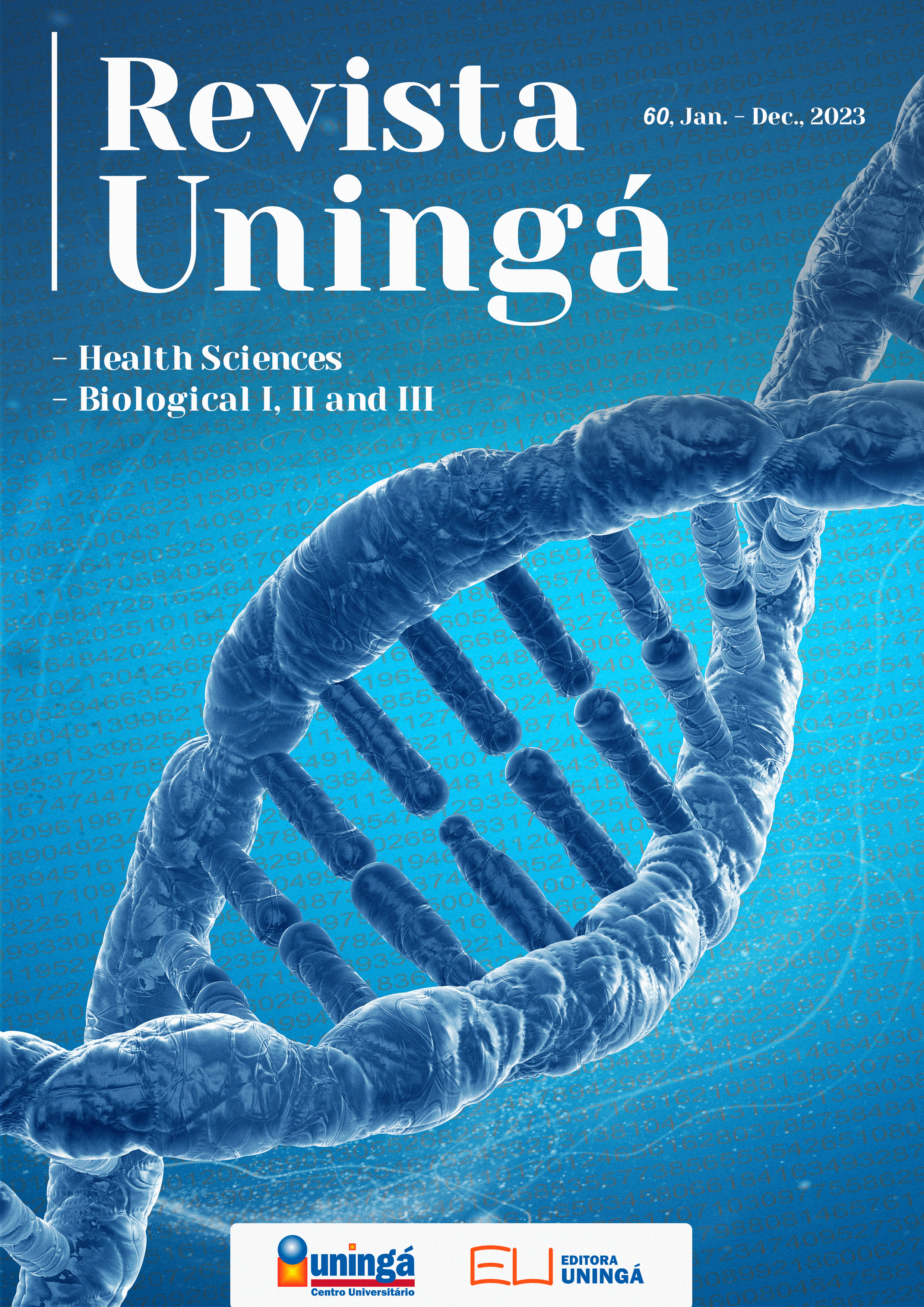 Downloads
How to Cite
Villarroel, S. Y. P. ., Lindenberg, J. M., Nardelli, A., Busato, M. C. A. ., & Nassar , C. A. . (2023). Multidisciplinar orthopedic treatment of facial asymmetry in a pediatric patient: case report. Revista Uningá, 60(1), eUJ4477. https://doi.org/10.46311/2318-0579.60.eUJ4477
License
Copyright (c) 2023 Revista Uningá
This work is licensed under a Creative Commons Attribution 4.0 International License.
I declare/we declare that the text submitted here is original, of my own authorship and does not infringe any type of third party rights. The content is my/our sole responsibility. Possible research involving animals and/or human beings is in accordance with Resolution 196/96 of the National Health Council and its complements. I declare that I am/we are in possession of the written consent of patients and that the research and its procedures were timely and adequately approved by the Ethics Committee of the institution of origin. We further declare that all institutional affiliations and all sources of financial support for the work are duly informed. I certify that there is no commercial or associative interest that represents a conflict of interest related to the submitted work. If there is commercial interest, in addition to the technical and academic ones, in the publication of the article, the information will be reported during the text.