DISFUNÇÃO TEMPOROMANDIBULAR PÓS-TRAUMA CONDILAR - RELATO DE CASO
Abstract
A fratura de côndilo mandibular está relacionada dentre os traumas faciais mais corriqueiros, sendo necessário um correto diagnóstico e um correto planejamento, muitas vezes multiprofissional. Este trauma está relacionado como um dos fatores etiológicos da disfunção temporomandibular, sendo de fundamental importância a utilização de exames complementares de imagens, após um exame clínico metódico, para seu correto diagnóstico e plano de tratamento. Tanto o tratamento do trauma como a possibilidade do desenvolvimento de uma disfunção temporomandibular devem ser observados pelo profissional, que deve passar as corretas orientações ao paciente. O objetivo desse estudo será descrever o tratamento realizado em um caso de fratura mandibular não tratada cirurgicamente com desencadeamento de disfunção temporomandibular.
Downloads
Download data is not yet available.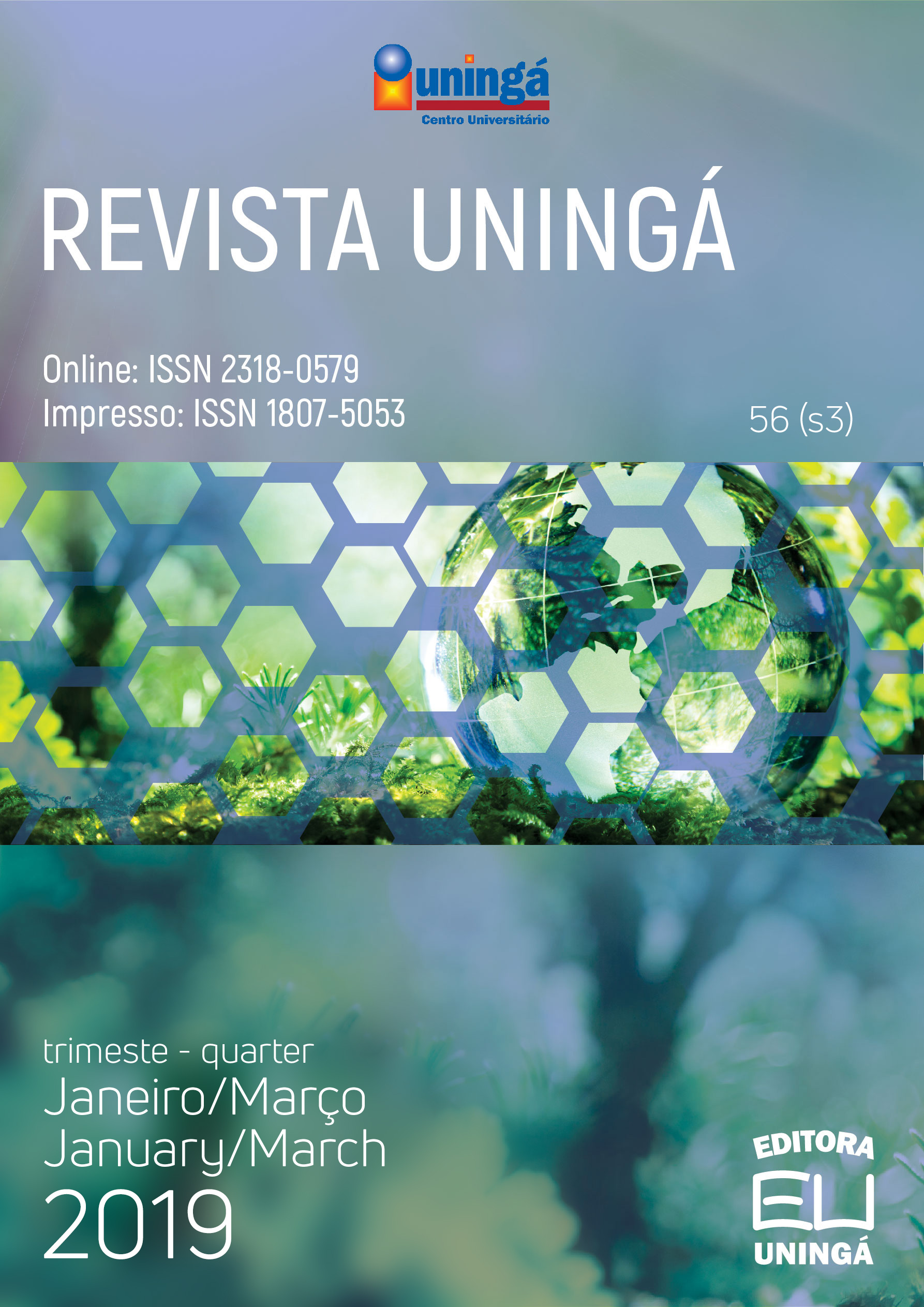 Downloads
How to Cite
Provensi, P. P., Cavani, R. C., & Carvalho, A. F. M. (2019). DISFUNÇÃO TEMPOROMANDIBULAR PÓS-TRAUMA CONDILAR - RELATO DE CASO. Revista Uningá, 56(S3), 40–51. https://doi.org/10.46311/2318-0579.56.eUJ2723
License
I declare/we declare that the text submitted here is original, of my own authorship and does not infringe any type of third party rights. The content is my/our sole responsibility. Possible research involving animals and/or human beings is in accordance with Resolution 196/96 of the National Health Council and its complements. I declare that I am/we are in possession of the written consent of patients and that the research and its procedures were timely and adequately approved by the Ethics Committee of the institution of origin. We further declare that all institutional affiliations and all sources of financial support for the work are duly informed. I certify that there is no commercial or associative interest that represents a conflict of interest related to the submitted work. If there is commercial interest, in addition to the technical and academic ones, in the publication of the article, the information will be reported during the text.