The influence of anti-vaccine movements on the children's vaccination schedule: a literature review
Keywords:
Anti-vaccine, children, health.
Abstract
Vaccination programs, such as the Brazilian National Immunization Program (PNI in Portuguese), are extremely important for the health and development of children, constituting a key element in combating lifelong disease exposure; in this way, activities that go against these programs reduce their effectiveness. In this context, discussing the impact of anti-vaccine movements gains significance, evident in their recent influence amid the COVID-19 vaccine rollout, prompting queries about vaccination program legitimacy. This study consists of presenting an integrative literature review (hereafter, ILR), following all six fundamental steps for the elaboration of an ILR, focusing on the guiding question "What is the impact of anti-vaccine movements in the Brazilian immunization program for children and adolescents?". We selected 13 articles to obtain the discussion and conclusion of our work, and, based on these studies, we concluded that the influence of movements in the context of childhood vaccination was notorious, since it was demonstrated that parents are directly and indirectly influenced by this ideology to take the decision not to vaccinate their children, being influenced by means of communication without scientific basis, mainly the Internet. Hence, this study has revealed that anti-vaccine movements are not confined to particular locales; rather, they detrimentally impact children's adherence to vaccination schedules. Consequently, investigating the ramifications of anti-vaccine ideology on pediatric health becomes imperative.
Downloads
Download data is not yet available.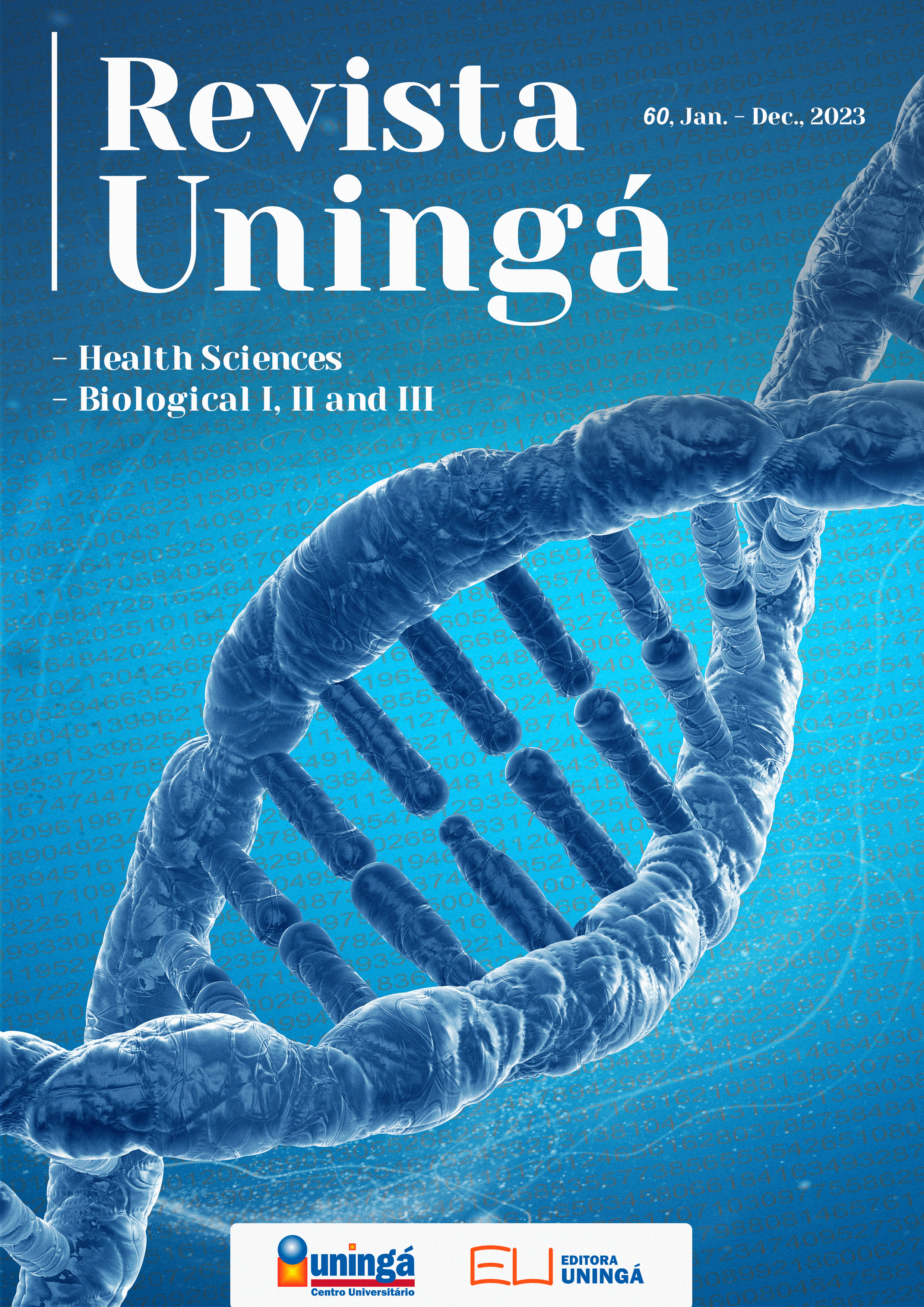 Downloads
How to Cite
Oliveira, G. G. de, Vargas , F. C., Dore, G. R. N., Lima, I. C. R., Costa, J. O., Rodrigues , M. B. C. ., Bezerra , M. B. L., & Soares, A. L. F. de H. (2023). The influence of anti-vaccine movements on the children's vaccination schedule: a literature review. Revista Uningá, 60(1), eUJ4461. https://doi.org/10.46311/2318-0579.60.eUJ4461
License
Copyright (c) 2023 Revista Uningá
This work is licensed under a Creative Commons Attribution 4.0 International License.
I declare/we declare that the text submitted here is original, of my own authorship and does not infringe any type of third party rights. The content is my/our sole responsibility. Possible research involving animals and/or human beings is in accordance with Resolution 196/96 of the National Health Council and its complements. I declare that I am/we are in possession of the written consent of patients and that the research and its procedures were timely and adequately approved by the Ethics Committee of the institution of origin. We further declare that all institutional affiliations and all sources of financial support for the work are duly informed. I certify that there is no commercial or associative interest that represents a conflict of interest related to the submitted work. If there is commercial interest, in addition to the technical and academic ones, in the publication of the article, the information will be reported during the text.