VIOLÊNCIA: INDISCIPLINA E BULLYING NO AMBIENTE ESCOLAR
Abstract
A violência nas escolas vem acontecendo pela ocorrência devários comportamentos inconsistentes e culturais que re-gulam a vida nas instituições escolares. O desenvolvimentode estratégias e recursos educativos orientados para a ci-dadania, a participação social, a tolerância, podem ajudarna prevenção de ataques debullyingno ambiente escolar.Nosso objetivo é ode descrever a respeito da violência, in-disciplina ebullyingnas escolas, caracterizando os sujeitosenvolvidos, para que pais e professores possam identifi-cá-los e tomar atitudes cabíveis. Realizou-se levantamentobibliográfico a partir de livros e publicações científicasvinculadas a bases de dados referenciadas.Espera-se que opresente trabalho possa esclarecer a relação entre as for-mas de violência nas escolas, para que pais e professorespossam encontrar uma solução para os conflitos.
Downloads
Download data is not yet available.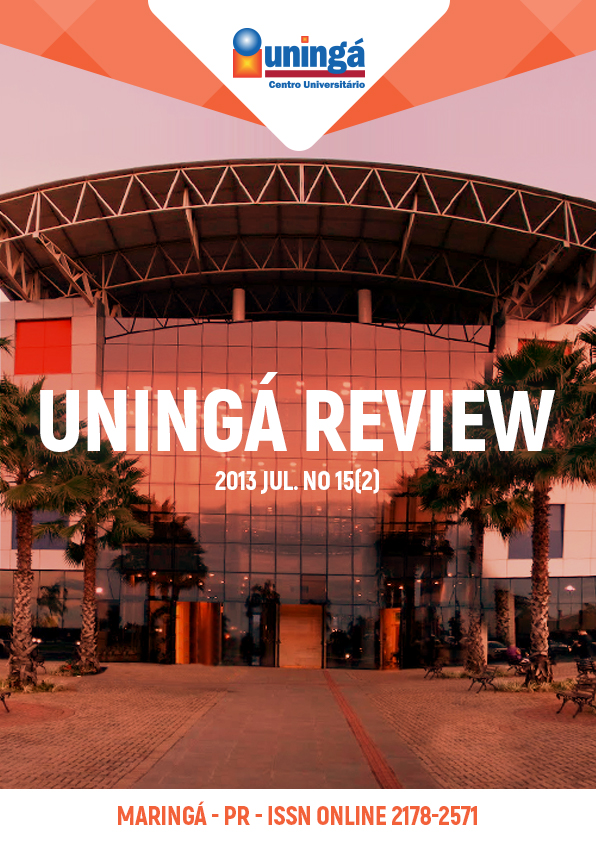 Downloads
How to Cite
Roberta de Paula Guedes de Souza, N., Fernandes, R., & Martins Júnior, J. (2013). VIOLÊNCIA: INDISCIPLINA E BULLYING NO AMBIENTE ESCOLAR. Uningá Review, 15(2), 3. Retrieved from https://revista.uninga.br/uningareviews/article/view/755
License
I declare/we declare that the text submitted here is original, of my own authorship and does not infringe any type of third party rights. The content is my/our sole responsibility. Possible research involving animals and/or human beings is in accordance with Resolution 196/96 of the National Health Council and its complements. I declare that I am/we are in possession of the written consent of patients and that the research and its procedures were timely and adequately approved by the Ethics Committee of the institution of origin. We further declare that all institutional affiliations and all sources of financial support for the work are duly informed. I certify that there is no commercial or associative interest that represents a conflict of interest related to the submitted work. If there is commercial interest, in addition to the technical and academic ones, in the publication of the article, the information will be reported during the text.