Clues of an environmental education for solid waste management: What do children draw in a municipal school in Cambé, PR?
Keywords:
Composting, Early childhood education, Environmental education
Abstract
One of the biggest challenges faced in Brazilian cities is proper solid waste management. The school can be an interlocutor in raising awareness by directing the teaching and learning process in order to change the individual and collective behavior of students. Thematic workshops are characterized as a pedagogical intervention in which environmental education is approached in a dynamic, interactive and creative way. The objective was to identify the perceptions that children from a municipal school in Cambé, PR, have about the solid waste theme, based on drawings made during a workshop called "Composting at school". The workshop was conducted by 11 undergraduate students attending the Environmental Engineering course at the Federal Technological University of Paraná – accompanied by a professor coordinating the action. As teaching methods, dynamic exercises, games and conversations were used, all with the aim of integrating children and promoting a reflection on the role of each one in proper solid waste management. At the end of the activity, an evaluation questionnaire was proposed to the children, which contained the proposition of a drawing, so that they could portray what they learned and their perceptions about the solid waste theme. From a view guided by Content Analysis, the drawings were classified into three categories: a) workshop stages and dynamic exercises; b) techniques for solid waste management; and c) non-human life forms in solid waste management. The workshop was a promising environmental education strategy, as it was noted that the greater the interaction and the lighter and more pleasant the activity, the greater the learning.
Downloads
Download data is not yet available.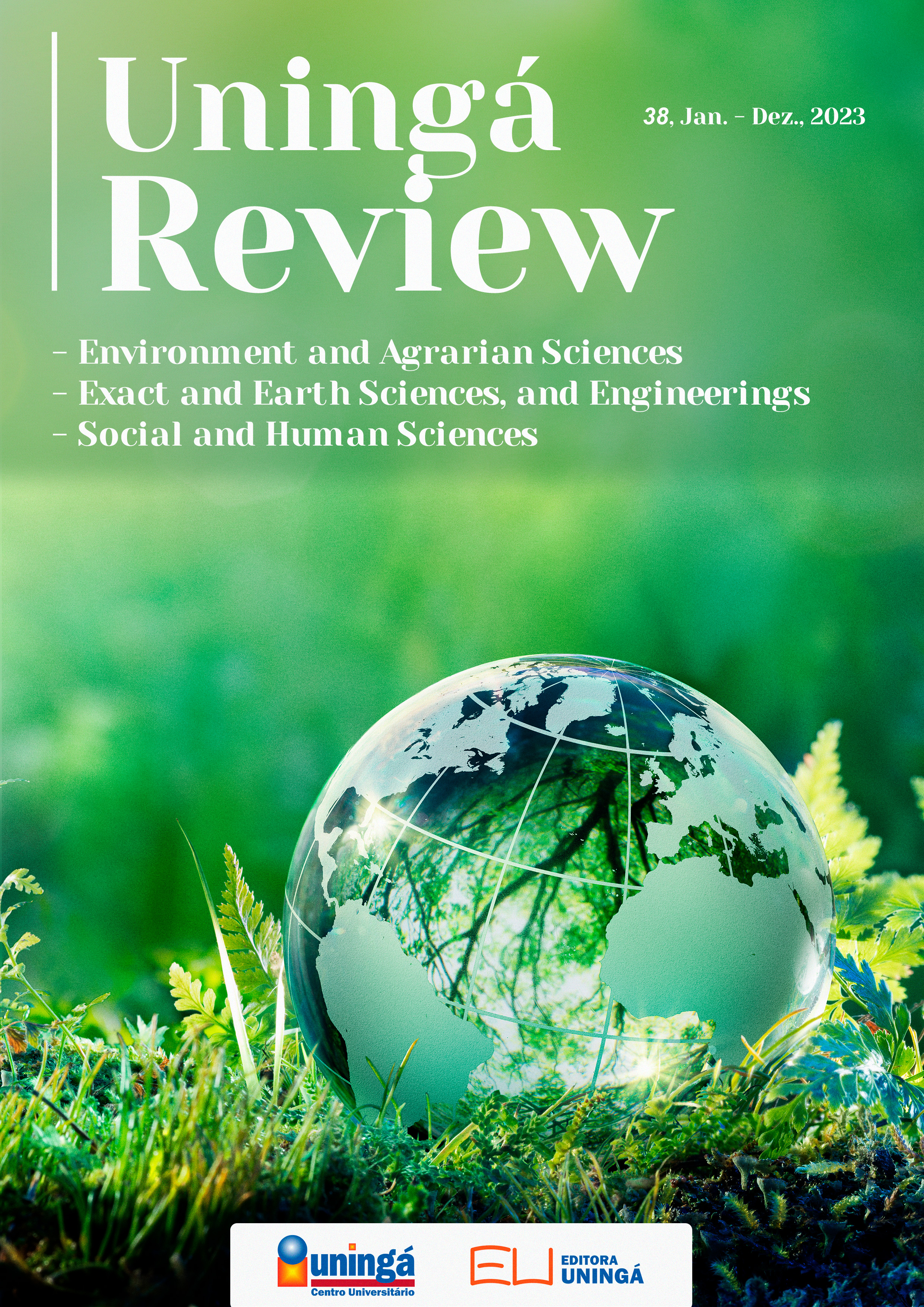 Downloads
How to Cite
Meneses, R. M. de A., Molina, A. da C., Silva, H. G. B. da, Kono, M. K. N. ., Melo, Ângela C. A. de, Polizel, A. L. ., Rezzadori, C. B. D. B., & Bosco, T. C. D. . (2023). Clues of an environmental education for solid waste management: What do children draw in a municipal school in Cambé, PR?. Uningá Review, 38(1), eURJ4384. https://doi.org/10.46311/2178-2571.38.eURJ4384
Section
2nd Section: Exact and Earth Sciences, and Engineering
License
Copyright (c) 2023 Uningá Review
This work is licensed under a Creative Commons Attribution 4.0 International License.
I declare/we declare that the text submitted here is original, of my own authorship and does not infringe any type of third party rights. The content is my/our sole responsibility. Possible research involving animals and/or human beings is in accordance with Resolution 196/96 of the National Health Council and its complements. I declare that I am/we are in possession of the written consent of patients and that the research and its procedures were timely and adequately approved by the Ethics Committee of the institution of origin. We further declare that all institutional affiliations and all sources of financial support for the work are duly informed. I certify that there is no commercial or associative interest that represents a conflict of interest related to the submitted work. If there is commercial interest, in addition to the technical and academic ones, in the publication of the article, the information will be reported during the text.