EVALUATION OF AUTOCHTHONOUS PRIMARY PRODUCTIVITY OF THE LANOSO STREAM (EPA OF UBERABA RIVER), MINAS GERAIS, BRAZIL
Keywords:
Lotic environment, Phytoplanktonic activity, Trophic state
Abstract
The evaluation of the primary productivity in lotic environments has great relevance, since it allows to know the metabolism of aquatic system, as well as the entrance of energy and the influences in the cycles of carbon and other variables. In the water bodies, the abiotic conditions have undergone alterations due to the anthropic interferences, causing impacts in aquatic communities. The study was carried in Córrego Lanoso, in city of Uberaba/MG. With the objective of evaluating the primary productivity of a lotic environment and analyzing the influence of water quality parameters, sampling was performed to determine the primary productivity. This was done in two distinct points of Lanoso Stream; the methodology used was method of light and dark bottles by means of the technique of Winkler, modified by Pomeroy and Kirschmann, 1945. The physical-chemical parameters (temperature, turbidity and pH) were obtained in situ via probe. The results showed that the primary productivity was higher at the point near nascent, when compared to the downstream. Regarding the physical-chemical parameters, only turbidity obtained a significant variation, being this limiting factor for the primary productivity, since greater turbidity less absorption of light and hence less phytoplanktonic activity of ecosystem.
Downloads
Download data is not yet available.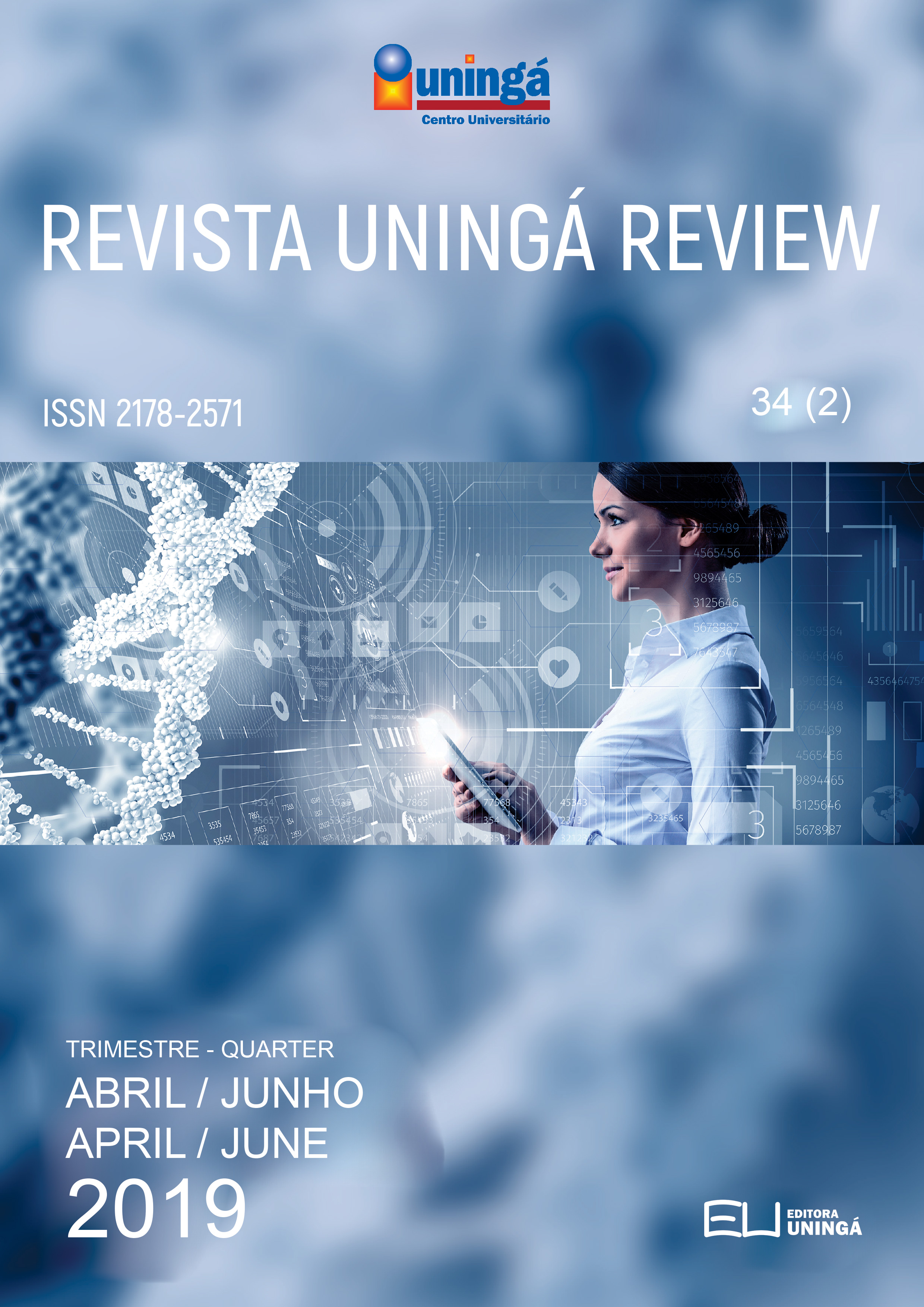 Downloads
How to Cite
SILVA, P. D. S. L., RODRIGUES, V. S., TERRA, F. R., OLIVEIRA, C. F., LAET, H. S. D. S., & PELLI, A. (2019). EVALUATION OF AUTOCHTHONOUS PRIMARY PRODUCTIVITY OF THE LANOSO STREAM (EPA OF UBERABA RIVER), MINAS GERAIS, BRAZIL. Uningá Review, 34(2), 16–27. Retrieved from https://revista.uninga.br/uningareviews/article/view/2951
Section
1st Section: Environment and Agrarian Sciences
License
I declare/we declare that the text submitted here is original, of my own authorship and does not infringe any type of third party rights. The content is my/our sole responsibility. Possible research involving animals and/or human beings is in accordance with Resolution 196/96 of the National Health Council and its complements. I declare that I am/we are in possession of the written consent of patients and that the research and its procedures were timely and adequately approved by the Ethics Committee of the institution of origin. We further declare that all institutional affiliations and all sources of financial support for the work are duly informed. I certify that there is no commercial or associative interest that represents a conflict of interest related to the submitted work. If there is commercial interest, in addition to the technical and academic ones, in the publication of the article, the information will be reported during the text.