UTILIZAÇÃO DO ARCO DE INTRUSÃO DE BURSTONE DE TRÊS PEÇAS COMO ALTERNATIVA MECÂNICA PARA A CORREÇÃO DA SOBREMORDIDA ANTERIOR
Abstract
A sobremordida profunda ou exagerada é uma fusão de
alterações esqueléticas, dentárias e neuromusculares de
etiologia multifatorial que caracteriza um trespasse vertical
entre 2 a 3mm na região dentária anterior ou posterior. Os
objetivos da revisão literária são descrever os principais
elementos do diagnóstico da sobremordida profunda bem
como discorrer as estratégias de tratamento com a utilização
da técnica do arco de Burstone com três peças utilizadas
no relato do caso clínico. A paciente apresentava presença
da mordida profunda Classe II, ausência dentária
posterior, extrusão de dentes posteriores, inclinação de
alguns elementos posteriores, desvio da linha mediana superior
e inferior, mordida profunda e presença da Curva de
Spee. Os resultados mostraram-se satisfatórios para a técnica
utilizada como uma alternativa terapêutica apropriada
para a sobremordida profunda.
Downloads
Download data is not yet available.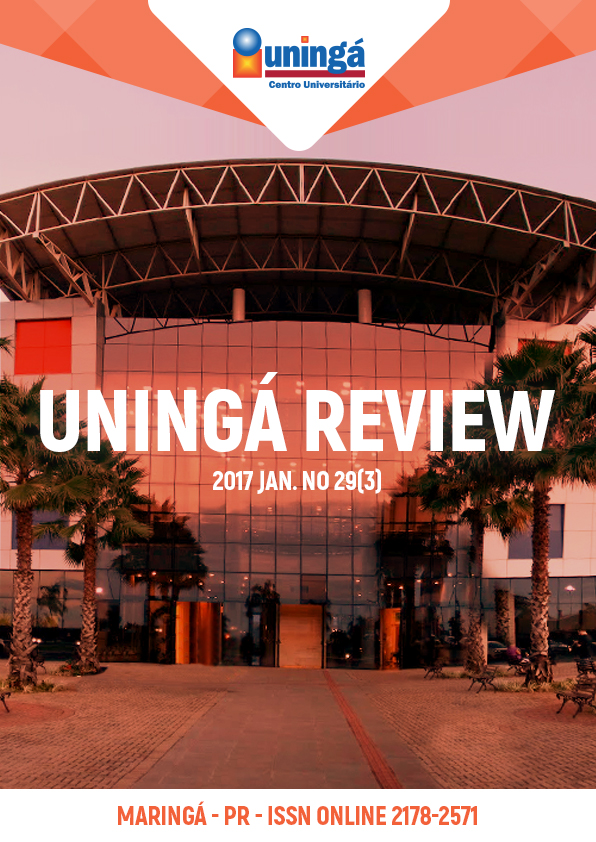 Downloads
How to Cite
STRABELLI, D. F., DE OLIVEIRA, R. C. G., & SOUZA, A. D. F. L. O. (2017). UTILIZAÇÃO DO ARCO DE INTRUSÃO DE BURSTONE DE TRÊS PEÇAS COMO ALTERNATIVA MECÂNICA PARA A CORREÇÃO DA SOBREMORDIDA ANTERIOR. Uningá Review, 29(3). Retrieved from https://revista.uninga.br/uningareviews/article/view/1994
License
I declare/we declare that the text submitted here is original, of my own authorship and does not infringe any type of third party rights. The content is my/our sole responsibility. Possible research involving animals and/or human beings is in accordance with Resolution 196/96 of the National Health Council and its complements. I declare that I am/we are in possession of the written consent of patients and that the research and its procedures were timely and adequately approved by the Ethics Committee of the institution of origin. We further declare that all institutional affiliations and all sources of financial support for the work are duly informed. I certify that there is no commercial or associative interest that represents a conflict of interest related to the submitted work. If there is commercial interest, in addition to the technical and academic ones, in the publication of the article, the information will be reported during the text.