PLANEJAMENTO VIRTUAL NA OTIMIZAÇÃO DE CIRURGIA ORTOGNÁTICA PARA CORREÇÃO DE ASSIMETRIA FACIAL
Abstract
O planejamento cirúrgico constitui uma das etapas mais
importantes na cirurgia ortognática. Quando há presença
de assimetrias faciais aumentam as dificuldades encontradas
no planejamento convencional, baseado em radiografias,
traçados predictivos e cirurgias de modelo, uma vez que
a simulação do movimento cirúrgico e sua repercussão nos
tecidos moles nestas condições são planejadas em apenas
duas dimensões e a realização de cirurgias de modelo de
gesso para confecção do guia cirúrgico podem levar a distorções
indesejadas. Os exames de imagem tridimensionais,
conseguidos por meio de tomografias computadorizadas de
face e scaneamento de modelos de gesso, na última década
vêm permitindo a realização de planejamentos virtuais de
cirurgia ortognática, o que proporciona um aumento na
precisão do diagnóstico e implementação de um planejamento
cirúrgico mais específico. O presente trabalho tem
por objetivo relatar um caso de cirurgia ortognática realizada
para correção de deformidade dentofacial e assimetria
facial na qual foi empregado planejamento virtual,
revisando a literatura científica a respeito dos benefícios
associados ao planejamento virtual, seus avanços e limitações.
Downloads
Download data is not yet available.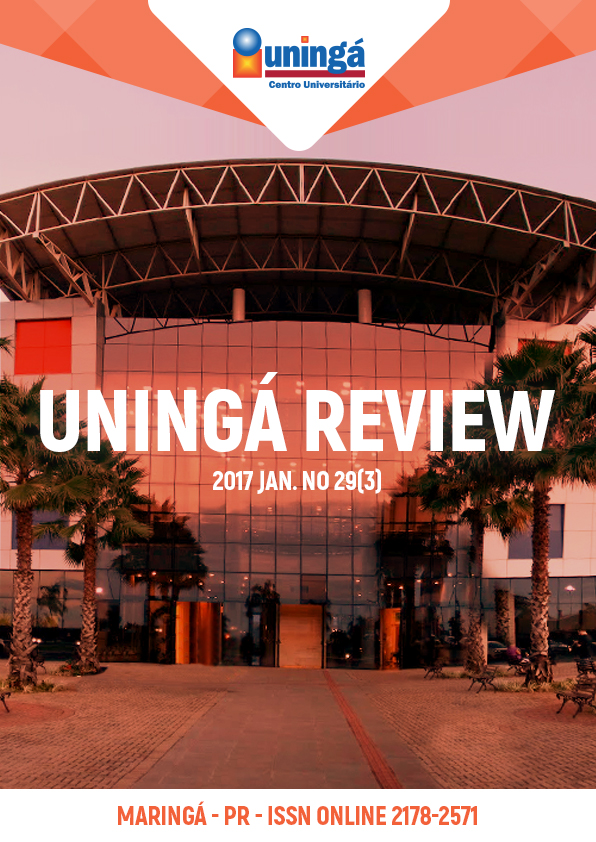 Downloads
How to Cite
DA SILVA, K. T., GARBIN-JÚNIOR, E. ÁLVARO, MAGRO-ÉRNICA, N., & GRIZA, G. L. (2017). PLANEJAMENTO VIRTUAL NA OTIMIZAÇÃO DE CIRURGIA ORTOGNÁTICA PARA CORREÇÃO DE ASSIMETRIA FACIAL. Uningá Review, 29(3). Retrieved from https://revista.uninga.br/uningareviews/article/view/1993
License
I declare/we declare that the text submitted here is original, of my own authorship and does not infringe any type of third party rights. The content is my/our sole responsibility. Possible research involving animals and/or human beings is in accordance with Resolution 196/96 of the National Health Council and its complements. I declare that I am/we are in possession of the written consent of patients and that the research and its procedures were timely and adequately approved by the Ethics Committee of the institution of origin. We further declare that all institutional affiliations and all sources of financial support for the work are duly informed. I certify that there is no commercial or associative interest that represents a conflict of interest related to the submitted work. If there is commercial interest, in addition to the technical and academic ones, in the publication of the article, the information will be reported during the text.