ENTEROCOCCUS MULTIRRESISTENTE A ANTIMICROBIANOS: UM IMPORTANTE PATÓGENO NOSOCOMIAL
Abstract
Enterococcus é um patógeno oportunista que tem ganho notoriedade
ao longo das últimas décadas como importante causa
de infecções nosocomiais, tais como, a bacteremia, endocardite,
infecções de sítio cirúrgico. A presença de determinantes genéticos
que codificam mecanismos de resistência a antimicrobianos
empregados na clínica médica é a base para a capacidade
de colonização e persistência em ambientes hospitalares. O
presente estudo de revisão bibliográfica foi realizado por meio
de levantamento bibliográfico em plataformas tais como periódicos
CAPES, Lilacs, PubMed, Scielo e Web of Science a
cerca da resistência de Enterococcus a antimicrobianos com o
objetivo de levantar os principais mecanismos de ação dos
antimicrobianos empregados para o tratamento de infecções
enterocóccicas e os mecanismos de resistência de Enterococcus
a estes fármacos. A sua resistência a uma ampla gama de antimicrobianos
pode ser um caractere intrínseco como a resistência
às cefalosporinas, β-lactâmicos e sulfonamidas ou adquirida
por meio de plasmídeos tal como a resistência aos aminoglicosídeos,
cloranfenicol e glicopeptídeos. Em conclusão, em
razão ao uso de antimicrobianos de forma rotineira na clínica
médica Enterococcus desenvolveu uma resposta adaptativa
frente a pressão exercida por esses fármacos resultando em
resistência a antimicrobianos.
Downloads
Download data is not yet available.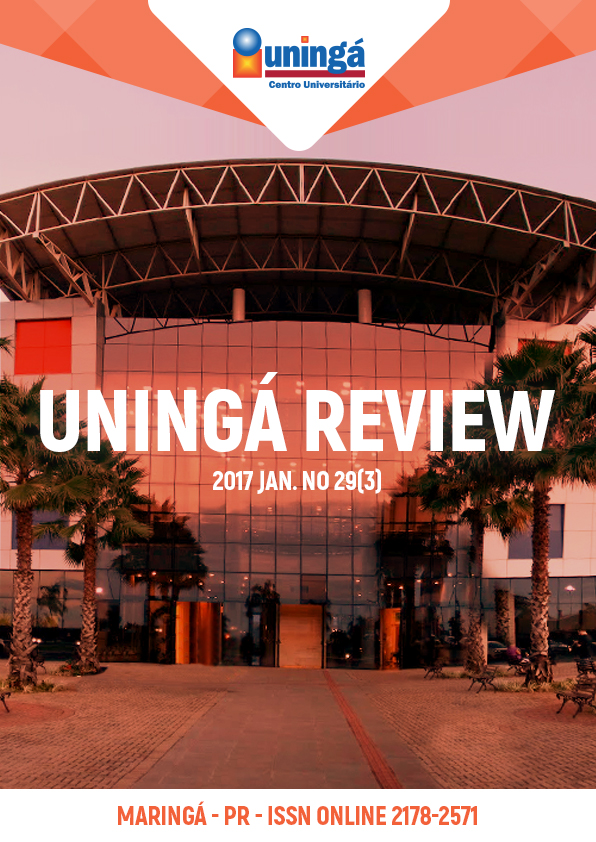 Downloads
How to Cite
TERRA, M. R., FURLANETO, M. C., & MAIA, L. F. (2017). ENTEROCOCCUS MULTIRRESISTENTE A ANTIMICROBIANOS: UM IMPORTANTE PATÓGENO NOSOCOMIAL. Uningá Review, 29(3). Retrieved from https://revista.uninga.br/uningareviews/article/view/1989
License
I declare/we declare that the text submitted here is original, of my own authorship and does not infringe any type of third party rights. The content is my/our sole responsibility. Possible research involving animals and/or human beings is in accordance with Resolution 196/96 of the National Health Council and its complements. I declare that I am/we are in possession of the written consent of patients and that the research and its procedures were timely and adequately approved by the Ethics Committee of the institution of origin. We further declare that all institutional affiliations and all sources of financial support for the work are duly informed. I certify that there is no commercial or associative interest that represents a conflict of interest related to the submitted work. If there is commercial interest, in addition to the technical and academic ones, in the publication of the article, the information will be reported during the text.