ESTUDO ETNOBOTÂNICO DO CAJUEIRO (Anacardium ocidentale L.): UMA ÁRVORE NATIVA DO BRASIL
Abstract
O cajueiro (Anacardium occicentale L.) é uma planta nativa do Brasil e de suma importância para o desenvolvimento socioeconômico de diversas regiões do mundo. Sua atividade antimicrobiana tem sido estudada cientificamente a fim de se obter novas fontes alternativas de tratamento para as afecções orais. O presente estudo realizou um levantamento etnobotâ- nico e bibliográfico sobre essa planta medicinal através de pesquisas científicas publicadas nas bases de dados PUBMED, SCIELO e LILACS. Foram incluí- dos na pesquisa oito artigos que analisaram o potencial inibitório do cajueiro frente a espécies patogênicas da microbiota oral. Atividades antimicrobiana, antioxidante e anticacerígena foram relatadas e atribuídas aos compostos taninos. Dentre as partes utilizadas destacam-se os frutos, as cascas do caule e os extratos de folhas. O Anacardium occidentale L. mostra-se como uma alternativa promissora para o desenvolvimento de medicamentos fitoterápicos com potencial inibitório.
Downloads
Download data is not yet available.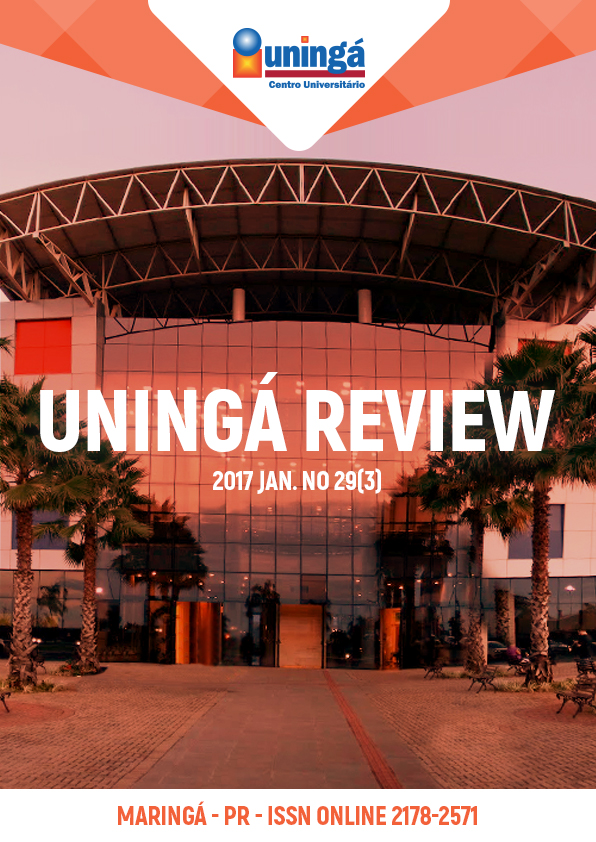 Downloads
How to Cite
FREIRE, J. C. P., DE OLIVEIRA JÚNIOR, J. K., SANTIAGO, C. P. L., FREIRE, S. C. P., & LIMA, E. D. O. (2017). ESTUDO ETNOBOTÂNICO DO CAJUEIRO (Anacardium ocidentale L.): UMA ÁRVORE NATIVA DO BRASIL. Uningá Review, 29(3). Retrieved from https://revista.uninga.br/uningareviews/article/view/1984
License
I declare/we declare that the text submitted here is original, of my own authorship and does not infringe any type of third party rights. The content is my/our sole responsibility. Possible research involving animals and/or human beings is in accordance with Resolution 196/96 of the National Health Council and its complements. I declare that I am/we are in possession of the written consent of patients and that the research and its procedures were timely and adequately approved by the Ethics Committee of the institution of origin. We further declare that all institutional affiliations and all sources of financial support for the work are duly informed. I certify that there is no commercial or associative interest that represents a conflict of interest related to the submitted work. If there is commercial interest, in addition to the technical and academic ones, in the publication of the article, the information will be reported during the text.