A ATUAÇÃO DO PSICÓLOGO NA PROMOÇÃO DA QUALIDADE DE VIDA A IDOSOS ASILADOS
Abstract
A pessoa idosa passa por diversos fatores que os levam à problemas de saúde, tristeza, qualidade de vida inadequada. Diante disso, objetivou-se entender e refletir sobre a importância do psicólogo na promoção de qualidade de vida e saúde mental dos idosos que vivem em casa de repouso e esclarecer os principais motivos que levam idosos a não estarem presentes em seus lares, bem como analisar as consequências psicológicas desse processo. Portanto, o crescimento da população idosa está gerando novos desafios à saúde, pois doenças crônicas, psicológicas, degenerativas têm um aumento nessa etapa da vida. Pois, o idoso necessita ter sua independência, não deve permanecer isolado ou afastado da sociedade, quando se desenvolve atividades com os idosos se trás, inúmeros benefícios a eles. Assim, questionaremos quais as possíveis contribuições da Psicologia diante desse cenário que visa melhor qualidade de vida. No entanto, concluiu-se que de acordo com o estudo sobre a vida durante a velhice, os idosos junto a sociedade, o papel do psicólogo conclui-se que é de fundamental importância o convívio direto dos familiares, amigos, além da vivência de um profissional da saúde, como o psicólogo. Assim, ocorrem melhorias na saúde dos idosos.
Downloads
Download data is not yet available.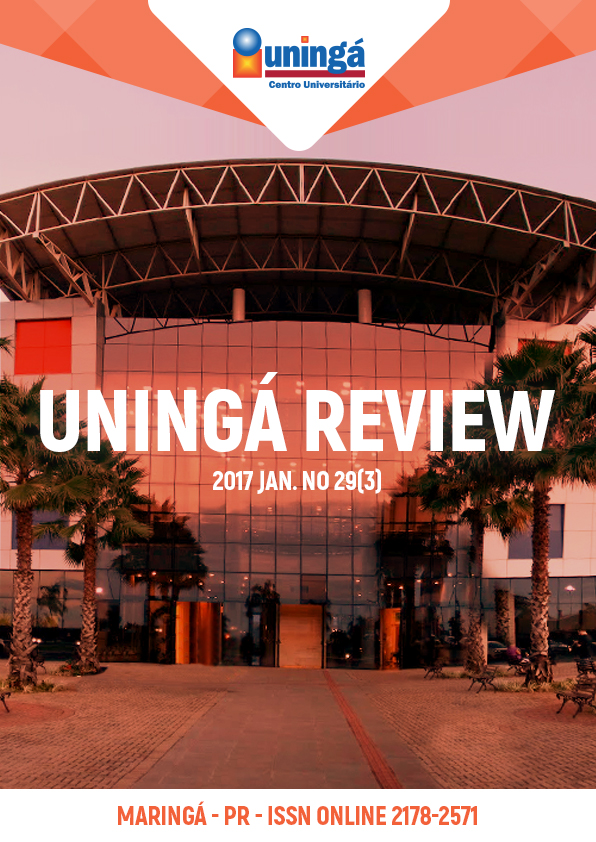 Downloads
How to Cite
DE SANTANA, M. A. D. S., & BELUCO, A. C. R. (2017). A ATUAÇÃO DO PSICÓLOGO NA PROMOÇÃO DA QUALIDADE DE VIDA A IDOSOS ASILADOS. Uningá Review, 29(3). Retrieved from https://revista.uninga.br/uningareviews/article/view/1982
License
I declare/we declare that the text submitted here is original, of my own authorship and does not infringe any type of third party rights. The content is my/our sole responsibility. Possible research involving animals and/or human beings is in accordance with Resolution 196/96 of the National Health Council and its complements. I declare that I am/we are in possession of the written consent of patients and that the research and its procedures were timely and adequately approved by the Ethics Committee of the institution of origin. We further declare that all institutional affiliations and all sources of financial support for the work are duly informed. I certify that there is no commercial or associative interest that represents a conflict of interest related to the submitted work. If there is commercial interest, in addition to the technical and academic ones, in the publication of the article, the information will be reported during the text.