TRATAMENTO FARMACOLÓGICO PARA DOENÇA DO REFLUXO GASTROESOFÁGICO DRGE: UMA REVISÃO DE LITERATURA
Abstract
Refluxo gastroesofágico (RGE) é descrito como o movimento de volta do conteúdo gástrico para o esôfago, podendo ocorrer de maneira fisiológica em qualquer indiví- duo. A doença do refluxo gastroesofágico (DRGE) descreve o amplo espectro de distúrbios causados pelo RGE. A diferenciação entre RGE fieve o amp e DRGE é feita de acordo com a quantidade de refluxo observada, sendo que na DRGE ocorre um aumento na frequência e intensidade do refluxo, ou seja, no número e duração das ocorrências de RGE. As manifestações clínicas da Doença do Refluxo Gastroesofágico em bebês são: vômitos do leite artificial ou do leite materno, regurgitação, que podem ser forçadas e não em jatos, irritabilidade e choro excessivo com ou sem associação a vômitos, distúrbios do sono, arqueamento e enrijecimento, recusa de alimento, perda de peso ou falta de ganho de peso, desidratação, sintomas respiratórios recorrentes como tosse, sibilo, estridor e pneumonia, eventos com risco de vida aparente como episódios cianóticos (apnéico), diminuição da responsividade, flacidez, apnéia e bradicardia, presença da Síndrome de Sandifer (rara) que é uma postura distônica causada por refluxo, eructação. O presente estudo visa realizar uma revisão bibliográfica sobre o Refluxo Gastroesofágico em bebês, apresentando um caráter descritivo, fundamentado em artigos científicos e periódicos.
Downloads
Download data is not yet available.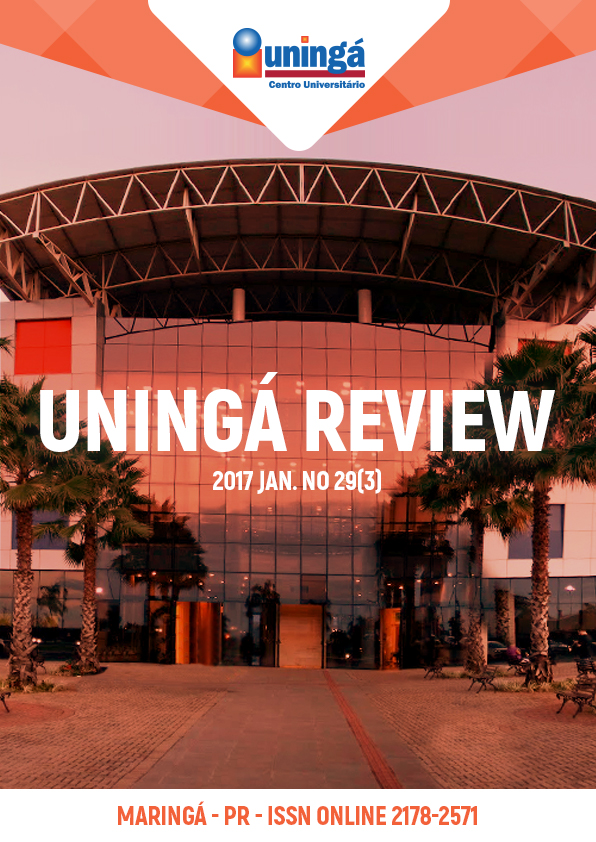 Downloads
How to Cite
PARRON, R., TIYO, R., & ARANTES, V. P. (2017). TRATAMENTO FARMACOLÓGICO PARA DOENÇA DO REFLUXO GASTROESOFÁGICO DRGE: UMA REVISÃO DE LITERATURA. Uningá Review, 29(3). Retrieved from https://revista.uninga.br/uningareviews/article/view/1978
License
I declare/we declare that the text submitted here is original, of my own authorship and does not infringe any type of third party rights. The content is my/our sole responsibility. Possible research involving animals and/or human beings is in accordance with Resolution 196/96 of the National Health Council and its complements. I declare that I am/we are in possession of the written consent of patients and that the research and its procedures were timely and adequately approved by the Ethics Committee of the institution of origin. We further declare that all institutional affiliations and all sources of financial support for the work are duly informed. I certify that there is no commercial or associative interest that represents a conflict of interest related to the submitted work. If there is commercial interest, in addition to the technical and academic ones, in the publication of the article, the information will be reported during the text.