DOAÇÃO DE ÓRGÃOS E TECIDOS: A REALIDADE DE UMA REGIONAL DE SAÚDE DO PARANÁ
Abstract
Atualmente o transplante de órgãos e tecidos é alternativa
terapêutica segura e eficaz no tratamento de diversas doenças,
porém a falta de órgãos para transplante ainda é o
maior desafio dos transplantadores. Trata-se de uma pesquisa
quantitativa, com dados fornecidos pela 15º Regional
de Saúde do Paraná. Após analisar o comportamento numérico
entre os anos de 2010 e 2015 de doações de órgãos
na área que abrange a 15º Regional de Saúde do Paraná os
resultados mostram um discreto aumento no número de
doações. Conclui-se que apesar do aumento, o número de
doações é muito inferior quando comparado as notificações
de morte encefálica, existindo assim, a necessidade intensificar
campanhas de incentivo a doação e investir na preparação
das equipes envolvidas nesse processo.
Downloads
Download data is not yet available.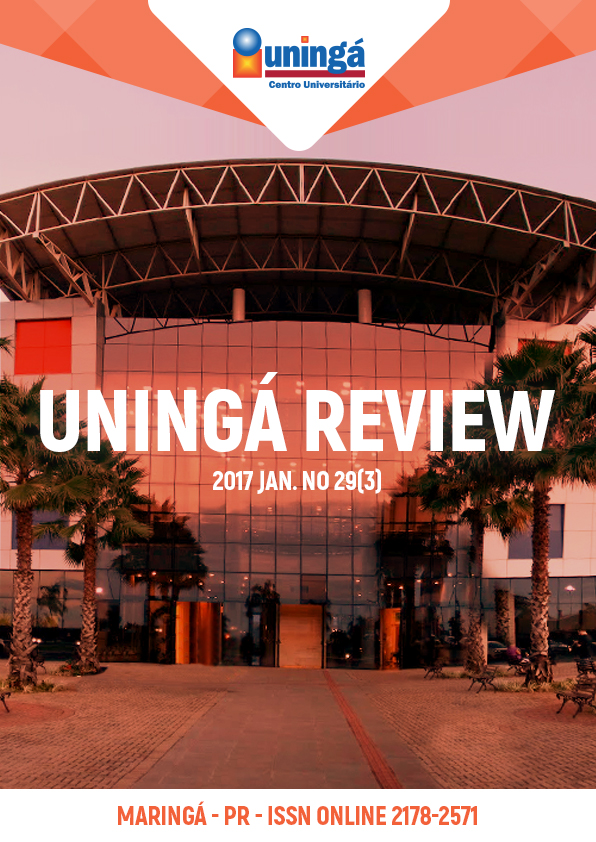 Downloads
How to Cite
VIOLIN, A. R., & HAYAKAWA, L. Y. (2017). DOAÇÃO DE ÓRGÃOS E TECIDOS: A REALIDADE DE UMA REGIONAL DE SAÚDE DO PARANÁ. Uningá Review, 29(3). Retrieved from https://revista.uninga.br/uningareviews/article/view/1970
License
I declare/we declare that the text submitted here is original, of my own authorship and does not infringe any type of third party rights. The content is my/our sole responsibility. Possible research involving animals and/or human beings is in accordance with Resolution 196/96 of the National Health Council and its complements. I declare that I am/we are in possession of the written consent of patients and that the research and its procedures were timely and adequately approved by the Ethics Committee of the institution of origin. We further declare that all institutional affiliations and all sources of financial support for the work are duly informed. I certify that there is no commercial or associative interest that represents a conflict of interest related to the submitted work. If there is commercial interest, in addition to the technical and academic ones, in the publication of the article, the information will be reported during the text.