USO DA TOXINA BOTULÍNICA COMO MEIO TERAPÊUTICO PARA TRATAMENTO DE ASSIMETRIA FACIAL CAUSADA POR HIPERTROFIA DO MÚSCULO MASSÉTER
Abstract
A hipertrofia do músculo masseter é uma alteração incomum
da face, de etiopatogenia desconhecida que se manifesta
em jovens, na maioria das vezes, gerando desconforto
estético. No caso clínico a seguir, dentre as possibilidades de
tratamento, optou-se pela abordagem não-cirúrgica, sendo
utilizada a aplicação terapêutica de toxina botulínica do
tipo A, que foi injetada diretamente no músculo do paciente
tratado. Após o período de 15 dias, observou-se regressão
satisfatória da hipertrofia muscular e uma melhora significativa
da assimetria facial. No presente estudo avaliou-se a
eficácia da toxina botulínica tipo A como meio terapêutico
no controle das assimetrias faciais. Foi aplicado 50 unidades
de toxina botulínica do tipo A no músculo masseter,
para o equilíbrio muscular facial e restabelecimento da
harmonia estética. Os resultados demonstraram efeito
satisfatório e estético a curto prazo, o que indica que a toxina
botulínica do tipo A, é eficaz nos tratamentos das assimetrias
faciais.
Downloads
Download data is not yet available.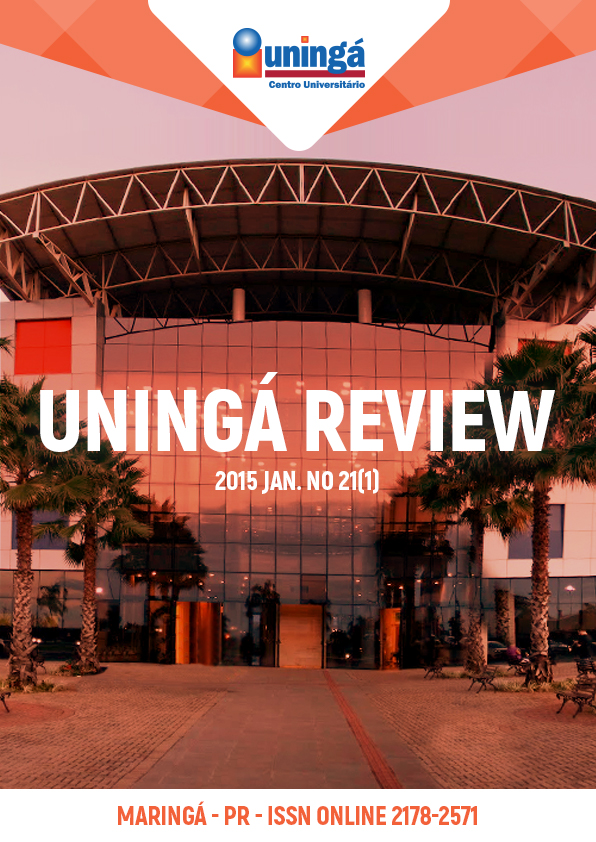 Downloads
How to Cite
ACOSTA, R. T., KELMER, F., DE OLIVEIRA, R. C. G., & DE OLIVEIRA, R. C. G. (2015). USO DA TOXINA BOTULÍNICA COMO MEIO TERAPÊUTICO PARA TRATAMENTO DE ASSIMETRIA FACIAL CAUSADA POR HIPERTROFIA DO MÚSCULO MASSÉTER. Uningá Review, 21(1). Retrieved from https://revista.uninga.br/uningareviews/article/view/1618
License
I declare/we declare that the text submitted here is original, of my own authorship and does not infringe any type of third party rights. The content is my/our sole responsibility. Possible research involving animals and/or human beings is in accordance with Resolution 196/96 of the National Health Council and its complements. I declare that I am/we are in possession of the written consent of patients and that the research and its procedures were timely and adequately approved by the Ethics Committee of the institution of origin. We further declare that all institutional affiliations and all sources of financial support for the work are duly informed. I certify that there is no commercial or associative interest that represents a conflict of interest related to the submitted work. If there is commercial interest, in addition to the technical and academic ones, in the publication of the article, the information will be reported during the text.