BANANA VERDE (Musa spp): OBTENÇÃO DA BIOMASSA E AÇÕES FISIOLÓGICAS DO AMIDO RESISTENTE
Abstract
A banana é uma fruta bem aceita pela população, entretanto,
no Brasil ainda perde-se muito deste alimento após a sua
colheita. Uma das formas de prevenir as perdas é utilizar a
banana ainda verde. A banana além de ser um alimento
barato também é altamente nutritiva. Representa fonte
energética devido à presença de carboidratos além de ser
fonte de vitaminas e minerais. Entretanto, ambos estão
presentes em maior quantidade quando a fruta ainda está
verde. Uma das formas de se utilizar a fruta verde é produzindo
uma biomassa através da cocção das bananas juntamente
com as cascas. A polpa da fruta cozida é constituída
por uma pasta que age como excelente espessante e não
altera o sabor do alimento, mas enriquece-o com minerais,
vitaminas e fibras, além disso, fonte de amido resistente. O
amido resistente não é digerido pelo processo digestivo e
desta forma apresenta algumas ações benéficas para o corpo,
dentre elas podemos citar: efeitos sobre a resposta glicêmica;
fonte de fibra; fermentação colônica pelas bifidobacterias;
produção de ácidos graxos de cadeia curta
(AGCC); aumento do bolo fecal; prevenção do câncer de
cólon intestinal entre outras.
Downloads
Download data is not yet available.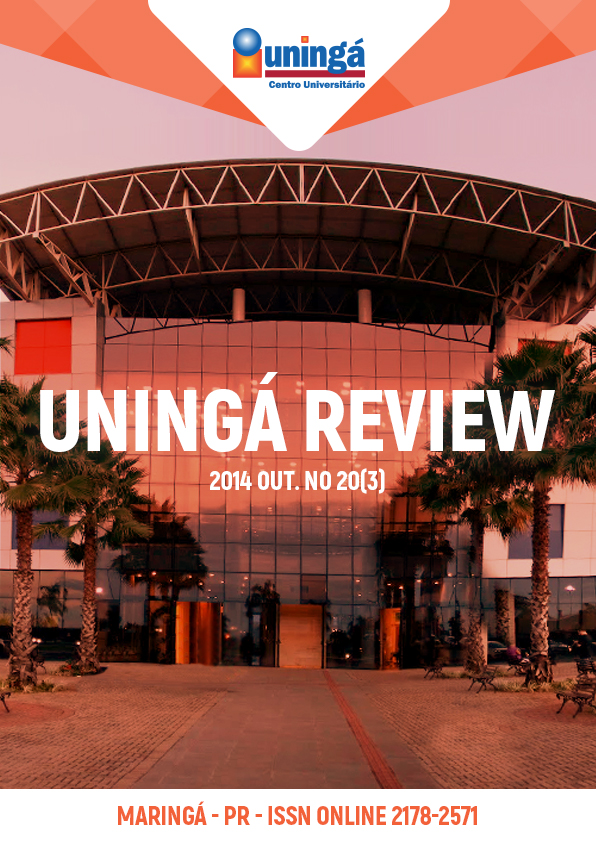 Downloads
How to Cite
RANIERI, L. M., & DELANI, T. C. D. O. (2014). BANANA VERDE (Musa spp): OBTENÇÃO DA BIOMASSA E AÇÕES FISIOLÓGICAS DO AMIDO RESISTENTE. Uningá Review, 20(3). Retrieved from https://revista.uninga.br/uningareviews/article/view/1602
License
I declare/we declare that the text submitted here is original, of my own authorship and does not infringe any type of third party rights. The content is my/our sole responsibility. Possible research involving animals and/or human beings is in accordance with Resolution 196/96 of the National Health Council and its complements. I declare that I am/we are in possession of the written consent of patients and that the research and its procedures were timely and adequately approved by the Ethics Committee of the institution of origin. We further declare that all institutional affiliations and all sources of financial support for the work are duly informed. I certify that there is no commercial or associative interest that represents a conflict of interest related to the submitted work. If there is commercial interest, in addition to the technical and academic ones, in the publication of the article, the information will be reported during the text.