Assessment of fracture resistance capacity in endodontically treated teeth with fiberglass post comparing different therapeutic techniques
Keywords:
Endodontically treated teeth, ferrule effect, fiberglass pin, fracture resistance.
Abstract
Endodontically treated teeth show lower resistance when compared to teeth with pulp vitality, a fact associated to the reduction of mineralized structure. The aim of this study was to evaluate the fracture strength of endodontically treated teeth with 2.5 mm of coronal remnant, which received different intraradicular fiberglass retainers. For sample acquisition, 30 endodontically treated canines were selected, which had their coronal portions removed at 3 mm above the cemento-enamel junction, performing a 2.5 mm splint effect. Three groups were formulated in this study: Fiberglass post without reline (hereafter, FGP); fiberglass post relined with composite resin (anatomical post - hereafter, RFGP), and fiberglass post Splendor-Sap (hereafter, SS). All pins were cemented with dual resin cement, and restored with a core filling and a composite resin dental crown. The samples were subjected to mechanical cycling and fracture strength testing by universal testing machine. The one-way anova test and Tukey's test were used for statistical evaluation (p-value < 0.05). There were significant differences in fracture strength between the comparative groups (p-value < 0.05), in which the relined (anatomic) fiberglass pin showed higher mean levels of fracture strength (p-value < 0.05), followed by the non-reinforced fiberglass pin and Splendor-Sap fiberglass pin groups.
Downloads
Download data is not yet available.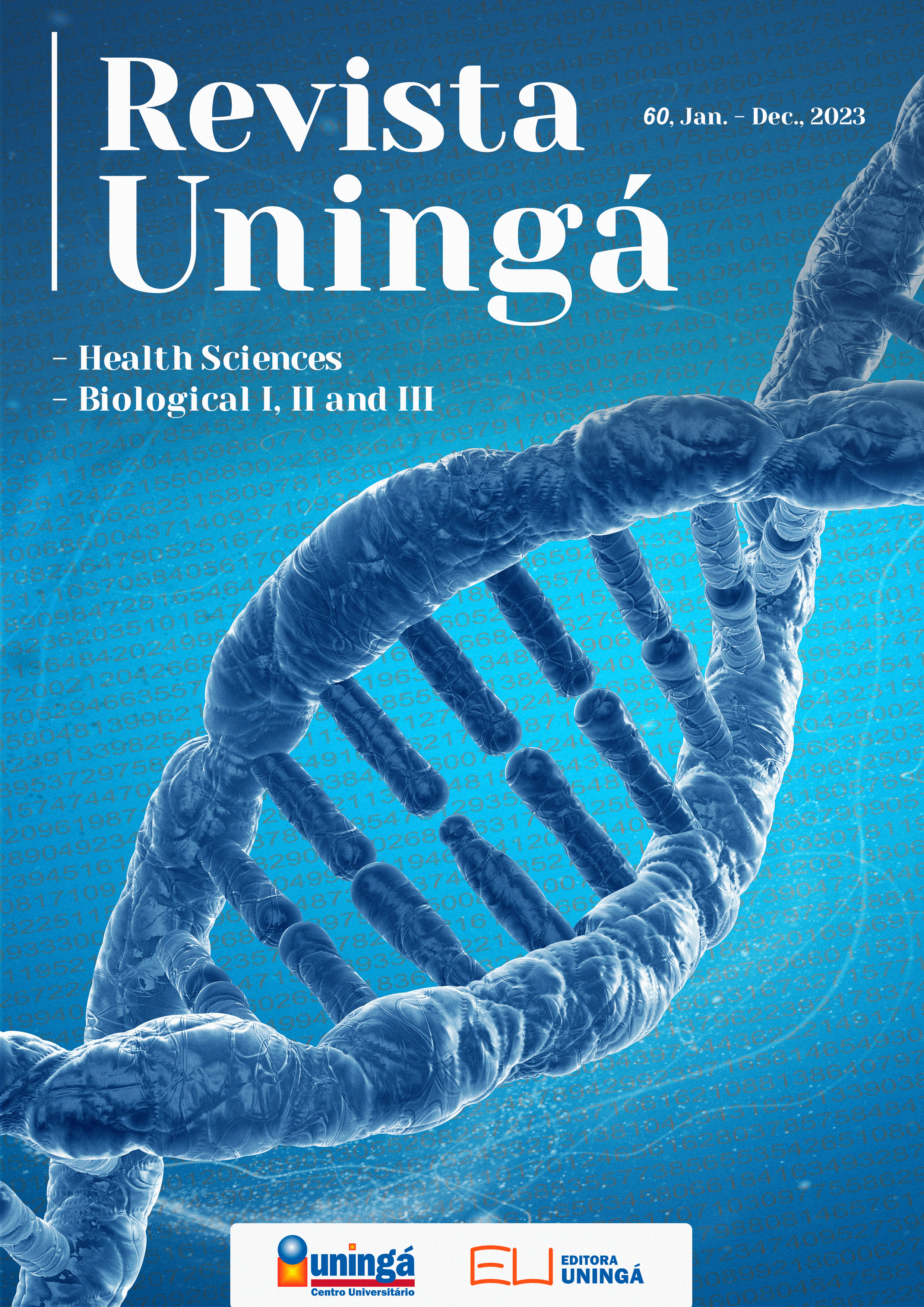 Downloads
How to Cite
Petyk, W. S., Rego, R. T. B., Sábio, S., Lima, F. F., Avelar, V. L., Santos, M. L. A. dos ., & Silva, B. G. da . (2023). Assessment of fracture resistance capacity in endodontically treated teeth with fiberglass post comparing different therapeutic techniques. Revista Uningá, 60(1), eUJ4425. https://doi.org/10.46311/2318-0579.60.eUJ4425
License
Copyright (c) 2023 Revista Uningá
This work is licensed under a Creative Commons Attribution 4.0 International License.
I declare/we declare that the text submitted here is original, of my own authorship and does not infringe any type of third party rights. The content is my/our sole responsibility. Possible research involving animals and/or human beings is in accordance with Resolution 196/96 of the National Health Council and its complements. I declare that I am/we are in possession of the written consent of patients and that the research and its procedures were timely and adequately approved by the Ethics Committee of the institution of origin. We further declare that all institutional affiliations and all sources of financial support for the work are duly informed. I certify that there is no commercial or associative interest that represents a conflict of interest related to the submitted work. If there is commercial interest, in addition to the technical and academic ones, in the publication of the article, the information will be reported during the text.