Use of preoperative mouthwash during the pandemic: report of the Dental Clinic
Keywords:
Clinical Protocols, COVID-19, Dentistry, pandemics
Abstract
The angiotensin-converting enzyme 2 receptor, the main target of the SARS-CoV-2 virus, is abundant in the oral cavity, making it a reservoir for the pathogenicity of COVID-19 disease. Thus, the use of mouthwash prior to dental care was adopted by several institutions, with chlorhexidine, cetylpyridinium chloride, povidone-iodine and hydrogen peroxide being the most described solutions. The objective is to report the experience of the Dental Clinic of the State University of Maringá (COD-UEM) regarding the adoption of a protocol for the use of mouthwash in practical activities during the pandemic. Although there are no recommendations from the Ministries of Health, the World Health Organization or scientific evidence that this practice acts in a preventive way, like other services, the COD-UEM, in the biosafety protocol of the plan for resuming clinical undergraduate activities during the pandemic, it started to use a mouthwash with 0.12% chlorhexidine, which could be replaced by 1% hydrogen peroxide or povidone-iodine. Based on the experience described, it was concluded that, despite the scarcity of scientific evidence, the use of mouthwashes is a resource frequently used to reduce the number of microorganisms in the oral cavity during treatment, and it is important to consider its use until further research supplements are carried out.
Downloads
Download data is not yet available.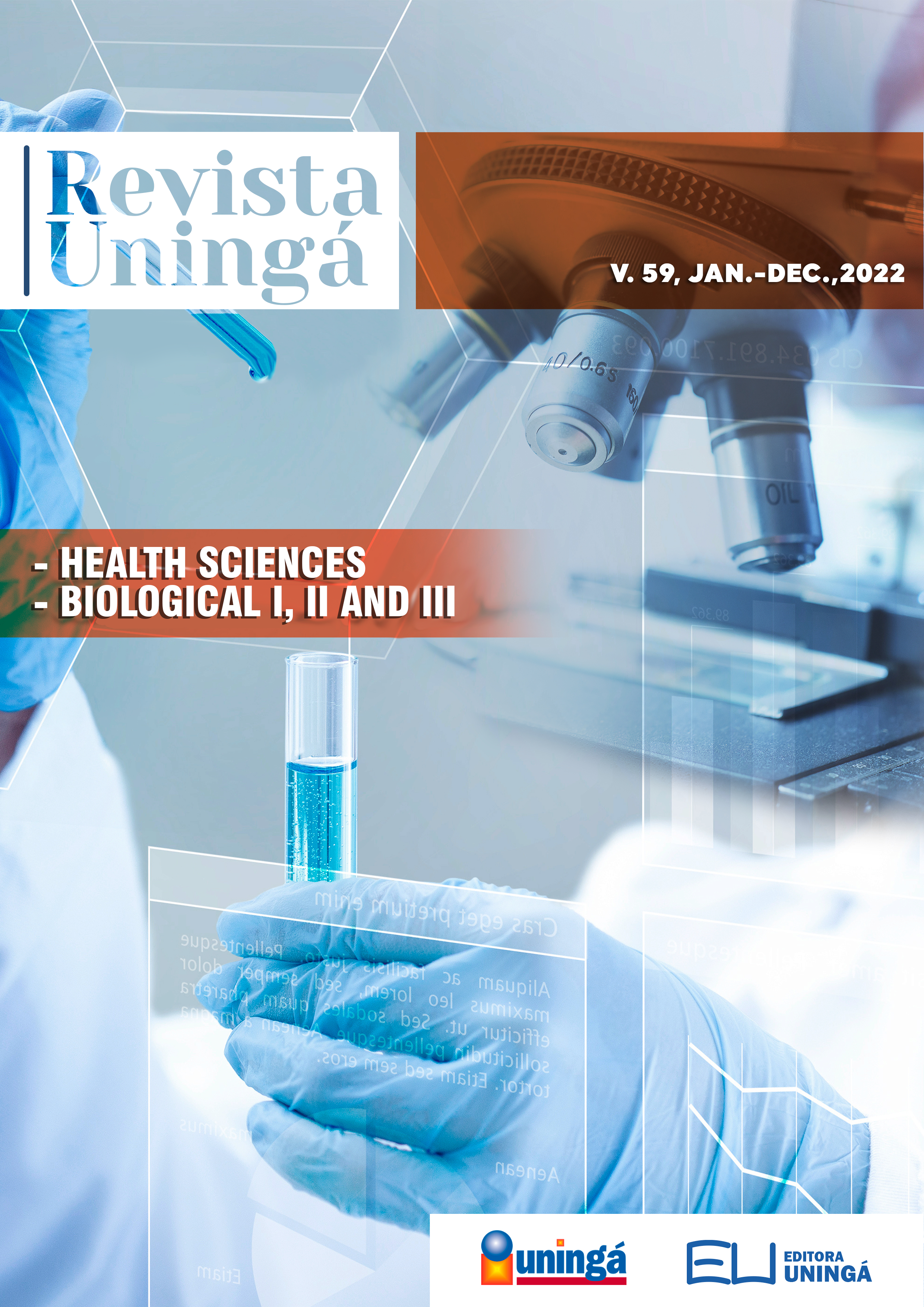 Downloads
How to Cite
Campanelli, A. J. S., Nunes, M. A. L., Scheffel, D. L. S., Terada, R. S. S., Goya, S., & Bispo, C. G. C. (2022). Use of preoperative mouthwash during the pandemic: report of the Dental Clinic. Revista Uningá, 59, eUJ4327. Retrieved from https://revista.uninga.br/uninga/article/view/4327
License
Copyright (c) 2022 Revista Uningá
This work is licensed under a Creative Commons Attribution 4.0 International License.
I declare/we declare that the text submitted here is original, of my own authorship and does not infringe any type of third party rights. The content is my/our sole responsibility. Possible research involving animals and/or human beings is in accordance with Resolution 196/96 of the National Health Council and its complements. I declare that I am/we are in possession of the written consent of patients and that the research and its procedures were timely and adequately approved by the Ethics Committee of the institution of origin. We further declare that all institutional affiliations and all sources of financial support for the work are duly informed. I certify that there is no commercial or associative interest that represents a conflict of interest related to the submitted work. If there is commercial interest, in addition to the technical and academic ones, in the publication of the article, the information will be reported during the text.