Deciduous teeth stem cells, promising source of stem cells: narrative literature review
Keywords:
Deciduous tooth, Dental pulp, Mesenchymal stem cells, Stem cells
Abstract
Among the most progressive types of medical-scientific research, the study with stem cells stands out. Stem cell therapy has emerged as an innovative model in the treatment of diseases and injuries, presenting numerous advantages, which guarantee it will reach the population in the future. The pulp of deciduous teeth, because it is a tissue rich in stem cells, is capable of producing different cell types and offers an easy and minimally invasive way to obtain stem cells. These cells can be isolated, cultured, and expanded in vitro, differentiated in vitro and in vivo into odontoblasts, chondrocytes, adipocytes, endothelial cells, and neural cells. In addition, they have low reactions or rejection after transplantation and may remain undifferentiated and stable after long-term cryopreservation. This study aimed to review the literature on stem cells from human exfoliated deciduous teeth (SHED) and their possible applications in clinical practice. A bibliographic survey was carried out considering full texts published between 2000 and 2021 in the PUBMED database. In this review, current knowledge about stem cells obtained from human exfoliated deciduous teeth, tissue engineering approaches that use SHED, and possible applications in clinical practice were addressed. When comparing SHED with stem cells from other sources, such as stem cells from permanent teeth (DPSC), bone marrow stem cells, and stem cells from the umbilical cord, it is concluded that SHED has a higher rate of proliferation and multiplication, without ethical or legal implications, representing a new approach in regenerative therapy, being a promising alternative treatment.
Downloads
Download data is not yet available.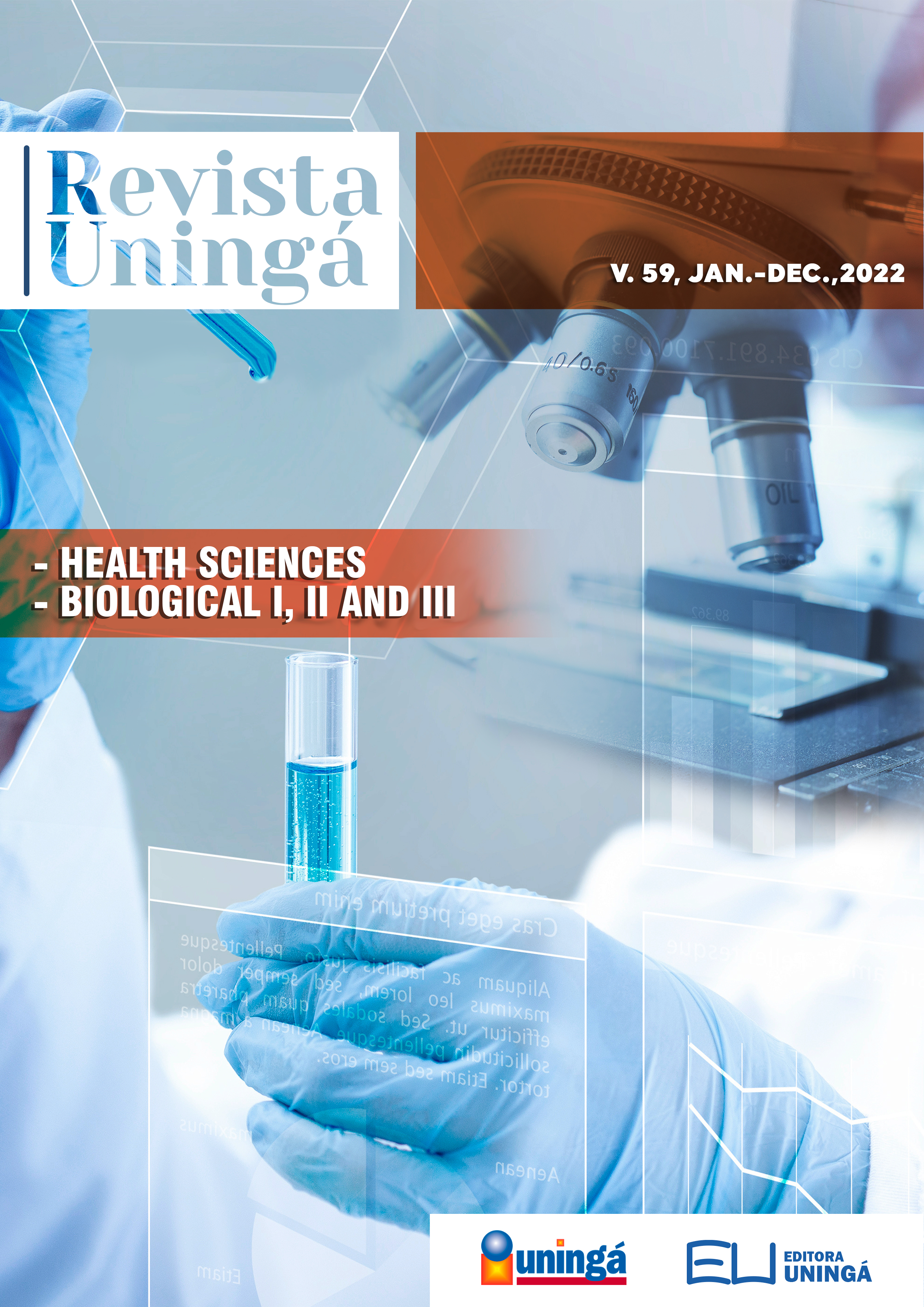 Downloads
How to Cite
Couto, A. L. M. R., & Freire, M. de S. (2022). Deciduous teeth stem cells, promising source of stem cells: narrative literature review. Revista Uningá, 59, eUJ4056. https://doi.org/10.46311/2318-0579.59.eUJ4056
License
I declare/we declare that the text submitted here is original, of my own authorship and does not infringe any type of third party rights. The content is my/our sole responsibility. Possible research involving animals and/or human beings is in accordance with Resolution 196/96 of the National Health Council and its complements. I declare that I am/we are in possession of the written consent of patients and that the research and its procedures were timely and adequately approved by the Ethics Committee of the institution of origin. We further declare that all institutional affiliations and all sources of financial support for the work are duly informed. I certify that there is no commercial or associative interest that represents a conflict of interest related to the submitted work. If there is commercial interest, in addition to the technical and academic ones, in the publication of the article, the information will be reported during the text.