O TRANSTORNO DE PERSONALIDADE ANTISSOCIAL E SUA RELAÇÃO COM A REINCIDÊNCIA CRIMINAL
Keywords:
transtorno antissocial;, reincidência;, personalidade;
Abstract
O índice de reincidência criminal cometidos por pessoas com transtorno de personalidade antissocial tem sido muito elevado no Brasil em comparação a outros países. Dessa forma, o presente artigo objetiva apresentar o conceito, características e formas de manifestação do transtorno, bem como, qual a visão desta psicopatologia tendo como princípio a teoria cognitiva comportamental. Para que o processo terapêutico do sujeito com transtorno de personalidade antissocial (TPAS) seja eficaz e sua probabilidade de reincidência seja reduzida, é fundamental que o indivíduo passe por um processo de avaliação e acompanhamento contínuo desempenhado por um psicólogo capacitado junto de determinados procedimentos científicos. Portanto, neste artigo será discutido a forma de atuação do profissional diante desta problemática e como o sujeito é avaliado e acompanhado por este profissional após praticar algum delito. Conclui-se então que, é possível identificar uma falha na administração dos indivíduos com TPAS e que a ausência do processo terapêutico adequado tem grande influência na elevação dos índices de reincidência criminal.
Downloads
Download data is not yet available.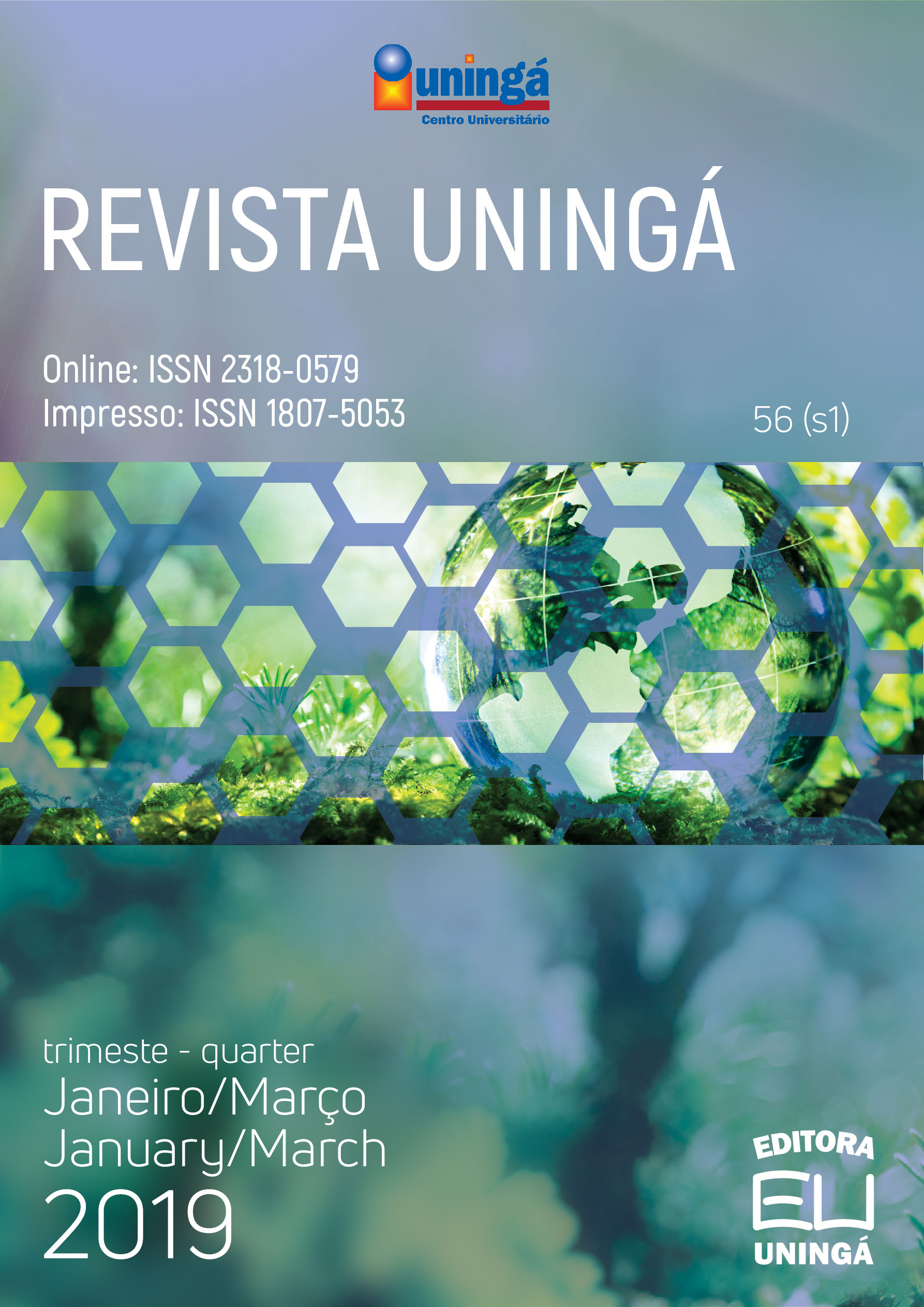 Downloads
How to Cite
Forato, M. M., & Beluco, A. R. (2019). O TRANSTORNO DE PERSONALIDADE ANTISSOCIAL E SUA RELAÇÃO COM A REINCIDÊNCIA CRIMINAL. Revista Uningá, 56(S1), 1–9. https://doi.org/10.46311/2318-0579.56.eUJ327
License
I declare/we declare that the text submitted here is original, of my own authorship and does not infringe any type of third party rights. The content is my/our sole responsibility. Possible research involving animals and/or human beings is in accordance with Resolution 196/96 of the National Health Council and its complements. I declare that I am/we are in possession of the written consent of patients and that the research and its procedures were timely and adequately approved by the Ethics Committee of the institution of origin. We further declare that all institutional affiliations and all sources of financial support for the work are duly informed. I certify that there is no commercial or associative interest that represents a conflict of interest related to the submitted work. If there is commercial interest, in addition to the technical and academic ones, in the publication of the article, the information will be reported during the text.