O TRANSTORNO DE DÉFICIT DE ATENÇÃO E HIPERATIVIDADE (TDAH) VISTO SOB A PERSPECTIVA HISTÓRICO-CULTURAL
Keywords:
Psicologia, Hiperatividade, Educação
Abstract
Este artigo tem o objetivo compreender o fenômeno do TDAH (Transtorno de déficit de Atenção e Hiperatividade) de acordo com a teoria histórico-cultural, levando em consideração os principais dilemas escolares da atualidade. Partindo do pressuposto de que há um grande contingente de alunos que estão sob ação de medicamentos no âmbito escolar, este trabalho discorre sobre a função da atenção no processo de aprendizagem e sobre os mitos em torno da temática, tendo em vista a defesa do homem enquanto ser social em contraposição à biologização e culpabilização do aluno, uma vez que essa perspectiva traz como principal consequência para o ambiente escolar a medicalização dos estudantes considerados "desatentos". Finalmente, procura compreender as justificativas para a não aprendizagem e os fatores que colaboram para a naturalização do indivíduo, favorecendo o praticismo, a medicalização inconsequente e a desconsideração pelos fatores pedagógicos, políticos e sociais que concorrem para os problemas de comportamento e dificuldades no processo de escolarização.
Downloads
Download data is not yet available.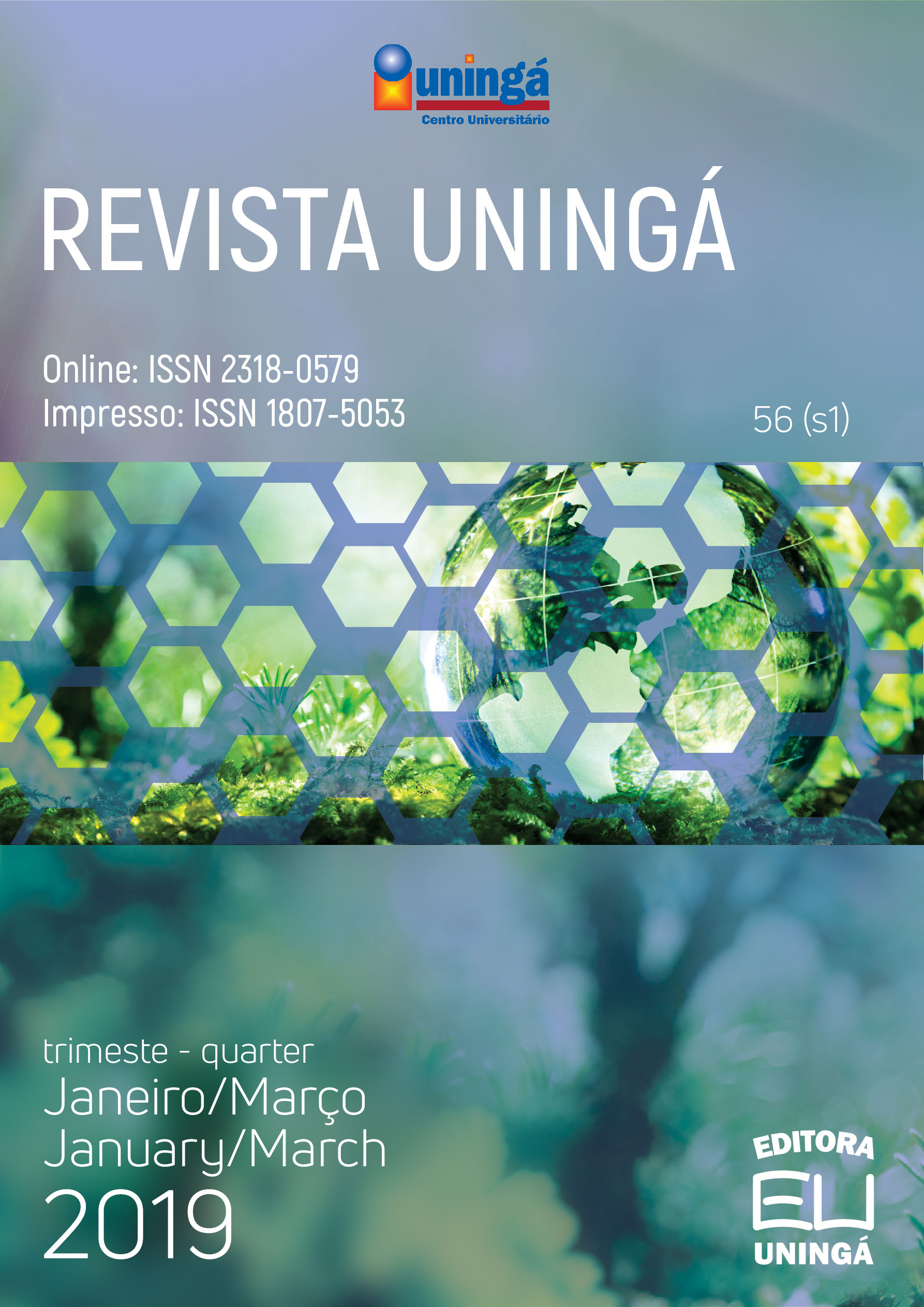 Downloads
How to Cite
Avelar, D. M., & Oliveira, F. A. F. de. (2019). O TRANSTORNO DE DÉFICIT DE ATENÇÃO E HIPERATIVIDADE (TDAH) VISTO SOB A PERSPECTIVA HISTÓRICO-CULTURAL. Revista Uningá, 56(S1), 142–151. https://doi.org/10.46311/2318-0579.56.eUJ295
License
I declare/we declare that the text submitted here is original, of my own authorship and does not infringe any type of third party rights. The content is my/our sole responsibility. Possible research involving animals and/or human beings is in accordance with Resolution 196/96 of the National Health Council and its complements. I declare that I am/we are in possession of the written consent of patients and that the research and its procedures were timely and adequately approved by the Ethics Committee of the institution of origin. We further declare that all institutional affiliations and all sources of financial support for the work are duly informed. I certify that there is no commercial or associative interest that represents a conflict of interest related to the submitted work. If there is commercial interest, in addition to the technical and academic ones, in the publication of the article, the information will be reported during the text.