INFECÇÕES SEXUALMENTE TRANSMISSÍVEIS (IST): MEDIAÇÃO E PREVENÇÃO EM UM MUSEU DE CIÊNCIA
Keywords:
educação para a saúde; adolescentes; popularização da ciência
Abstract
Os processos de mediação em museus de ciência são considerados fundamentais por envolverem diferentes níveis de diálogos, sendo a mediação humana especialmente pertinente, sobretudo no que se refere à área de educação para a prevenção de infecções sexualmente transmissíveis (IST) e planejamento familiar. Diante da atualidade do tema tivemos como objetivo verificar o conhecimento dos visitantes de um museu de Ciência da cidade de Maringá, no Paraná sobre IST, métodos de prevenção e qual a efetividade dos conteúdos abordados durante a visita. Fizeram parte desta pesquisa 400 estudantes, com idades entre 14 a 64 anos, em visitas monitoradas, agendadas e espontânea à sede do museu. Nossos resultados mostram que o espaço destinado à educação para a saúde, vem contribuído positivamente para melhorar o nível de compreensão dos visitantes acerca do tema, sendo necessário priorizar uma educação pautada no fato de que o sexo faz parte da vida e da saúde devendo, respeitando-se as diferentes faixas etárias, ser amplamente discutido de forma clara e objetiva.
Downloads
Download data is not yet available.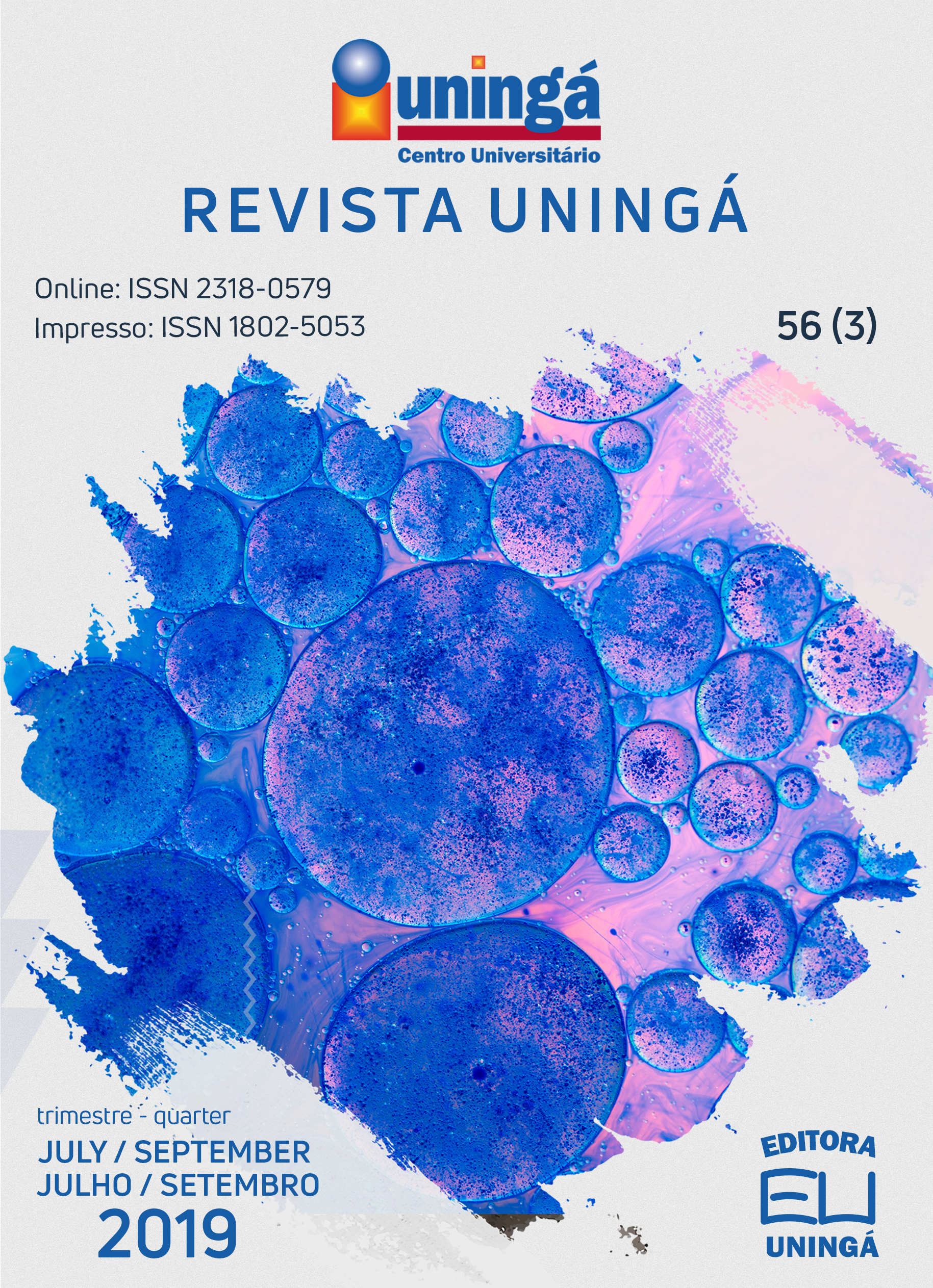 Downloads
How to Cite
Tavares Cordeiro Silva, I. V., & Trannin de Mello, S. (2019). INFECÇÕES SEXUALMENTE TRANSMISSÍVEIS (IST): MEDIAÇÃO E PREVENÇÃO EM UM MUSEU DE CIÊNCIA. Revista Uningá, 56(3), 20–28. https://doi.org/10.46311/2318-0579.56.eUJ2780
License
I declare/we declare that the text submitted here is original, of my own authorship and does not infringe any type of third party rights. The content is my/our sole responsibility. Possible research involving animals and/or human beings is in accordance with Resolution 196/96 of the National Health Council and its complements. I declare that I am/we are in possession of the written consent of patients and that the research and its procedures were timely and adequately approved by the Ethics Committee of the institution of origin. We further declare that all institutional affiliations and all sources of financial support for the work are duly informed. I certify that there is no commercial or associative interest that represents a conflict of interest related to the submitted work. If there is commercial interest, in addition to the technical and academic ones, in the publication of the article, the information will be reported during the text.