A NECESSIDADE DA ATUALIZAÇÃO CONSTANTE DA DESCRIÇÃO E ANÁLISE DE CARGOS PARA O PROCESSO DE SELEÇÃO DE PESSOAS
Abstract
O presente artigo tem como objetivo identificar a necessidade de atualização da descrição e análise de cargos como requisito fundamental para a eficiência do processo de recrutamento e seleção de pessoas. No contexto atual, caracterizado pelas mudanças frequentes no conteúdo dos cargos, a revisão da descrição e análise de cargos torna-se indispensável para realizar a contento todas as demais atividades pertinentes à gestão de pessoas. Foi realizada uma pesquisa bibliográfica, visando conceituar a descrição e a análise de cargos, as modificações que ocorrem nos cargos e o processo de recrutamento e seleção. Foi possível visualizar que a descrição de cargos não pode ser um material estático, mas deve acompanhar e contemplar as modificações que se impõem aos cargos e definir novos requisitos aos seus futuros ocupantes.
Downloads
Download data is not yet available.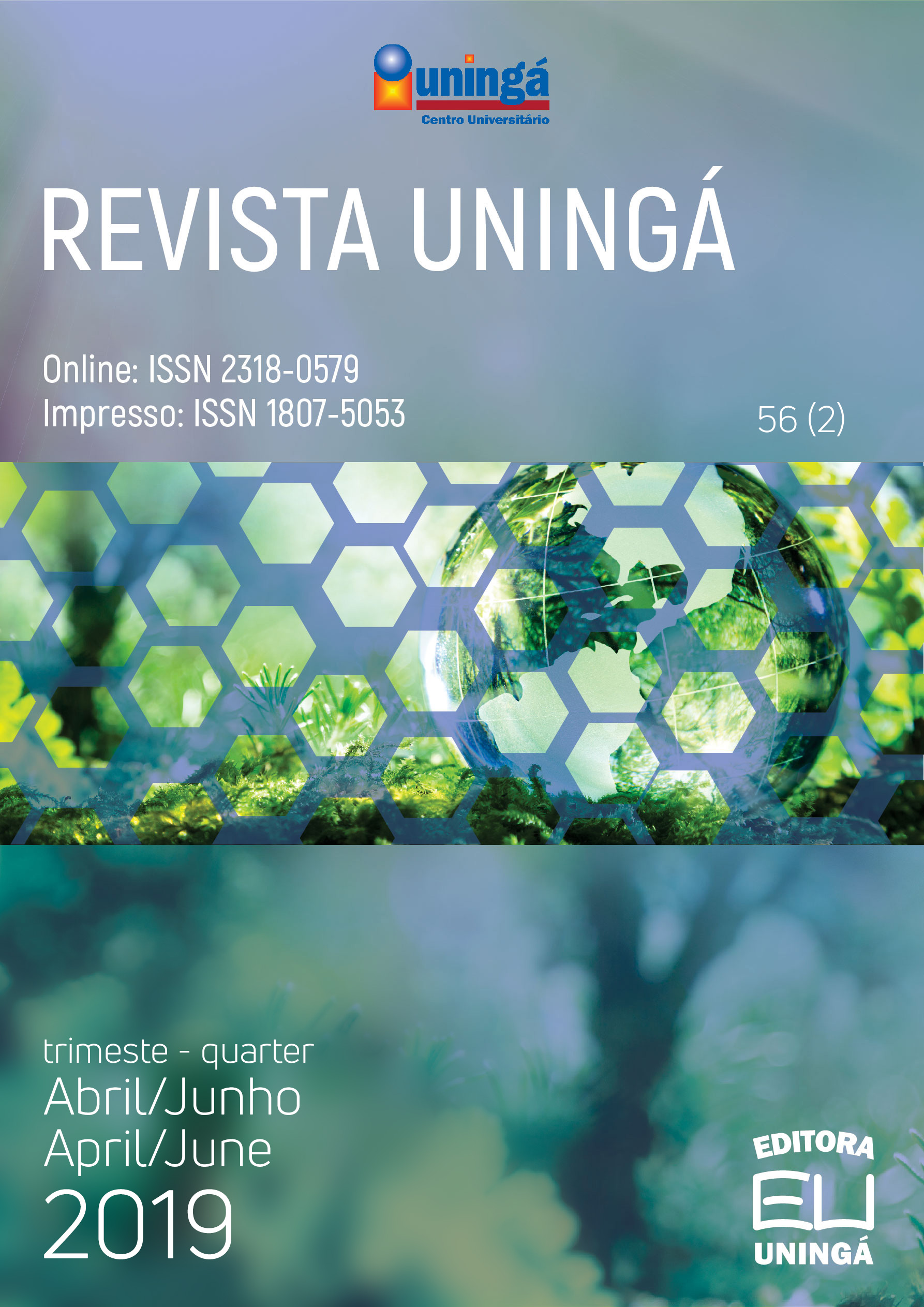 Downloads
How to Cite
Fachinetti, S. M., & Cardoso, J. M. M. (2019). A NECESSIDADE DA ATUALIZAÇÃO CONSTANTE DA DESCRIÇÃO E ANÁLISE DE CARGOS PARA O PROCESSO DE SELEÇÃO DE PESSOAS. Revista Uningá, 56(2), 85–92. https://doi.org/10.46311/2318-0579.56.eUJ169
License
I declare/we declare that the text submitted here is original, of my own authorship and does not infringe any type of third party rights. The content is my/our sole responsibility. Possible research involving animals and/or human beings is in accordance with Resolution 196/96 of the National Health Council and its complements. I declare that I am/we are in possession of the written consent of patients and that the research and its procedures were timely and adequately approved by the Ethics Committee of the institution of origin. We further declare that all institutional affiliations and all sources of financial support for the work are duly informed. I certify that there is no commercial or associative interest that represents a conflict of interest related to the submitted work. If there is commercial interest, in addition to the technical and academic ones, in the publication of the article, the information will be reported during the text.