O PODER DE INFLUÊNCIA DA MÍDIA TELEVISIVA NO CONSUMO INFANTIL
Keywords:
Psicologia; desenvolvimento infantil; mídia televisiva.
Abstract
Este artigo pretende compreender a influência da mídia televisiva sobre o consumo infantil, a partir de uma revisão bibliográfica das questões propostas e do embasamento teórico a respeito do tema. Reflete acerca da televisão, dos conteúdos nela expostos, do impacto e das influências sobre o público infantil, já que o mesmo não possui discernimento crítico aprofundado quanto àquilo que é transmitido. Procura discutir a publicidade e suas propagandas, imagens, sons, cores, significados e sua relevância no mundo do marketing, tendo em vista o poder da televisão sobre a psique humana e a conduta infantil. Nesse sentido, ressalta o papel da educação escolar no que se refere à tomada de consciência crítica quanto à realidade, produzindo conhecimentos que permitam ao indivíduo discernir com clareza o que está sendo veiculado na mídia televisiva ou em qualquer outra forma de comunicação, diferenciando conteúdos proveitosos e realmente necessários daqueles menos importantes, supérfluos ou ideológicos, para que o desenvolvimento intelectual iniciado na escola se estenda às demais práticas e seguimentos sociais.
Downloads
Download data is not yet available.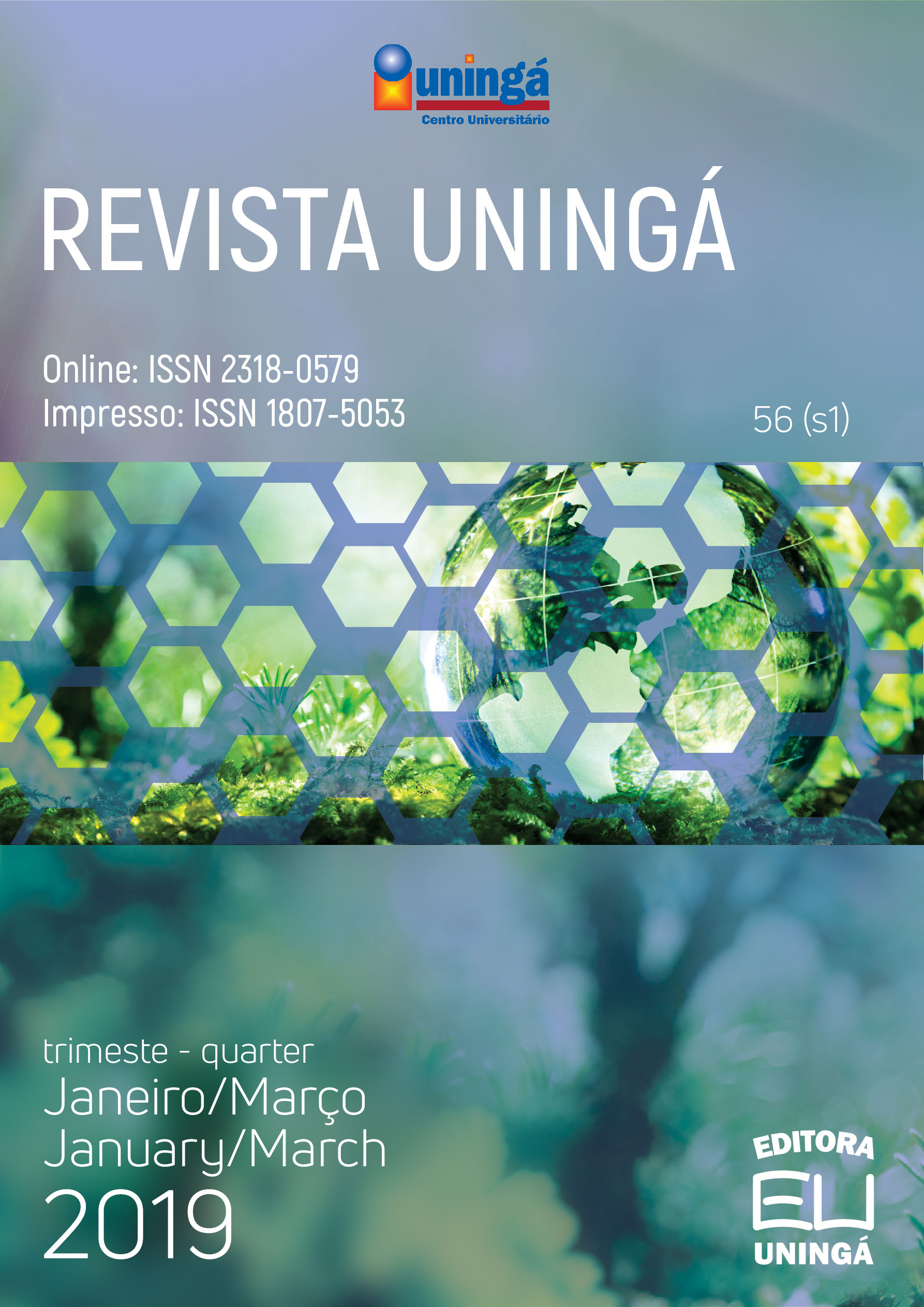 Downloads
How to Cite
Franco Salvador, T. A., & de Oliveira, F. A. F. (2019). O PODER DE INFLUÊNCIA DA MÍDIA TELEVISIVA NO CONSUMO INFANTIL. Revista Uningá, 56(S1), 22–32. https://doi.org/10.46311/2318-0579.56.eUJ137
License
I declare/we declare that the text submitted here is original, of my own authorship and does not infringe any type of third party rights. The content is my/our sole responsibility. Possible research involving animals and/or human beings is in accordance with Resolution 196/96 of the National Health Council and its complements. I declare that I am/we are in possession of the written consent of patients and that the research and its procedures were timely and adequately approved by the Ethics Committee of the institution of origin. We further declare that all institutional affiliations and all sources of financial support for the work are duly informed. I certify that there is no commercial or associative interest that represents a conflict of interest related to the submitted work. If there is commercial interest, in addition to the technical and academic ones, in the publication of the article, the information will be reported during the text.