A IMPORTÂNCIA DO ACOMPANHAMENTO PSICOLÓGICO NO PRÉ E PÓS-OPERATÓRIO DA CIRURGIA BARIÁTRICA
Keywords:
cirurgia bariátrica; obesidade; terapia cognitiva comportamental.
Abstract
A cirurgia bariátrica tem sido o método mais eficazo tratamento da obesidade mórbida. A presença do acompanhamento psicológico durante o processo pré e pós-cirúrgico é de suma importância para que o objetivo da perda de peso e uma qualidade de vida sejamatingidos. A terapia cognitivo-comportamental é uma abordagem dentro da Psicologia que tem demonstrado grandes resultados no auxílio do períodopré e pós-cirúrgico.Este estudo tem o objetivo de realizar um levantamento bibliográficosobre a importância do trabalho do psicólogo no processopré-operatório e pós-operatório.Assim, realizou-se um levantamento teórico, por intermédio de revisão assistemática junto às bases de dados livros, SciElo, PePsic e PubMed. O papel da TCC (Teoria Cognitiva Comportamental) é atuar como tratamento coadjuvante à cirurgia bariátrica para a obesidade desenvolvendo um atendimento humanizado, autoconfiança e  qualidade de vida para os que passam pela cirurgia.
Downloads
Download data is not yet available.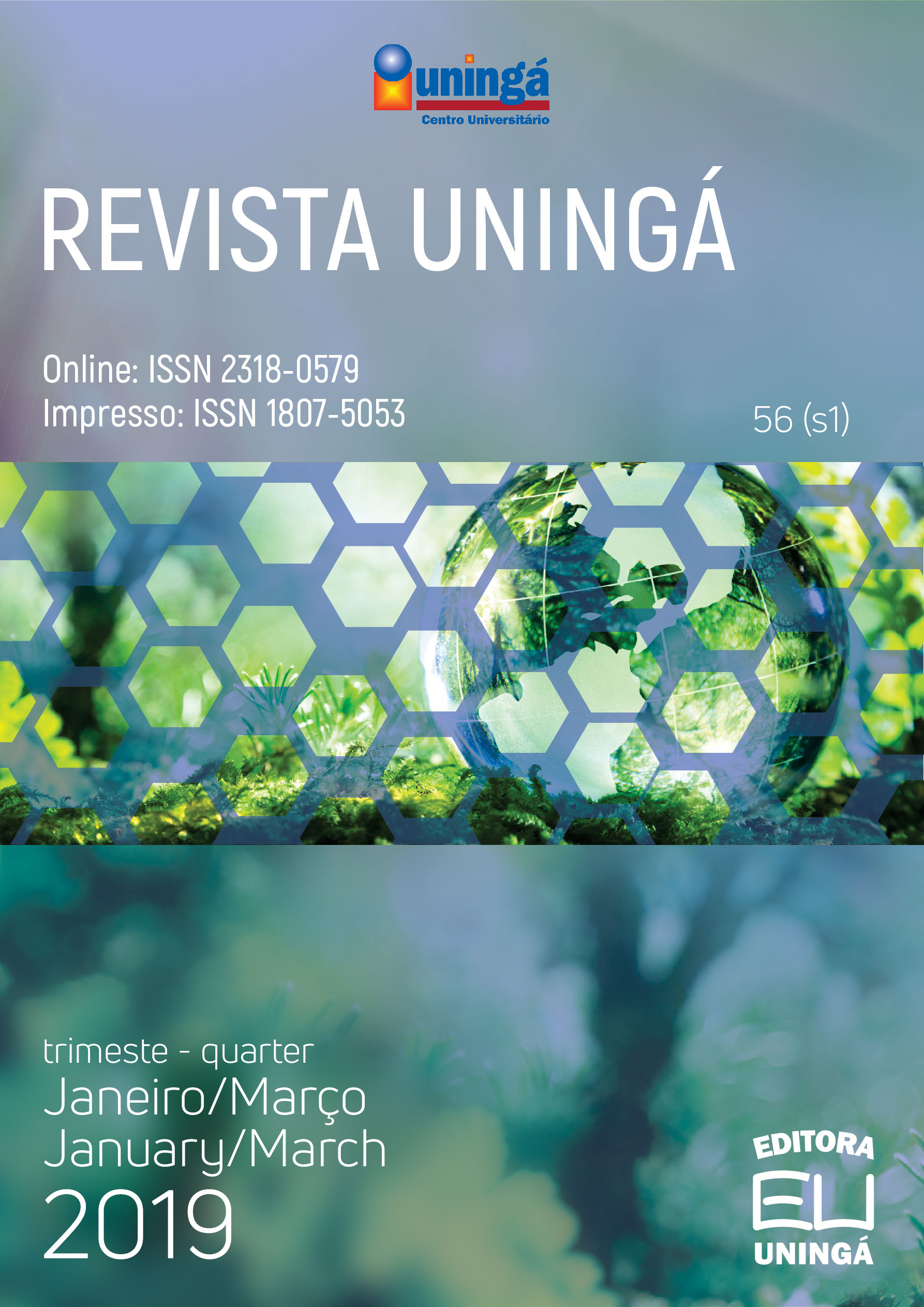 Downloads
How to Cite
Delapria, A. M. T. (2019). A IMPORTÂNCIA DO ACOMPANHAMENTO PSICOLÓGICO NO PRÉ E PÓS-OPERATÓRIO DA CIRURGIA BARIÁTRICA. Revista Uningá, 56(S1), 78–88. https://doi.org/10.46311/2318-0579.56.eUJ119
License
I declare/we declare that the text submitted here is original, of my own authorship and does not infringe any type of third party rights. The content is my/our sole responsibility. Possible research involving animals and/or human beings is in accordance with Resolution 196/96 of the National Health Council and its complements. I declare that I am/we are in possession of the written consent of patients and that the research and its procedures were timely and adequately approved by the Ethics Committee of the institution of origin. We further declare that all institutional affiliations and all sources of financial support for the work are duly informed. I certify that there is no commercial or associative interest that represents a conflict of interest related to the submitted work. If there is commercial interest, in addition to the technical and academic ones, in the publication of the article, the information will be reported during the text.