TERAPIA COGNITIVO COMPORTAMENTAL E O TRATAMENTO DO TRANSTORNO DE ANSIEDADE
Abstract
A Terapia Cognitivo Comportamental (TCC) teve origem a partir da Terapia Comportamental, foi desenvolvida por Aaron Beck na década de 1960, trata-se de uma forma de tratamento estruturado pautada no problema apresentado pelo paciente naquele momento, buscando modificar os pensamentos distorcidos e consequentemente mudando o comportamento inadequado. É uma teoria que pode orientar o psicólogo no tratamento de diversos transtornos. Dentre eles, o Transtorno de Ansiedade é cada vez mais aparente, levando as pessoas a sentirem medo e sensação de ansiedade exacerbada e consequentemente a problemas comportamentais frequentes. Desta forma, a presente pesquisa tem por objetivo apresentar algumas das principais características da TCC, suas raízes e a utilização no tratamento do Transtorno de Ansiedade. A partir da pesquisa elaborada, concluiu-se que a TCC é muito usada no tratamento de diversos transtornos, bem como nos casos de Transtorno de Ansiedade. Tal transtorno é muito recorrente na vida de diversas pessoas, trazendo um amplo sofrimento não somente àqueles que vivenciam o transtorno, mas também àqueles que convivem com pessoas que são diagnosticadas com Transtorno de Ansiedade. A TCC é uma abordagem utilizada no tratamento de diversos transtornos, visando a modificação dos pensamentos distorcidos, para consequentemente modificar os comportamentos inadequados.
Downloads
Download data is not yet available.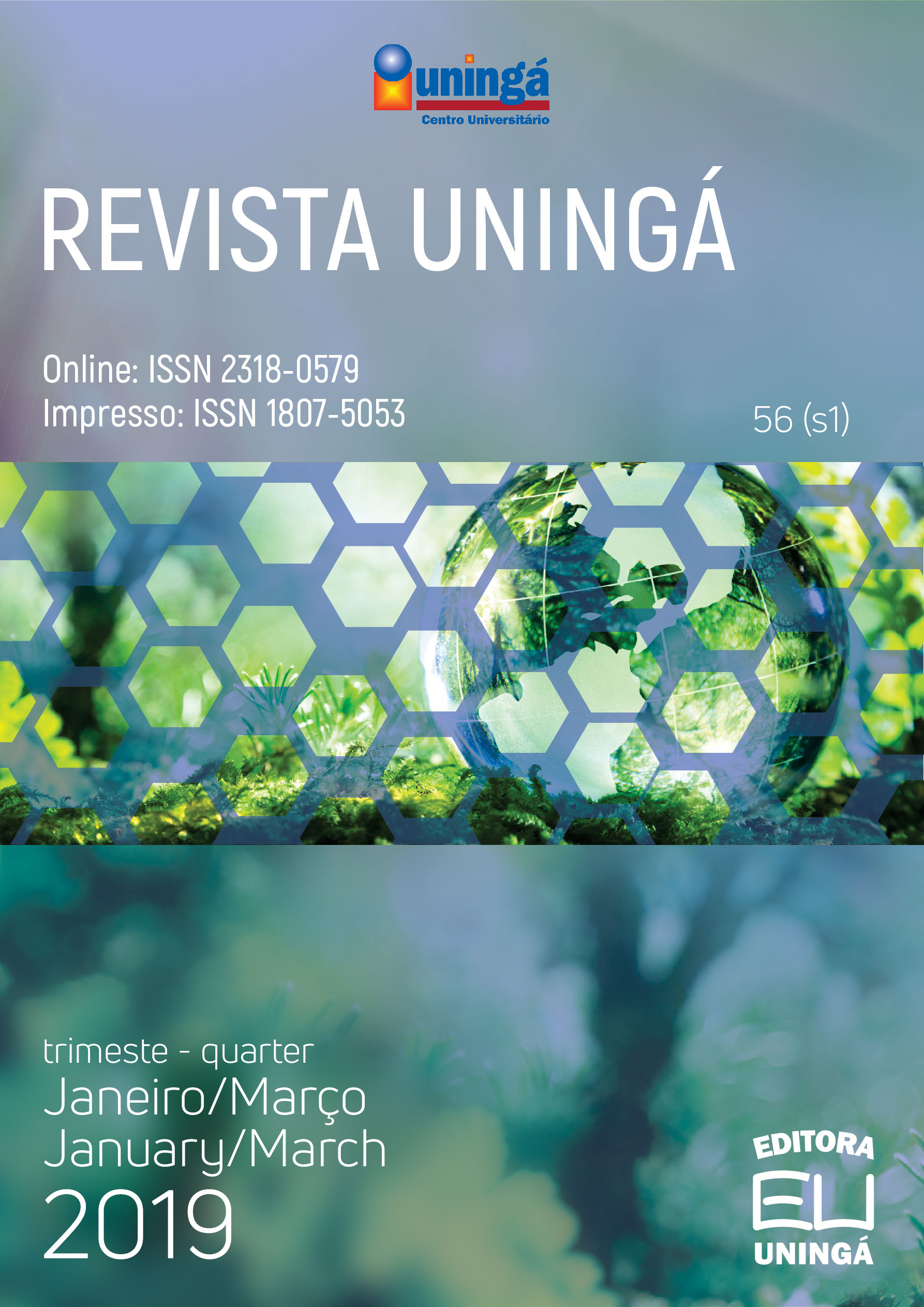 Downloads
How to Cite
Negrelli, S. C. (2019). TERAPIA COGNITIVO COMPORTAMENTAL E O TRATAMENTO DO TRANSTORNO DE ANSIEDADE. Revista Uningá, 56(S1), 231–237. https://doi.org/10.46311/2318-0579.56.eUJ84
License
I declare/we declare that the text submitted here is original, of my own authorship and does not infringe any type of third party rights. The content is my/our sole responsibility. Possible research involving animals and/or human beings is in accordance with Resolution 196/96 of the National Health Council and its complements. I declare that I am/we are in possession of the written consent of patients and that the research and its procedures were timely and adequately approved by the Ethics Committee of the institution of origin. We further declare that all institutional affiliations and all sources of financial support for the work are duly informed. I certify that there is no commercial or associative interest that represents a conflict of interest related to the submitted work. If there is commercial interest, in addition to the technical and academic ones, in the publication of the article, the information will be reported during the text.