COMPARAÇÃO ENTRE O USO DE TOXINA BOTULÍNICA E OUTROS PROCEDIMENTOS NA CORREÇÃO DO SORRISO GENGIVAL
Keywords:
Sorriso. Toxina Botulínica Tipo A. Estética.
Abstract
A exposição do tecido gengival superior a 2mm é caracterizada como sorriso gengival, e o uso da toxina botulínica para correção desta alteração,  tem se destacado nos últimos anos. Esse fato acontece devido ao procedimento ser pouco invasivo, de rápido resultado e reversível. Outros procedimentos como aumento de coroa clínica, cirurgia ortognática e intrusão ortodôntica também são utilizados, porém demandam um tempo maior para resultado, com grau de complexidade e valores mais elevados e de maior invasão, tendo também a negativa de serem irreversíveis. Com a toxina, a correção do sorriso gengival é realizada através da aplicação de toxina botulínica no músculo elevador do lábio e da asa do nariz, reduzindo a hiperfunção destes músculos, e abaixando o sorriso do paciente. Este trabalho tem por finalidade mostrar uma comparação entre as possibilidades de procedimentos para correção do sorriso gengival e com toxina botulínica, enfatizando os prós e os contras de cada procedimento.
Downloads
Download data is not yet available.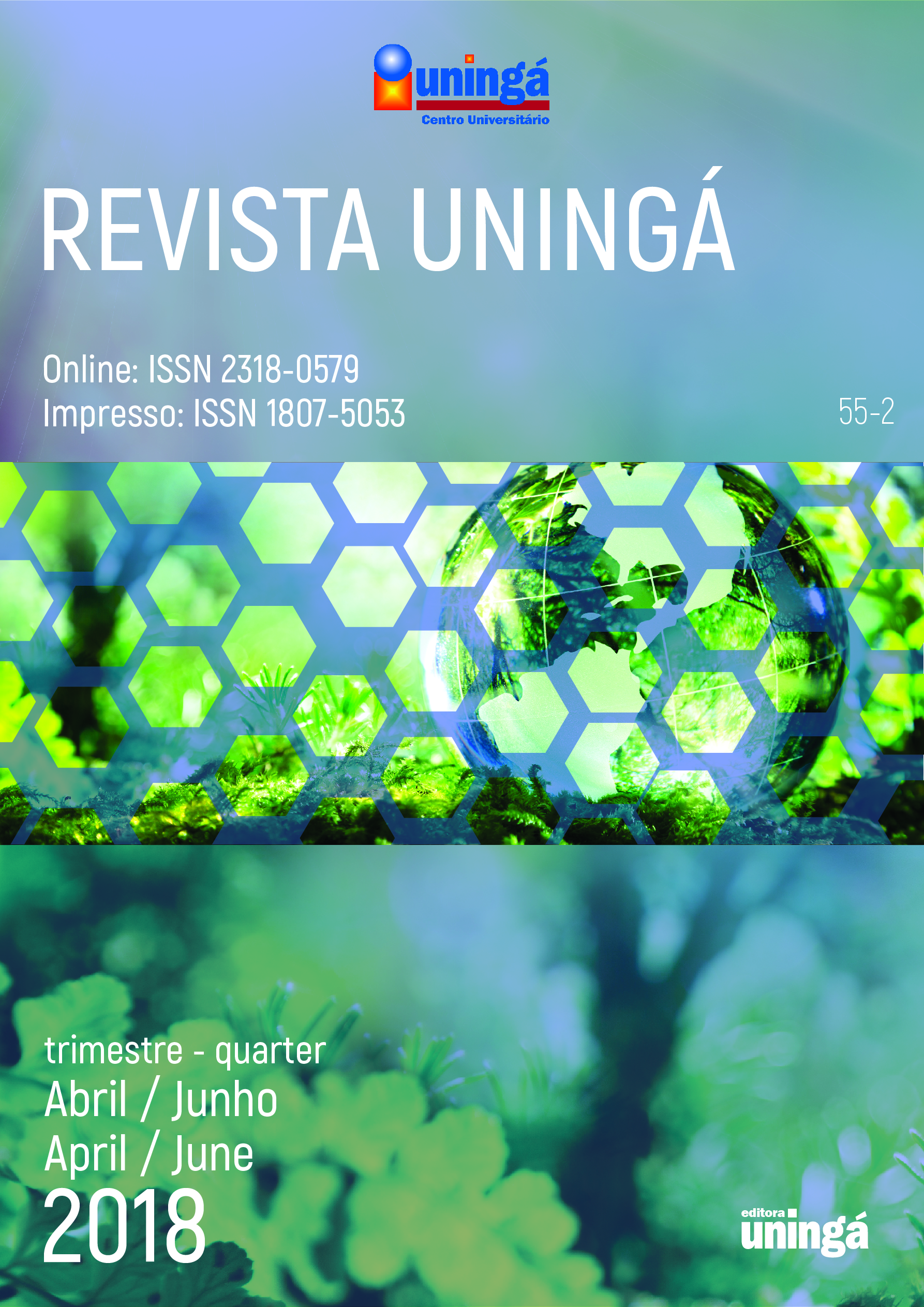 Downloads
How to Cite
de Paulo, E. V., de Oliveira, R. C. G., de Freitas, K. M. S., & de Oliveira, R. C. G. (2018). COMPARAÇÃO ENTRE O USO DE TOXINA BOTULÍNICA E OUTROS PROCEDIMENTOS NA CORREÇÃO DO SORRISO GENGIVAL. Revista Uningá, 55(2), 188–199. https://doi.org/10.46311/2318-0579.55.eUJ821
License
I declare/we declare that the text submitted here is original, of my own authorship and does not infringe any type of third party rights. The content is my/our sole responsibility. Possible research involving animals and/or human beings is in accordance with Resolution 196/96 of the National Health Council and its complements. I declare that I am/we are in possession of the written consent of patients and that the research and its procedures were timely and adequately approved by the Ethics Committee of the institution of origin. We further declare that all institutional affiliations and all sources of financial support for the work are duly informed. I certify that there is no commercial or associative interest that represents a conflict of interest related to the submitted work. If there is commercial interest, in addition to the technical and academic ones, in the publication of the article, the information will be reported during the text.