CONFIABILIDADE ODONTOMÉTRICA DOS LOCALIZADORES FORAMINAIS NA TERAPIA ENDODÔNTICA. REVISÃO DE LITERATURA
Keywords:
Endodontia;odontometria;localizadores foraminais
Abstract
A precisa determinação do comprimento real de trabalho é um fator importante para o êxito da terapia endodôntica,e depende de várias etapas,uma delas é a odontometria.As radiografias convencionais possuem limitações na precisão da localização do forame apical,mas com o avanço da tecnologia surgiram então dispositivos mais precisos que facilitam o dia a dia da clínica,chamados de localizadores foraminais que servem de complemento para a odontometria radiográfica.Inúmeros estudos demonstram que os localizadores foraminais são recomendados devido sua eficácia e confiabilidade. O método de funcionamento desses dispositivos está diretamente ligado com a diferença de condutividade elétrica de um instrumento metálico no interior do canal radicular e à condutividade do tecido periapical quando submetidos a componentes elétricos como resitência,frequência ou impedância.Os localizadores foraminais podem ser usados em diversas situações na prática clínica,bem como em dentes decíduos,dentes vitais e não vitais,e até em retratamento .O objetivo deste estudo é analisar mediante revisão de literatura,a eficácia e confiabilidade dos localizadores foraminais na determinação do comprimento real de trabalho durante a terapia endodôntica.
Downloads
Download data is not yet available.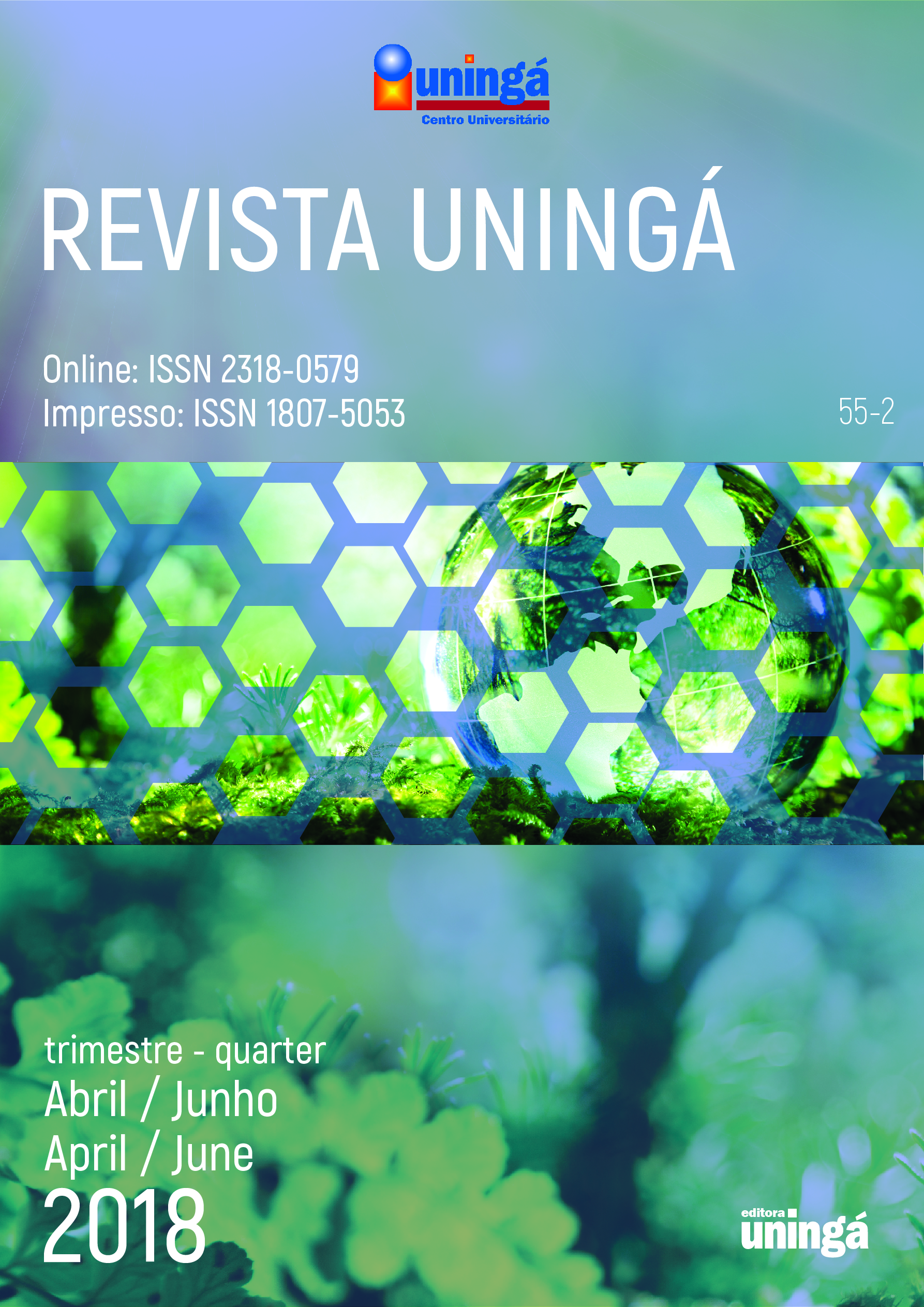 Downloads
How to Cite
Dos Santos, J. F., & Silva, P. A. A. (2018). CONFIABILIDADE ODONTOMÉTRICA DOS LOCALIZADORES FORAMINAIS NA TERAPIA ENDODÔNTICA. REVISÃO DE LITERATURA. Revista Uningá, 55(2), 81–100. https://doi.org/10.46311/2318-0579.55.eUJ79
License
I declare/we declare that the text submitted here is original, of my own authorship and does not infringe any type of third party rights. The content is my/our sole responsibility. Possible research involving animals and/or human beings is in accordance with Resolution 196/96 of the National Health Council and its complements. I declare that I am/we are in possession of the written consent of patients and that the research and its procedures were timely and adequately approved by the Ethics Committee of the institution of origin. We further declare that all institutional affiliations and all sources of financial support for the work are duly informed. I certify that there is no commercial or associative interest that represents a conflict of interest related to the submitted work. If there is commercial interest, in addition to the technical and academic ones, in the publication of the article, the information will be reported during the text.