Applicability of cone beam computed tomography in dentistry: literature review
Keywords:
Cone beam computed tomography, Dentistry, Radiology
Abstract
Cone beam computed tomography (CBCT) is a conventional tomography's improvement, developed especially for the assessment of the maxillofacial region. CBCT produces three-dimensional images that allow its use in several areas of dentistry. The objective of this literature review is to show, based on the literature, the diversity of applications in the field of dentistry that such imaging has, highlighting its benefits and limitations in different dental specialties. The present study consists of exploratory research, carried out through a review of the narrative literature. The bibliographic survey was carried out by means of national and international journal articles, theses, dissertations and other publications, found in the digital library databases (Google Academic, BVS, Sciencedirect, Researchgate, Scielo, Wiley Online Library, Pubmed) from 2000 to 2020. The articles that precede these data were selected for their historical character on the proposed theme. It is concluded that dentists must be aware of the technological advances that occur in the field of dental imaging in order to manage diagnoses and treatments more efficiently, thus avoiding possible errors. CBCT demonstrates that it has multiple indications in different dental specialties, each case must be evaluated individually, analyzing the real need for its use. In cases where there is a need for its use, its cost-effectiveness is better than any disadvantage it may present.
Downloads
Download data is not yet available.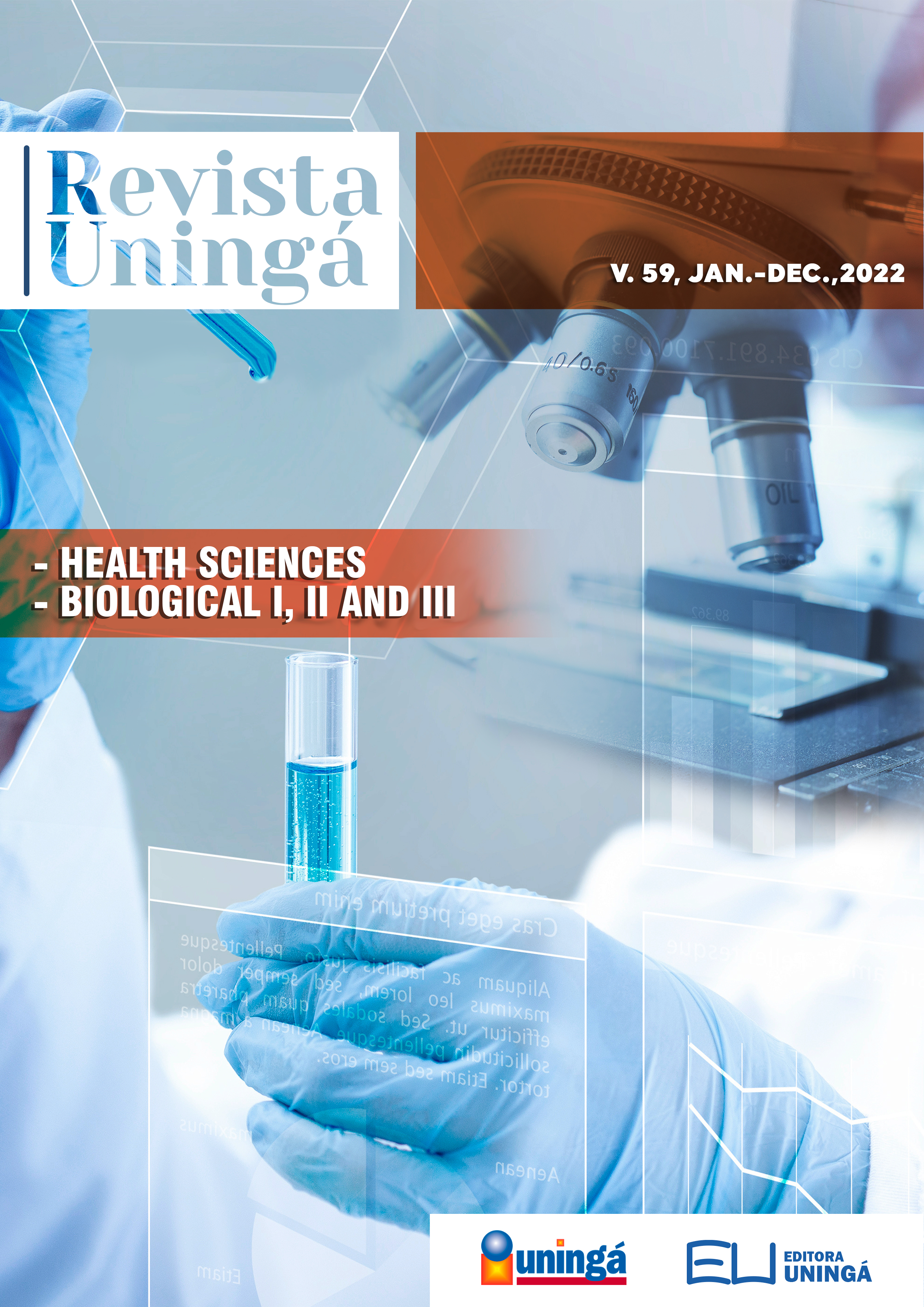 Downloads
How to Cite
Cesca, A. dos S., Mioranza, D. M., & Anrain, B. (2022). Applicability of cone beam computed tomography in dentistry: literature review. Revista Uningá, 59, eUJ3763. https://doi.org/10.46311/2318-0579.59.eUJ3763
License
Copyright (c) 2022 Uningá Journal
This work is licensed under a Creative Commons Attribution 4.0 International License.
I declare/we declare that the text submitted here is original, of my own authorship and does not infringe any type of third party rights. The content is my/our sole responsibility. Possible research involving animals and/or human beings is in accordance with Resolution 196/96 of the National Health Council and its complements. I declare that I am/we are in possession of the written consent of patients and that the research and its procedures were timely and adequately approved by the Ethics Committee of the institution of origin. We further declare that all institutional affiliations and all sources of financial support for the work are duly informed. I certify that there is no commercial or associative interest that represents a conflict of interest related to the submitted work. If there is commercial interest, in addition to the technical and academic ones, in the publication of the article, the information will be reported during the text.