RELATIONSHIP BETWEEN MEDICINE AND SPIRITUALITY/RELIGIOSITY: IMPACT ON THE ILLNESS PROCESS
Keywords:
Faith, Medicine, Religion and Medicine, Spirituality
Abstract
Studies have shown that patients who have faith, being religious or not, tend to have their well-being improved, feelings of significance and peace, a decrease in suicide rates, depression, anxiety and substance abuse, in addition to greater coping skills in comparison to skeptical patients, once there is a positive relationship between spirituality and physical-mental health. Such positivity strengthens the idea that spirituality is a strategy to face harsh situations, working as a source of invigoration to patients. Thus, this study aims to assess the impact of faith, spirituality and religiosity on individuals in disease situations and how it influences this scenario. This is a cross-sectional and observational study, by applying a questionnaire to 74 patients treated at a Basic Health Unit in the city of Maringá-PR. It was observed that the most part of the respondents do have some kind of faith / spirituality, which depicts a means of support and help when they are sick, emphasizing the importance of recognizing patients who have such a belief, exploring not only the physical side of the disease, but also the mental and spiritual one, in order to approach these as a complementary cornerstone in therapy.
Downloads
Download data is not yet available.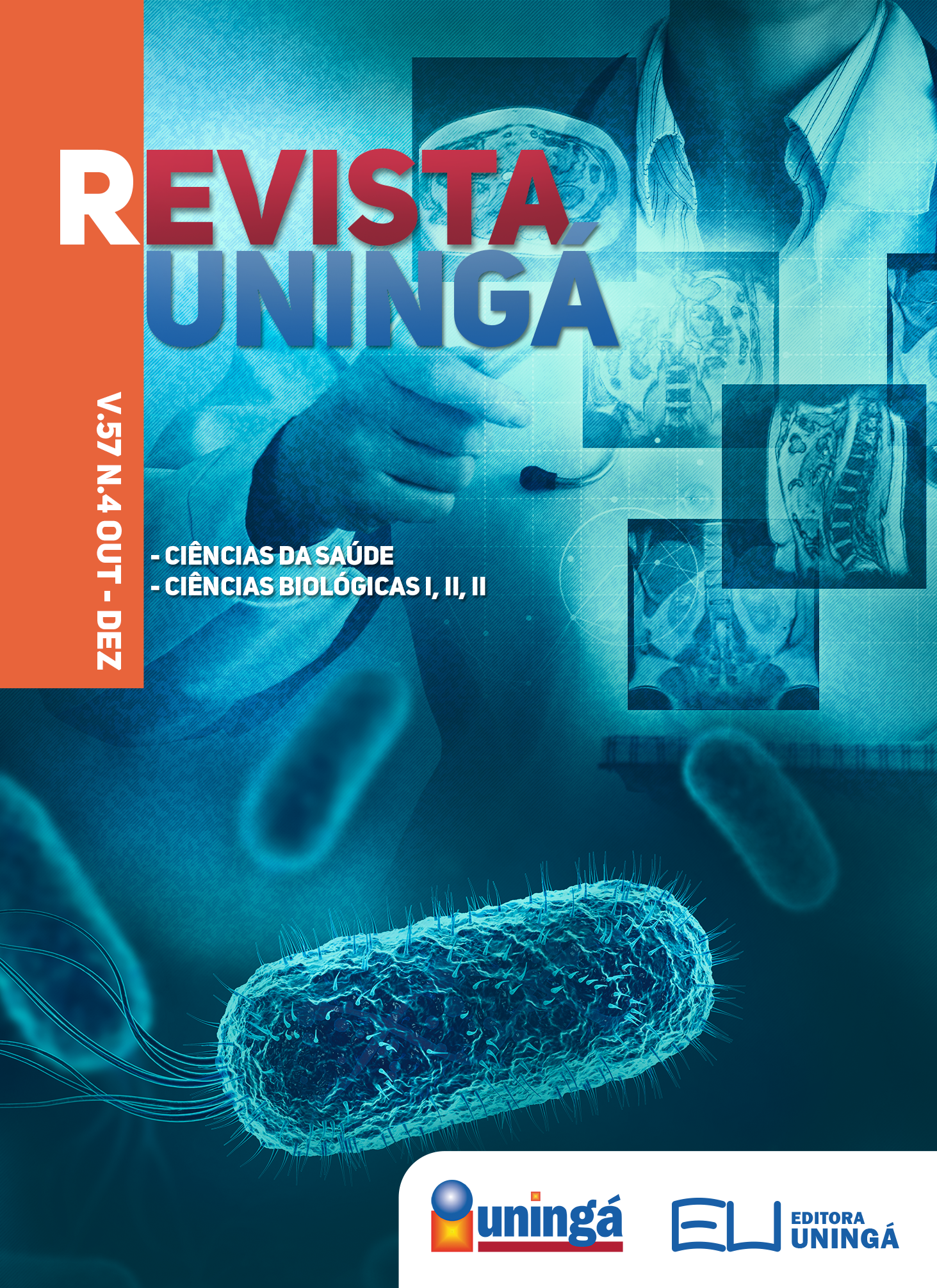 Downloads
How to Cite
Silva, L. G., Schiave, G. D., Bonamigo, L. A. da S., & Hapner, L. R. M. (2020). RELATIONSHIP BETWEEN MEDICINE AND SPIRITUALITY/RELIGIOSITY: IMPACT ON THE ILLNESS PROCESS. Revista Uningá, 57(4), 93–100. https://doi.org/10.46311/2318-0579.57.eUJ3452
License
I declare/we declare that the text submitted here is original, of my own authorship and does not infringe any type of third party rights. The content is my/our sole responsibility. Possible research involving animals and/or human beings is in accordance with Resolution 196/96 of the National Health Council and its complements. I declare that I am/we are in possession of the written consent of patients and that the research and its procedures were timely and adequately approved by the Ethics Committee of the institution of origin. We further declare that all institutional affiliations and all sources of financial support for the work are duly informed. I certify that there is no commercial or associative interest that represents a conflict of interest related to the submitted work. If there is commercial interest, in addition to the technical and academic ones, in the publication of the article, the information will be reported during the text.