EPIDEMIOLOGICAL PROFILE OF PROSTATE CANCER IN BRAZIL: A DECADE PORTRAIT
Keywords:
DATASUS, Epidemiology, Prostate cancer
Abstract
Prostate cancer (PC) is the most common cancer among men and the second type that most evolves to death in these patients. With the increase in life expectancy, diseases such as this one have been detected and treated early, taking on an increasing dimension and becoming a public health problem. This is a descriptive epidemiological study, whose data are available from DATASUS. The study population consisted of all cases of malignant prostatic neoplasm in men of all ages, diagnosed and recorded from 2009 to 2018. The annual growth of new cases of prostate cancer was continuous, decreasing only in 2018, with a fall of 0.34%. Men aged 50 and over comprised the largest number of cases, with ages ranging from 60 to 69 years accounting for 38.21% of cases. In whites and mixed races there were more than 60% rate of this neoplasia. There was a growing trend of increasing mortality rates with the increasing age, with men over 80 showing the highest numbers in this rate. R$ 517,416,212.44 were spent in these 10 years with malignant prostatic neoplasm. It is concluded that, in Brazil, the profile of PC patients is male over 50 years of age, the majority being white and concentrated in the Southeast. The number of hospitalizations and the mortality rate increased over these 10 years and the mortality rate was also higher in the elderly with PC.
Downloads
Download data is not yet available.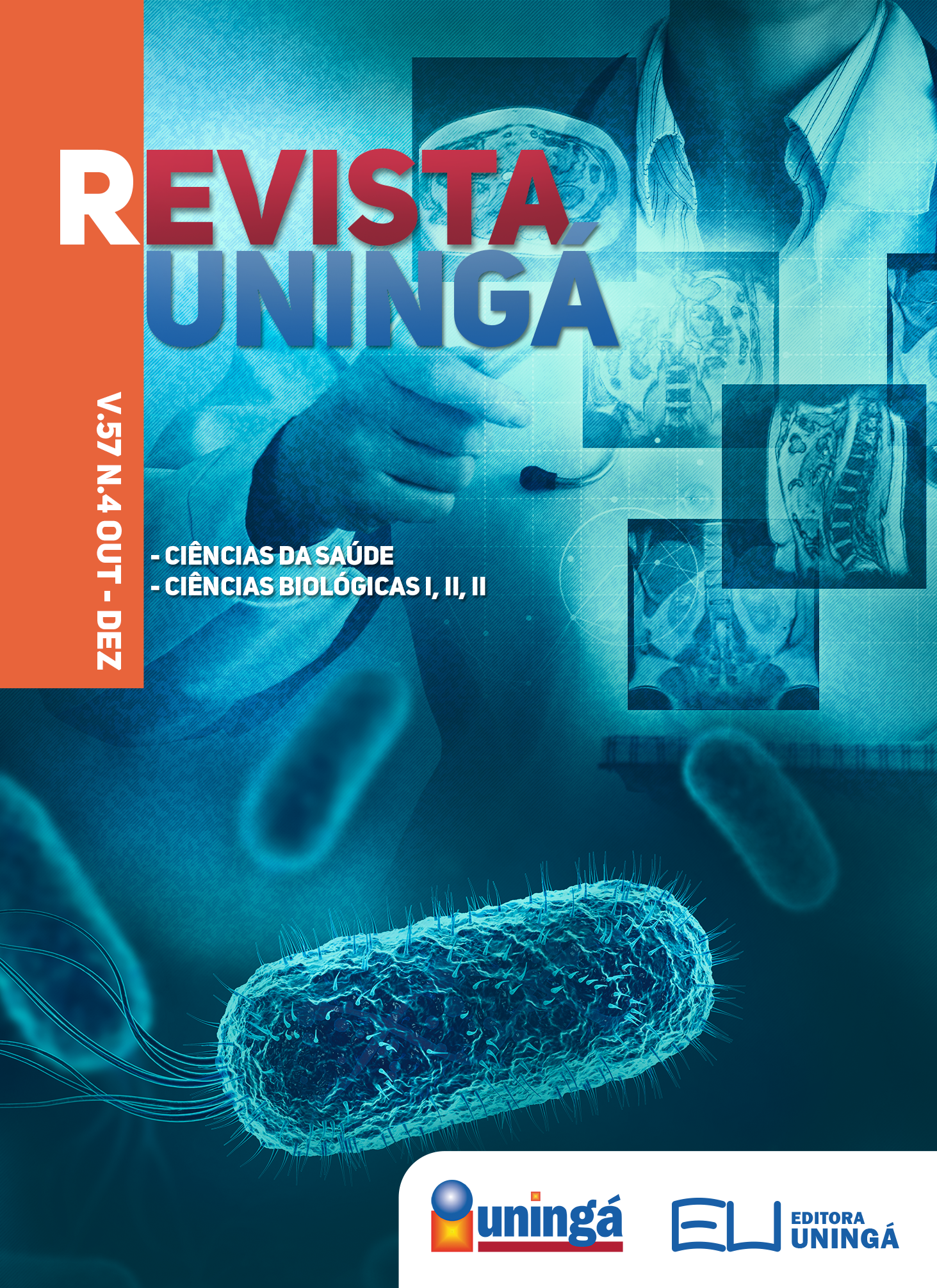 Downloads
How to Cite
Faria, L. S. de P., Pereira, P. C., Lustosa, A. L. M., Aragão, I. C. S., Aragão, F. M. S., & Cunha, M. G. de S. (2020). EPIDEMIOLOGICAL PROFILE OF PROSTATE CANCER IN BRAZIL: A DECADE PORTRAIT. Revista Uningá, 57(4), 76–84. https://doi.org/10.46311/2318-0579.57.eUJ3336
License
I declare/we declare that the text submitted here is original, of my own authorship and does not infringe any type of third party rights. The content is my/our sole responsibility. Possible research involving animals and/or human beings is in accordance with Resolution 196/96 of the National Health Council and its complements. I declare that I am/we are in possession of the written consent of patients and that the research and its procedures were timely and adequately approved by the Ethics Committee of the institution of origin. We further declare that all institutional affiliations and all sources of financial support for the work are duly informed. I certify that there is no commercial or associative interest that represents a conflict of interest related to the submitted work. If there is commercial interest, in addition to the technical and academic ones, in the publication of the article, the information will be reported during the text.