TERAPIAS NÃO FARMACOLÓGICAS UTILIZADAS PARA ALÍVIO DA DISMENORREIA PRIMÁRIA: REVISÃO INTEGRATIVA
Keywords:
Dysmenorrhea, Menstruation, Nursing, Women's Health
Abstract
Primary dysmenorrhea is considered a pain disorder in the suprapubic region also associated with other symptoms, which occur in the menstrual period, causing a reduction in the quality of activities of daily living, attenuation of labor productivity and absenteeism, constituting a public health problem, which makes a search for efficient treatments essential. Faced with this problem and the large number of women who request and are harmed by this disorder, the guiding question of this research was: "What are the non-pharmacological therapies that can combat or ameliorate dysmenorrhea?" The aim of the study was to identify the scientific evidence on non-pharmacological therapies that can be used for the relief of primary dysmenorrhea. It is an integrative literature review, which explored articles in the Latin American and Caribbean Literature in Health Sciences and Medical Literature Analysis and Retrieval System Online databases. The review corpus consisted of 29 publications. The nonpharmacological methods relevant to the reduction of primary dysmenorrhea found were: acupressure; acupuncture; aromatherapy; functional elastic bandage; transcutaneous electrical nerve stimulation; physical exercises; aromatherapy massage; massage massage; moxibustion; pilates; infrared rays; thermotherapy and yoga. Studies have shown that these methods were effective in relieving primary dysmenorrhea. In this context, it is important that health professionals have knowledge about the effectiveness of these therapies, which contributes to the integrality of care, efficient and assertive guidance regarding the numerous alternative methods that exist for these painful conditions.
Downloads
Download data is not yet available.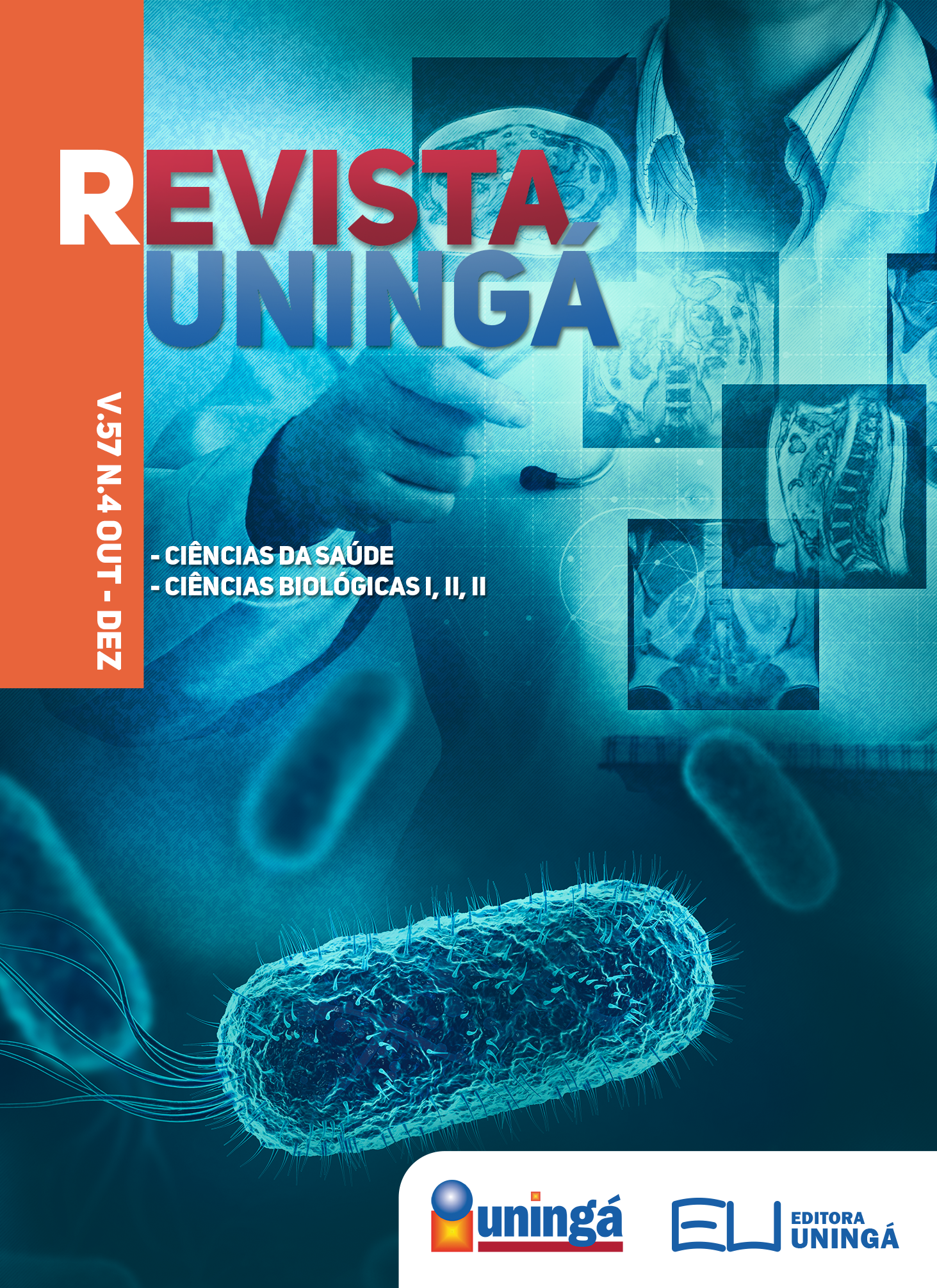 Downloads
How to Cite
Brito da Silva, B. A., Salles, T. A., & Guedes, G. F. (2020). TERAPIAS NÃO FARMACOLÓGICAS UTILIZADAS PARA ALÍVIO DA DISMENORREIA PRIMÁRIA: REVISÃO INTEGRATIVA. Revista Uningá, 57(4), 101–118. https://doi.org/10.46311/2318-0579.57.eUJ3289
License
I declare/we declare that the text submitted here is original, of my own authorship and does not infringe any type of third party rights. The content is my/our sole responsibility. Possible research involving animals and/or human beings is in accordance with Resolution 196/96 of the National Health Council and its complements. I declare that I am/we are in possession of the written consent of patients and that the research and its procedures were timely and adequately approved by the Ethics Committee of the institution of origin. We further declare that all institutional affiliations and all sources of financial support for the work are duly informed. I certify that there is no commercial or associative interest that represents a conflict of interest related to the submitted work. If there is commercial interest, in addition to the technical and academic ones, in the publication of the article, the information will be reported during the text.