PERFIL DAS MULHERES QUE REALIZARAM EXAME DE PAPANICOLAOU EM UMA UNIDADE DE SAÚDE NO INTERIOR DO PARANÁ
Keywords:
Nursing, Pap test, Primary Health Care, Women's Health
Abstract
The aim of this study was to analyze the profile of women who underwent the Pap smear. This is a cross-sectional, retrospective and quantitative study. The studied population were women attended at a Basic Health Unit between the years 2014 to 2016, totaling 215 women. Data collection took place using files filed at the Basic Health Unit. Descriptive analysis was performed with absolute and relative frequencies. It showed that most women were aged 25-64 years (80.9%), with a partner (61.6%), with paid work (48%), non-smokers (71.2%), with a high body mass index (50.4%), without gynecological complaints (66.8%), sexually active (69.6%), sedentary (51.2%) and who did not use contraceptive methods (35.2%). It is noteworthy that the study made it possible to know the profile of the population studied, assisting in directing activities in line with the recommendations of the cervical cancer prevention policy.
Downloads
Download data is not yet available.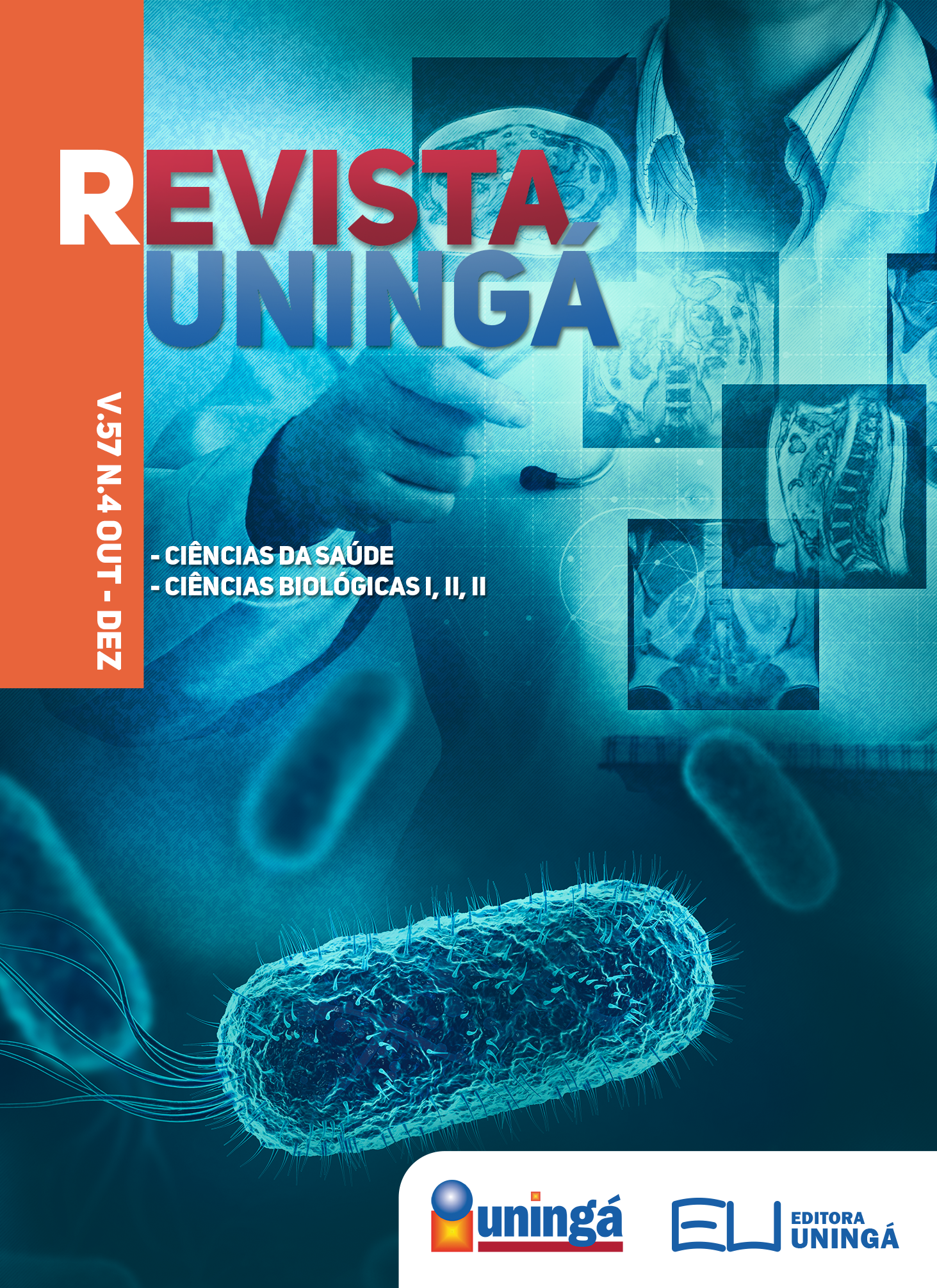 Downloads
How to Cite
Ferreira, N. J., de Souza, G. G., Cestari, M. E. W., & Fonseca Pinto, K. T. D. (2020). PERFIL DAS MULHERES QUE REALIZARAM EXAME DE PAPANICOLAOU EM UMA UNIDADE DE SAÚDE NO INTERIOR DO PARANÁ. Revista Uningá, 57(4), 67–75. https://doi.org/10.46311/2318-0579.57.eUJ3166
License
I declare/we declare that the text submitted here is original, of my own authorship and does not infringe any type of third party rights. The content is my/our sole responsibility. Possible research involving animals and/or human beings is in accordance with Resolution 196/96 of the National Health Council and its complements. I declare that I am/we are in possession of the written consent of patients and that the research and its procedures were timely and adequately approved by the Ethics Committee of the institution of origin. We further declare that all institutional affiliations and all sources of financial support for the work are duly informed. I certify that there is no commercial or associative interest that represents a conflict of interest related to the submitted work. If there is commercial interest, in addition to the technical and academic ones, in the publication of the article, the information will be reported during the text.