DEPENDÊNCIA QUÍMICA: RESULTANTES DO USO ABUSIVO DE SUBSTÂNCIAS PSICOATIVAS
Abstract
Este artigo trata de aspectos pertinentes à dependência de substâncias psicoativas.  Ele tem como objetivo fazer uma revisão bibliográfica acerca do tema. O problema de pesquisa consiste em investigar como a literatura cognitivista contemporânea versa sobre esse aspecto. No artigo, serão tratadas questões sobre o conceito de dependência química, descrição da abordagem cognitivo comportamental, aspectos relacionados a dependência de substâncias psicoativas, as possibilidades de tratamento e o envolvimento, necessário, da família nesse contexto. Dessa forma foi possível perceber que as dificuldades relacionadas ao tratamento da dependência química são de fato a significação que a droga tem para o indivíduo, como também a deficiência de profissionais qualificados que atuam com essa população, com o intuito de melhor adesão ao tratamento e ressignificação desse sujeito.
Downloads
Download data is not yet available.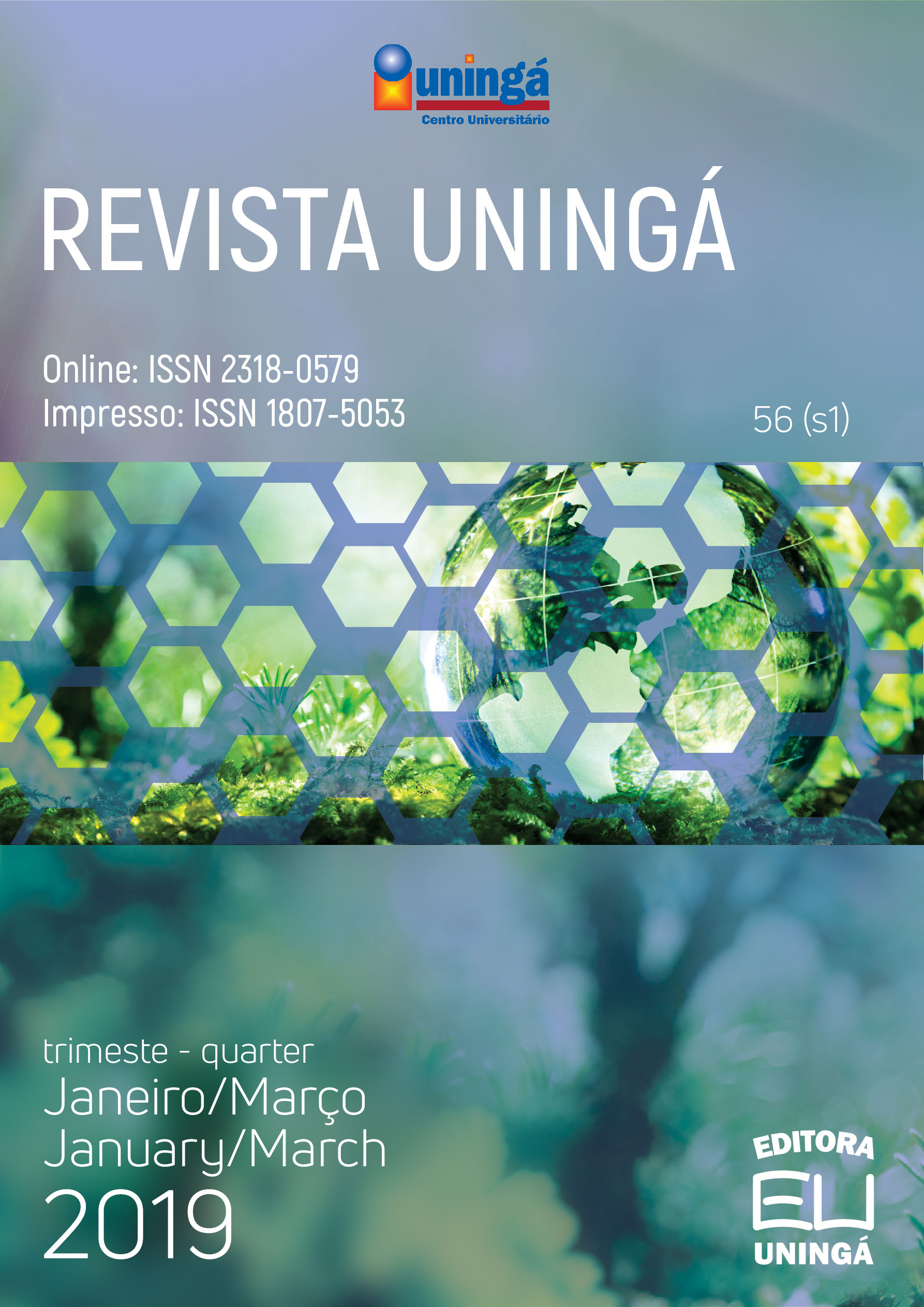 Downloads
How to Cite
Silva, K. R. da, & Gomes, F. G. C. (2019). DEPENDÊNCIA QUÍMICA: RESULTANTES DO USO ABUSIVO DE SUBSTÂNCIAS PSICOATIVAS. Revista Uningá, 56(S1), 186–195. https://doi.org/10.46311/2318-0579.56.eUJ306
License
I declare/we declare that the text submitted here is original, of my own authorship and does not infringe any type of third party rights. The content is my/our sole responsibility. Possible research involving animals and/or human beings is in accordance with Resolution 196/96 of the National Health Council and its complements. I declare that I am/we are in possession of the written consent of patients and that the research and its procedures were timely and adequately approved by the Ethics Committee of the institution of origin. We further declare that all institutional affiliations and all sources of financial support for the work are duly informed. I certify that there is no commercial or associative interest that represents a conflict of interest related to the submitted work. If there is commercial interest, in addition to the technical and academic ones, in the publication of the article, the information will be reported during the text.