REGRESSÃO DE LESÃO PERIAPICAL EXTENSA DECORRENTE DE NECROSE PULPAR MEDIANTE TRATAMENTO ENDODÔNTICO – RELATO DE CASO
Abstract
Este trabalho foi desenvolvido com o objetivo de descrever o relato de caso de lesão periapical extensa, demonstrando que a completa remoção do fator causal por meio de tratamento endodôntico pode ser suficiente para obter êxito, tornando desnecessário a intervenção cirúrgica. O relato apresenta o caso de uma paciente, gênero feminino, 58 anos que apresentou alteração endodôntica originada de uma desordem inflamatória dos tecidos periapicais de origem endodôntica nos dentes 31 e 41. Clinicamente a lesão aparentou estar associada a lesão cariosa e/ou lesão recidivante. O tratamento foi fundamentado na eliminação do agente agressor mediante ao tratamento endodôntico mecânico e químico como primeira alternativa a fim de evitar a necessidade da intervenção cirúrgica proservando os tecidos Peri adjacentes ao dente.
Downloads
Download data is not yet available.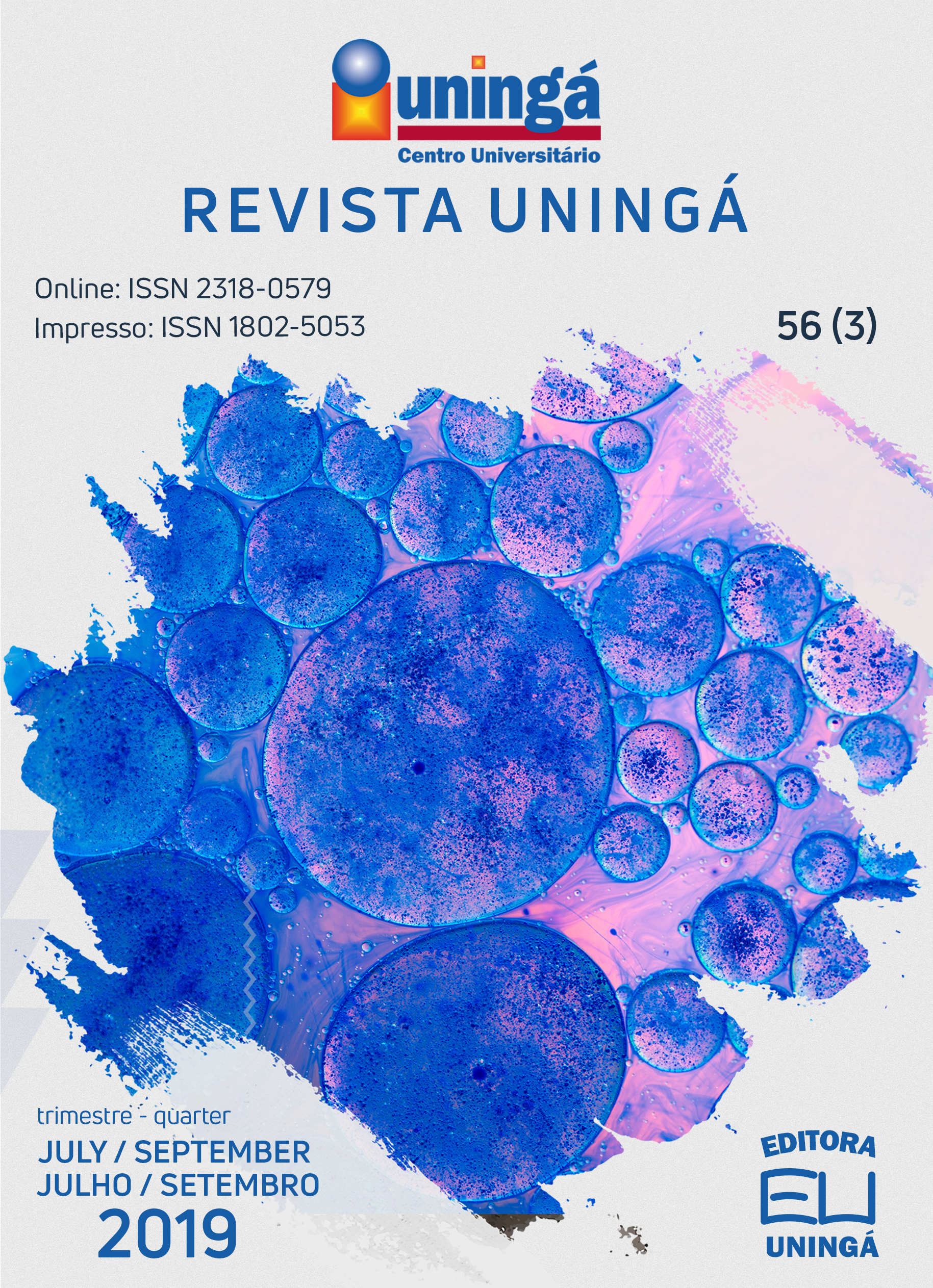 Downloads
How to Cite
Goes, K. N., & Queiroz, P. M. (2019). REGRESSÃO DE LESÃO PERIAPICAL EXTENSA DECORRENTE DE NECROSE PULPAR MEDIANTE TRATAMENTO ENDODÔNTICO – RELATO DE CASO. Revista Uningá, 56(3), 80–88. https://doi.org/10.46311/2318-0579.56.eUJ3016
License
I declare/we declare that the text submitted here is original, of my own authorship and does not infringe any type of third party rights. The content is my/our sole responsibility. Possible research involving animals and/or human beings is in accordance with Resolution 196/96 of the National Health Council and its complements. I declare that I am/we are in possession of the written consent of patients and that the research and its procedures were timely and adequately approved by the Ethics Committee of the institution of origin. We further declare that all institutional affiliations and all sources of financial support for the work are duly informed. I certify that there is no commercial or associative interest that represents a conflict of interest related to the submitted work. If there is commercial interest, in addition to the technical and academic ones, in the publication of the article, the information will be reported during the text.