MORPHOLOGICAL CHANGES IN BRAINS OF PEOPLE DIAGNOSED WITH DEPRESSION: INTEGRATIVE LITERATURE REVIEW
Keywords:
Anatomy, Brain, Depression, Diagnosis, Neuroimaging
Abstract
According to the World Health Organization (WHO), depression is a common disorder that has grown exponentially worldwide, with an estimated over 300 million people affected by this condition, which makes it a public health problem. Among the consequences, we highlight the impairment of daily and social activities of individuals in all age groups, which can cause tragic outcomes and risk of life. The present study aims to study the morphological changes in the brains of people diagnosed with depression. For that, an integrative literature review was carried out in the data bases Scielo and Medline. After careful reading, five articles were selected that met the inclusion criteria. The analysis showed that the brains of people diagnosed with depression show visible changes in neuroimaging tests, such as magnetic resonance imaging. The identified changes weresmaller subcortical volumes, larger ventricular volumes, lower volume of gray matter in the orbitofrontal cortex, abnormality in the prefrontal cortex, loss of differentiation between white and gray matter and involvement of limbic structures. The study showed, therefore, that neuroimaging exams can present themselves as an important resource for obtaining a faster and more accurate diagnosis of this pathology.
Downloads
Download data is not yet available.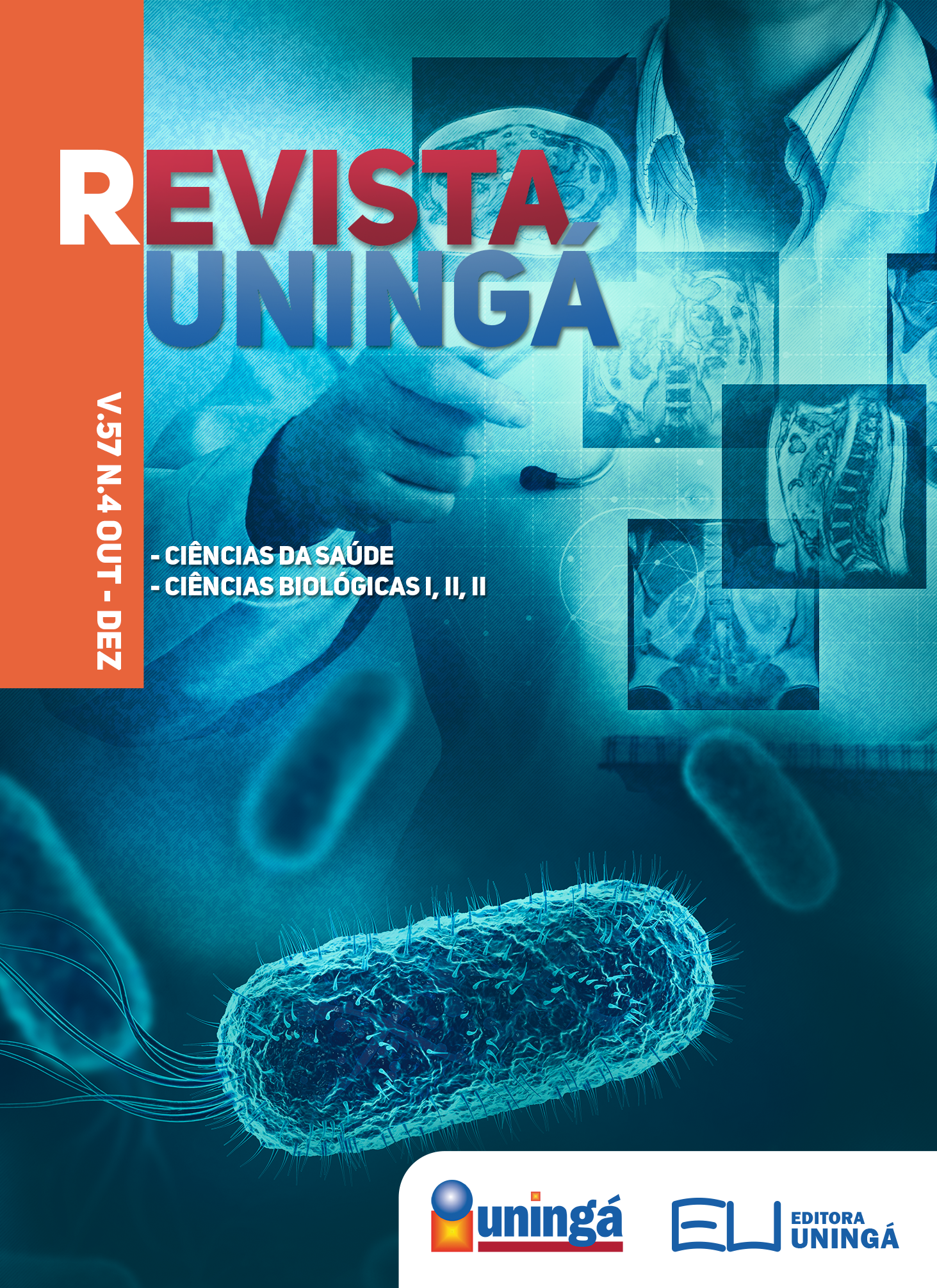 Downloads
How to Cite
Bernardineli, A. J., Marchiori Antunes Araujo, C. R., & de Oliveira Bianchi, L. R. (2020). MORPHOLOGICAL CHANGES IN BRAINS OF PEOPLE DIAGNOSED WITH DEPRESSION: INTEGRATIVE LITERATURE REVIEW. Revista Uningá, 57(4), 1–8. https://doi.org/10.46311/2318-0579.57.eUJ2990
License
I declare/we declare that the text submitted here is original, of my own authorship and does not infringe any type of third party rights. The content is my/our sole responsibility. Possible research involving animals and/or human beings is in accordance with Resolution 196/96 of the National Health Council and its complements. I declare that I am/we are in possession of the written consent of patients and that the research and its procedures were timely and adequately approved by the Ethics Committee of the institution of origin. We further declare that all institutional affiliations and all sources of financial support for the work are duly informed. I certify that there is no commercial or associative interest that represents a conflict of interest related to the submitted work. If there is commercial interest, in addition to the technical and academic ones, in the publication of the article, the information will be reported during the text.