APLICABILIDADE DO ULTRASSOM TERAPÊUTICO EM FRATURAS COM ATRASO NA CONSOLIDAÇÃO: UMA REVISÃO INTEGRATIVA
Keywords:
Consolidação da Fratura, Modalidades de Fisioterapia, Terapia por Ultrassom
Abstract
O presente estudo tem como objetivo analisar na literatura se o ultrassom terapêutico possui efeito acelerador na formação do calo ósseo. Caracteriza-se como uma revisão integrativa, descritiva da literatura, que teve as seguintes bases de dados para busca dos artigos: Pubmed, Scielo e BVS, através das palavras-chave: Consolidação da fratura, Terapia por ultrassom e Modalidades de Fisioterapia, de acordo com a plataforma DeCS (Descritores em Ciências da Saúde) utilizando o operador booleano and para a junção dos mesmos. Foi encontrada vasta literatura, sendo que seguiu-se para duas etapas de seleção de acordo com os critérios de inclusão (textos gratuitos, nos idiomas inglês e português dentre os anos de 2013 e 2017 e que fossem realizados em humanos) e pelos filtros de exclusão (artigos de revisão, estudos realizados em ratos, livros e que não abordassem o tema em questão). Após análise teórica dos artigos, restaram 12 publicações incluídos nos resultados e discussão, em que verificou na maioria dos estudos que o ultrassom possui resultados positivos, acelerando o precoce de cicatrização óssea.
Downloads
Download data is not yet available.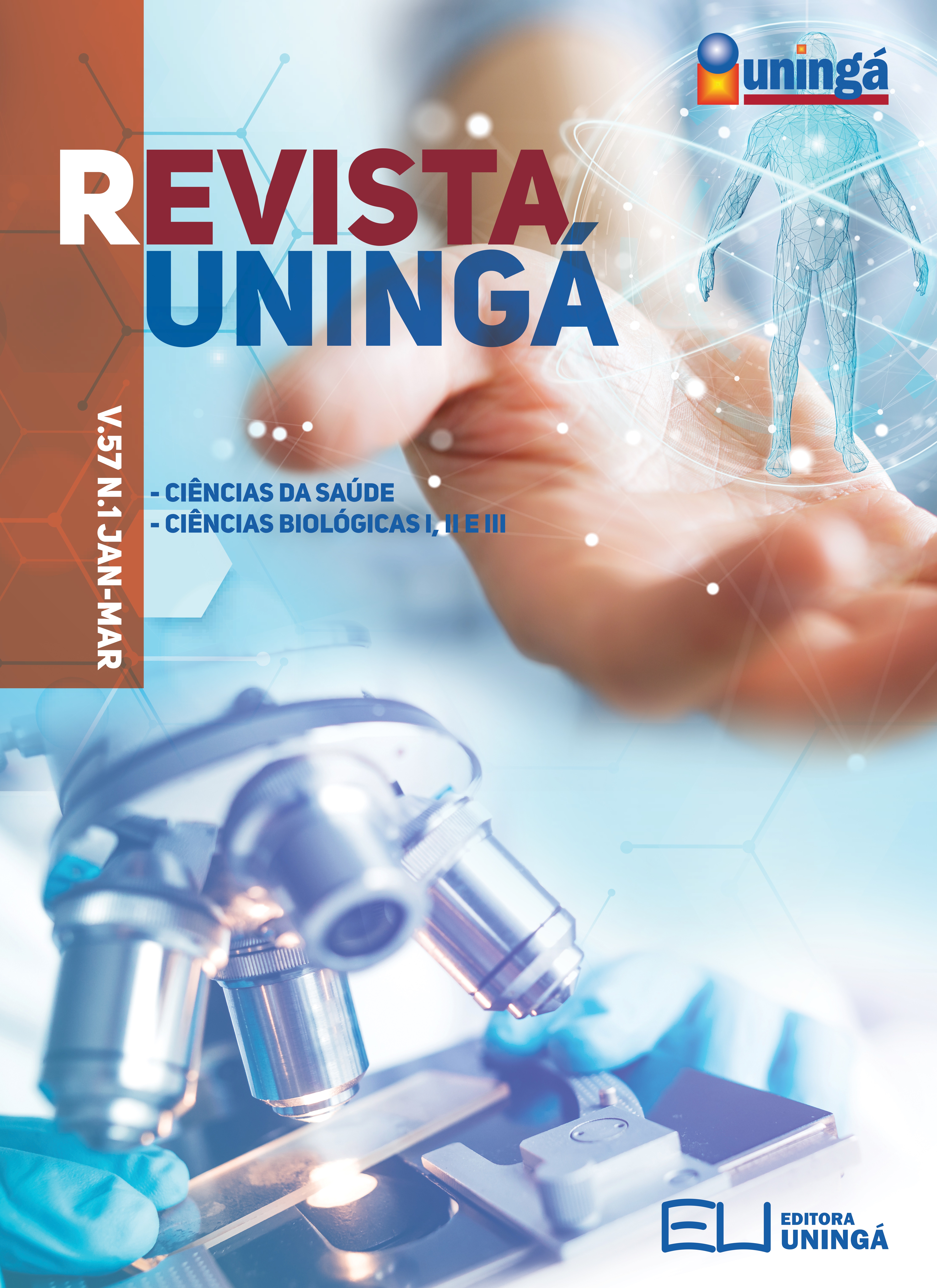 Downloads
How to Cite
Silva, A. F., Arrais, J. F. de A., Campos, Y. M., de Lima, M. P., Fernandes, W. C. T., & Gomes, R. L. M. (2020). APLICABILIDADE DO ULTRASSOM TERAPÊUTICO EM FRATURAS COM ATRASO NA CONSOLIDAÇÃO: UMA REVISÃO INTEGRATIVA. Revista Uningá, 57(1), 1–10. https://doi.org/10.46311/2318-0579.57.eUJ2974
License
I declare/we declare that the text submitted here is original, of my own authorship and does not infringe any type of third party rights. The content is my/our sole responsibility. Possible research involving animals and/or human beings is in accordance with Resolution 196/96 of the National Health Council and its complements. I declare that I am/we are in possession of the written consent of patients and that the research and its procedures were timely and adequately approved by the Ethics Committee of the institution of origin. We further declare that all institutional affiliations and all sources of financial support for the work are duly informed. I certify that there is no commercial or associative interest that represents a conflict of interest related to the submitted work. If there is commercial interest, in addition to the technical and academic ones, in the publication of the article, the information will be reported during the text.