OS PRINCIPAIS ASPECTOS DO SORRISO GENGIVOSO
Keywords:
Sorriso gengival; odontologia; periodontia
Abstract
A odontologia, através da periodontia, busca vencer o desafio de restituir a função, a fonética, o conforto e a saúde do sistema estomatognático do paciente. Com a introdução, e o sucesso, dos procedimentos de correção do sorriso gengival a ideia do sorriso perfeito passou a ser mais comentado nas clínicas odontológicas, agradando tanto pacientes como cirurgiões-dentistas. Com a evolução da tecnologia e dos materiais odontológicos, hoje, é possível fazer o ensaio do resultado final da cirurgia plástica periodontal, sendo assim, de muito mais fácil aceitação por parte dos pacientes. O sucesso desse tratamento que hoje é bem documentado graças à ação multidisciplinar entre periodontistas, ortodontistas, protesistas e cirurgiões bucomaxilofaciais, buscando um correto diagnóstico para a escolha adequada da modalidade de tratamento. O objetivo deste trabalho é avaliar as formas de correção do sorriso gengival dentro de sua necessidade multidisciplinar.
Downloads
Download data is not yet available.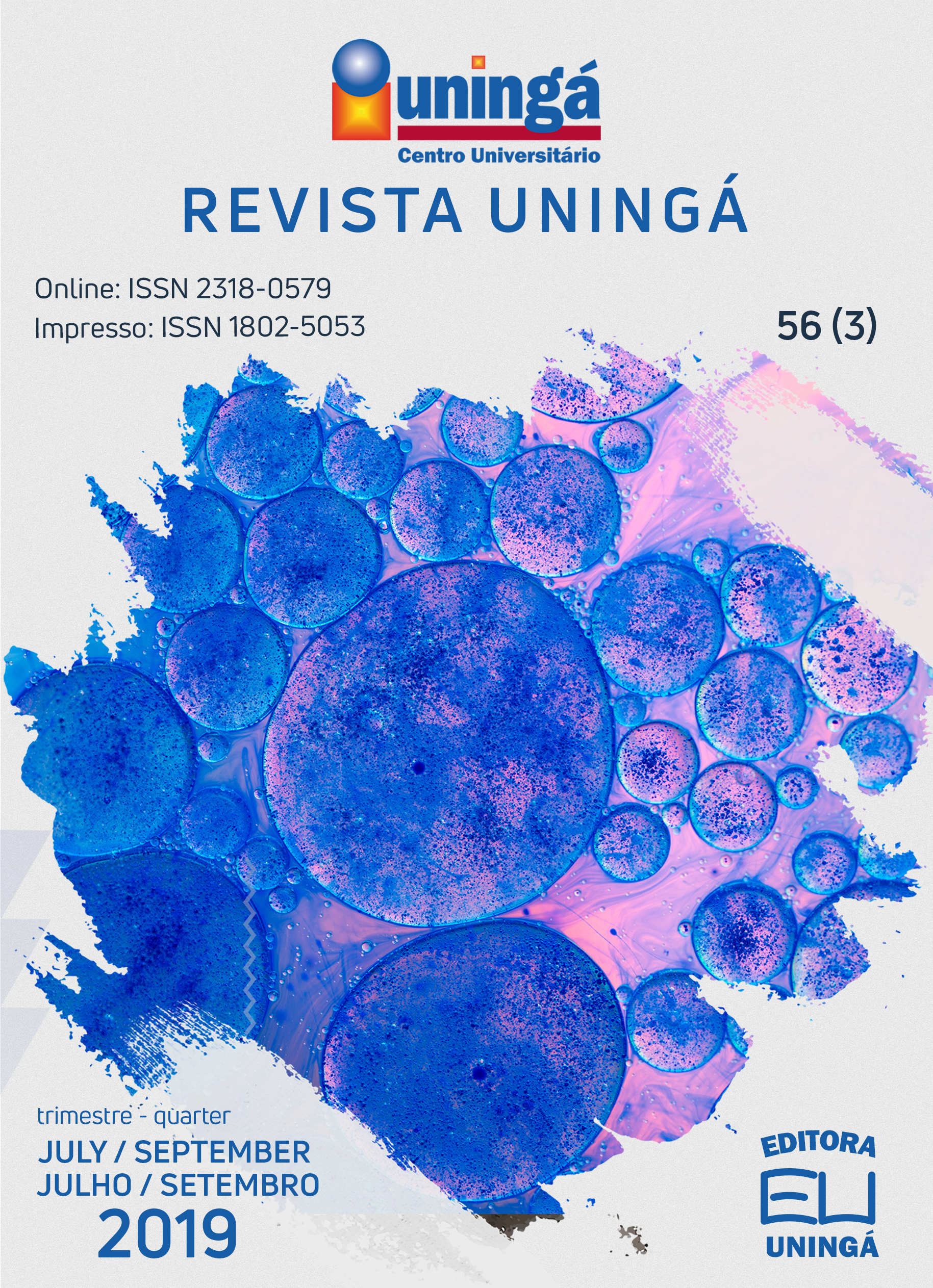 Downloads
How to Cite
Santana, B. de M., De Figueiredo Filho, A. O., Lins, G. P. de F., Nascimento, T. M. T. do, Silva, R. T. P. de S., & Moura, J. A. R. (2019). OS PRINCIPAIS ASPECTOS DO SORRISO GENGIVOSO. Revista Uningá, 56(3), 122–131. https://doi.org/10.46311/2318-0579.56.eUJ2905
License
I declare/we declare that the text submitted here is original, of my own authorship and does not infringe any type of third party rights. The content is my/our sole responsibility. Possible research involving animals and/or human beings is in accordance with Resolution 196/96 of the National Health Council and its complements. I declare that I am/we are in possession of the written consent of patients and that the research and its procedures were timely and adequately approved by the Ethics Committee of the institution of origin. We further declare that all institutional affiliations and all sources of financial support for the work are duly informed. I certify that there is no commercial or associative interest that represents a conflict of interest related to the submitted work. If there is commercial interest, in addition to the technical and academic ones, in the publication of the article, the information will be reported during the text.