DOENÇA DA DEFICIÊNCIA DE ORNITINA CARBAMOILTRANSFERASE: RELATO DE CASO INFANTIL
Keywords:
Relatos de casos. Ornitina Carbamoiltransferase. Distúrbios Congênitos do Ciclo da.Ureia. Hiperamonemia.
Abstract
A deficiência da Ornitina Carbamoiltransferase (OTC) é uma doença genética, rara e grave do ciclo da ureia, que compromete a excreção de amônia, provocando toxicidade ao organismo. O objetivo desse artigo é revelar implicações da deficiência de OTC e as condutas terapêuticas instituídas no caso estudado. Trata-se de relato de caso de uma criança em fase escolar, com nove anos de idade, sexo masculino, diagnosticada com deficiência de OTC na forma leve, assistida em um centro de educação especial de Teresina, Piauí. As informações foram coletadas em entrevista com responsável pelo escolar; pesquisa em prontuário; revisão da literatura. A criança possui retardo mental com comprometimento psicomotor, sendo acompanhada por equipe de saúde multiprofissional. A criança apresenta baixa estatura para a idade. Ao analisar o consumo alimentar, foi possível identificar inadequações na ingestão energética, de proteínas e micronutrientes. O tratamento farmacológico inclui Cloridrato De Metilfenidato e Fenobarbital, suplementações com L-carnitina, arginina e triglicerídeos-cadeia média. Exames bioquímicos atuais comprovaram colesterol total elevado e hemoglobina reduzida. O estado de saúde desse paciente requer continuidade do tratamento medicamentoso, complementado pelas outras terapias já instituídas, a fim de evitar intercorrências inerentes à patologia. O prognóstico dessa deficiência depende diretamente de rapidez diagnóstica e terapêutica.
Downloads
Download data is not yet available.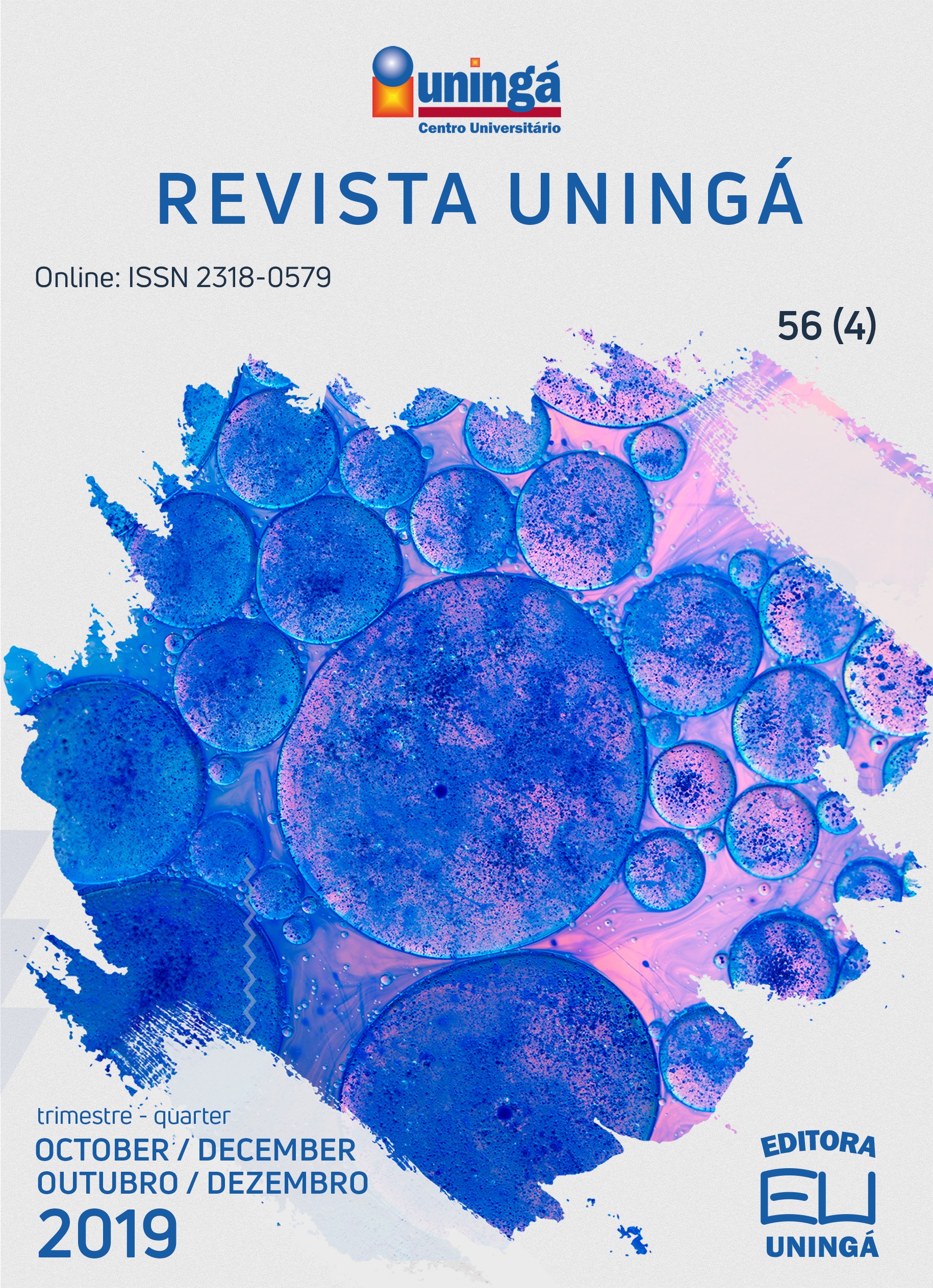 Downloads
How to Cite
Carvalho, L. de S. (2019). DOENÇA DA DEFICIÊNCIA DE ORNITINA CARBAMOILTRANSFERASE: RELATO DE CASO INFANTIL. Revista Uningá, 56(4), 56–64. https://doi.org/10.46311/2318-0579.56.eUJ2902
License
I declare/we declare that the text submitted here is original, of my own authorship and does not infringe any type of third party rights. The content is my/our sole responsibility. Possible research involving animals and/or human beings is in accordance with Resolution 196/96 of the National Health Council and its complements. I declare that I am/we are in possession of the written consent of patients and that the research and its procedures were timely and adequately approved by the Ethics Committee of the institution of origin. We further declare that all institutional affiliations and all sources of financial support for the work are duly informed. I certify that there is no commercial or associative interest that represents a conflict of interest related to the submitted work. If there is commercial interest, in addition to the technical and academic ones, in the publication of the article, the information will be reported during the text.