EFFICIENCY OF DETERGENTS IN THE REMOVAL OF ESCHERICHIA COLI BIOFILMS ON STAINLESS STEEL SURFACES
Keywords:
Alkaline detergent, Biofilm, Enzymatic detergent, Escherichia coli, Stainless steel
Abstract
Escherichia coli is a pathogen associated with foodborne diseases. E. coli may be present in the food industry through biofilms in poor hygienic conditions. The objective of this research was to evaluate the efficiency of detergents for the removal of E. coli biofilms from a stainless steel surface. AISI 304, finishing number 4 stainless steel coupons (8 mm x 8 mm x 1 mm dimensions) were aseptically immersed in microtubes containing 1 ml of Mueller Hinton broth (MH) contaminated with 105 CFU / ml E. coli and incubated at 35 °C for 24 hours for biofilm formation. Then, each coupon was submitted to different procedures of hygiene: cleaning with enzymatic detergent for 5 min at 40 ° C and cleaning with 1% alkaline detergent for 5 min at room temperature. After the cleaning steps, each coupon was transferred to a microtube containing 1 mL of 0.85% saline solution and agitated for 2 min to release the biofilm. Afterwards, serial dilutions and agar plating (MH) were performed for the quantification of the detached cells. The control coupons (without detergents) were not given cleaning agents and their counts were used to calculate the number of decimal reduction due to the hygiene processes. The treatment with the enzymatic detergent showed a reduction of 1.31 log CFU / cm2 . The alkaline detergent reduced (3.70 log UFC / cm2 ) the E. coli counts of the stainless steel surface. No sanitation method tested completely removed the microbial biofilm from the stainless-steel surface.
Downloads
Download data is not yet available.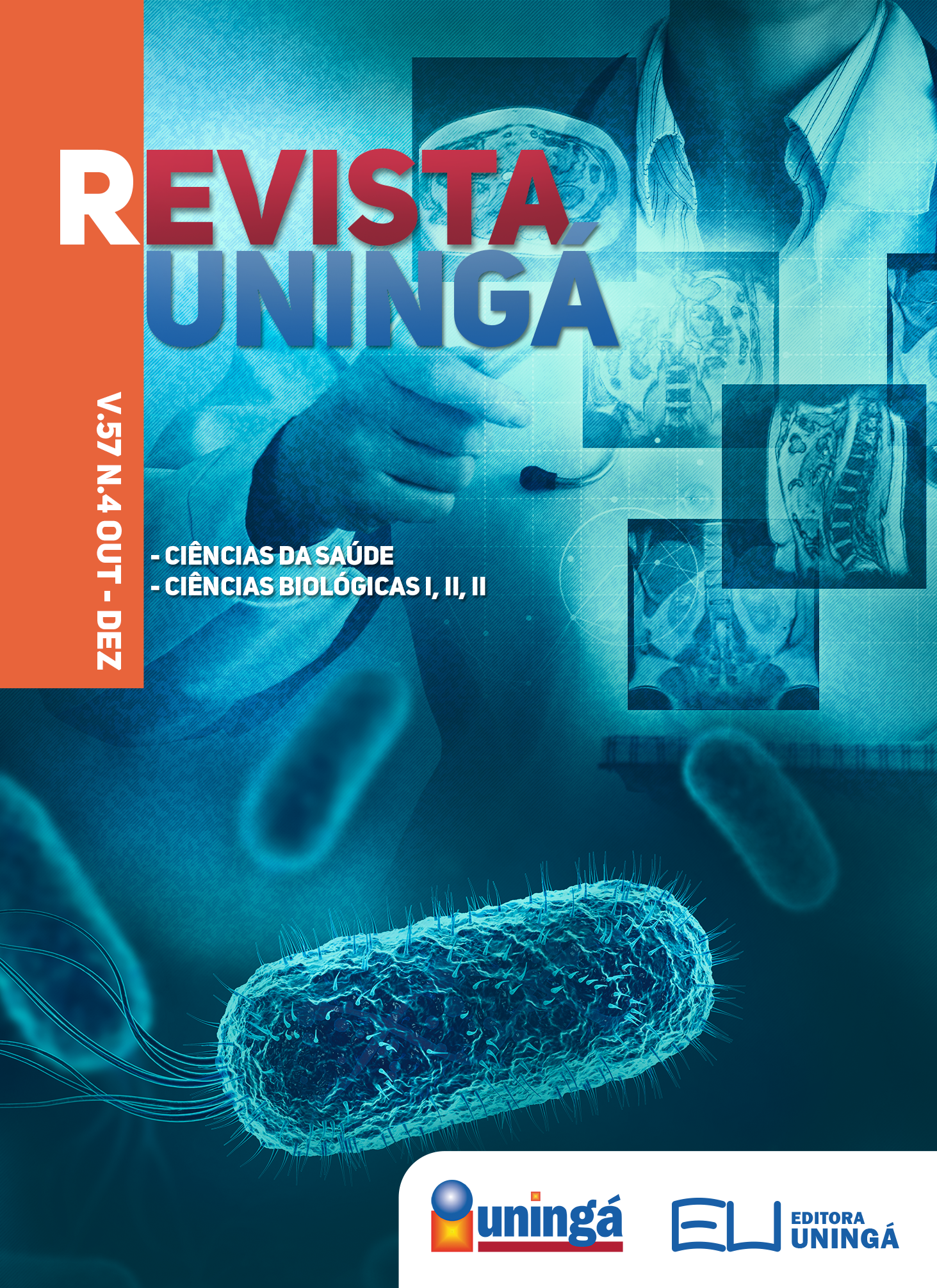 Downloads
How to Cite
Fabiano, G. G., Aguera, R. G., & Do Prado, D. B. (2020). EFFICIENCY OF DETERGENTS IN THE REMOVAL OF ESCHERICHIA COLI BIOFILMS ON STAINLESS STEEL SURFACES. Revista Uningá, 57(4), 46–56. https://doi.org/10.46311/2318-0579.57.eUJ2859
License
I declare/we declare that the text submitted here is original, of my own authorship and does not infringe any type of third party rights. The content is my/our sole responsibility. Possible research involving animals and/or human beings is in accordance with Resolution 196/96 of the National Health Council and its complements. I declare that I am/we are in possession of the written consent of patients and that the research and its procedures were timely and adequately approved by the Ethics Committee of the institution of origin. We further declare that all institutional affiliations and all sources of financial support for the work are duly informed. I certify that there is no commercial or associative interest that represents a conflict of interest related to the submitted work. If there is commercial interest, in addition to the technical and academic ones, in the publication of the article, the information will be reported during the text.