EVALUATION OF SODIUM CONSUMPTION IN TWO UNITS OF FEEDING AND NUTRITION OF RIO GRANDE DO SUL
Keywords:
Collective Feeding, Nutrition, Salt, Sodium
Abstract
The research, carried out in two Food and Nutrition Units (FNU), aimed at evaluating the extrinsic sodium consumption of the diners in the lunch meals, comparing the results with each other and with the one recommended by the Worker Feeding Program (WFP). The amount of salt used in the datasheet, the preparation of meals and the amount of salt consumed in the salt shakers was analyzed. The sodium values between the two FNUs were compared by analyzing the difference between the estimated sodium in the datasheet in relation to the preparations and the sodium used in the salt shakers and compared with the values of recommendations established by the WFP. There was a difference between the two FNUs: sodium consumed in the salt shaker, sodium used in the preparations, estimated sodium in the datasheet and sodium of the preparations added with the sodium of the salt shaker. In FNU1, higher sodium values were observed in the preparations when compared to the menu, 1928.4 mg vs 1217.6 mg, respectively. In both units, the values of the datasheet were higher than the reference, 1217.6 mg for FNU1 and 3112.4 mg for FNU2, while the values of the salt shaker were lower than the reference, 217.6 mg for FNU1 and 283, 2 mg for FNU2. Units had elevated sodium intake, which may promote the development of cardiovascular disease. Since the two units presented significantly higher results in relation to the amount of sodium offered in meals, it is necessary to reduce the salt of the preparations in order to offer a healthier diet.
Downloads
Download data is not yet available.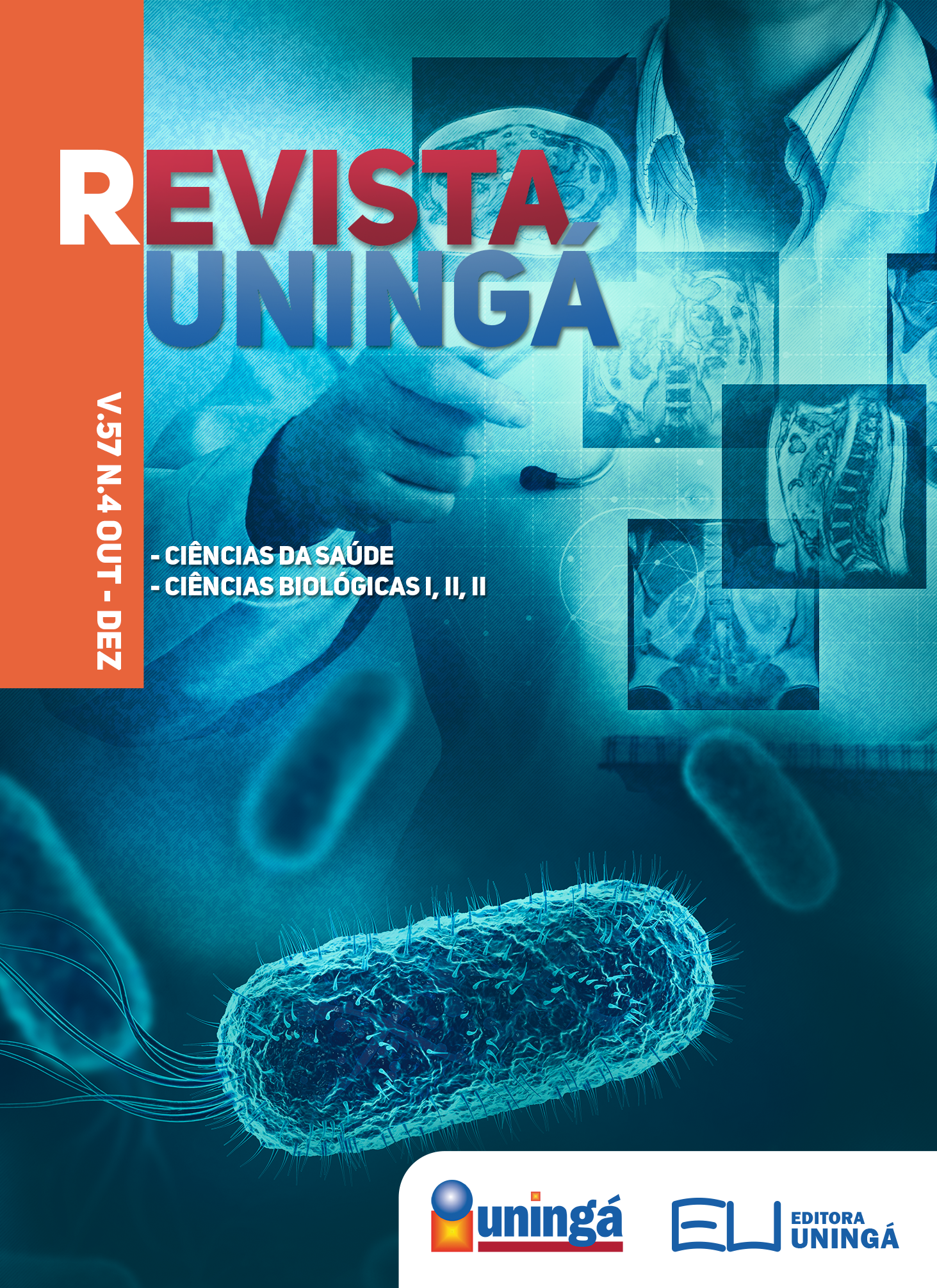 Downloads
How to Cite
Alessio, A. M., Lucca, S. S., & Bruch-Bertani, J. P. (2020). EVALUATION OF SODIUM CONSUMPTION IN TWO UNITS OF FEEDING AND NUTRITION OF RIO GRANDE DO SUL. Revista Uningá, 57(4), 23–33. https://doi.org/10.46311/2318-0579.57.eUJ2848
License
I declare/we declare that the text submitted here is original, of my own authorship and does not infringe any type of third party rights. The content is my/our sole responsibility. Possible research involving animals and/or human beings is in accordance with Resolution 196/96 of the National Health Council and its complements. I declare that I am/we are in possession of the written consent of patients and that the research and its procedures were timely and adequately approved by the Ethics Committee of the institution of origin. We further declare that all institutional affiliations and all sources of financial support for the work are duly informed. I certify that there is no commercial or associative interest that represents a conflict of interest related to the submitted work. If there is commercial interest, in addition to the technical and academic ones, in the publication of the article, the information will be reported during the text.