INTERVENÇÕES NUTRICIONAIS PARA A PROMOÇÃO DO ALEITAMENTO MATERNO EXCLUSIVO
Keywords:
Aleitamento Materno, Nutricionista, Assistência alimentar
Abstract
Objetivo: identificar as evidências disponíveis na literatura acerca das intervenções do nutricionista na promoção do aleitamento materno exclusivo. Método: trata-se de revisão integrativa a partir de publicações nas bases de dados LILACS, PubMed e SciELO, no período de 2007 a 2017. Utilizou-se a combinação dos descritores "Aleitamento Materno", "Nutricionista" e "Assistência Alimentar" nas línguas inglesa, portuguesa e espanhola. Resultados: foram selecionados três estudos. Na análise temática emergiu uma categoria: "Impacto das intervenções educativas nutricionais sobre o aleitamento materno". Conclusão: as intervenções para promoção do aleitamento exclusivo são, em sua maioria, educativas e envolvem a aplicação de questionários e treinamentos por profissionais. Desta forma, contribuem para a melhoria dos índices de amamentação.
Downloads
Download data is not yet available.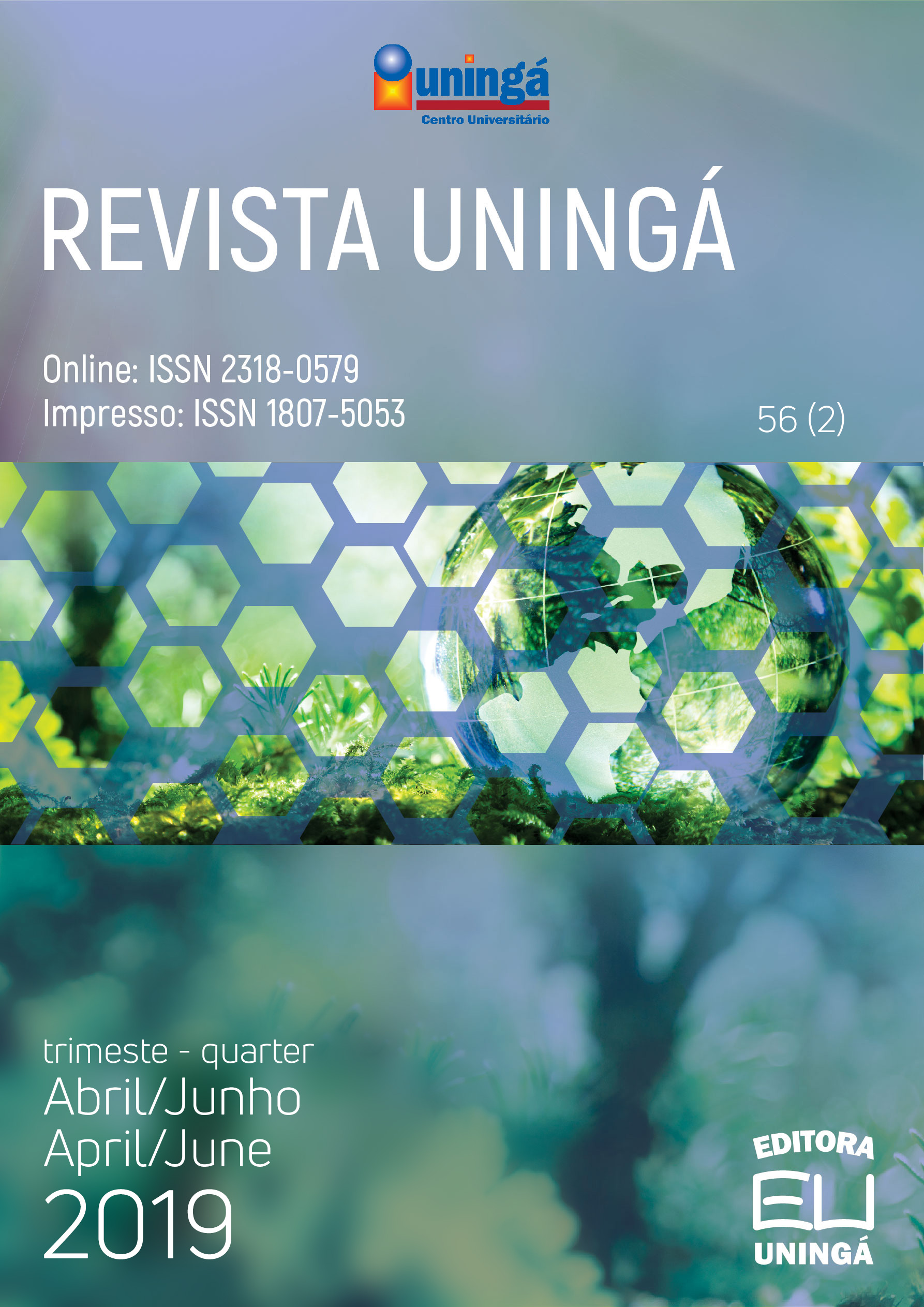 Downloads
How to Cite
Nunes, A. M., de Moura Sá, G. G., Moura, L. K. B., Monte, T. L., & Almeida, C. A. P. L. (2019). INTERVENÇÕES NUTRICIONAIS PARA A PROMOÇÃO DO ALEITAMENTO MATERNO EXCLUSIVO. Revista Uningá, 56(2), 124–133. https://doi.org/10.46311/2318-0579.56.eUJ2828
License
I declare/we declare that the text submitted here is original, of my own authorship and does not infringe any type of third party rights. The content is my/our sole responsibility. Possible research involving animals and/or human beings is in accordance with Resolution 196/96 of the National Health Council and its complements. I declare that I am/we are in possession of the written consent of patients and that the research and its procedures were timely and adequately approved by the Ethics Committee of the institution of origin. We further declare that all institutional affiliations and all sources of financial support for the work are duly informed. I certify that there is no commercial or associative interest that represents a conflict of interest related to the submitted work. If there is commercial interest, in addition to the technical and academic ones, in the publication of the article, the information will be reported during the text.