PACIENTES COM TRANSTORNO DO ESPECTRO AUTISTA: CONDUTA CLÍNICA NA ODONTOLOGIA
Keywords:
Pacientes autistas; odontologia, características orais; condicionamento.
Abstract
O Transtorno do Espectro Autista (TEA) é caracterizado por um transtorno comportamental de caráter irreversível e de etiologia indefinida. Os primeiros sintomas são observados aos três anos de vida da criança, normalmente pelos responsáveis. O TEA tem um comportamento estereotipado, dificuldade de comunicação e um arquétipo de interesses restritos e, devido a isso, pequenas atividades do dia-a-dia podem se tornar obstáculos, tais como escovação dos dentes e uso do fio dental. O TEA apresenta as mesmas características orais de um paciente não autista, mas devido às limitações da doença e ao descaso dos pais, a cavidade bucal do mesmo tende a ser mais susceptível à cárie e outras doenças. Nesse sentido, é muito importante que haja ligação entre os pais e o dentista com intenção de prevenir os problemas de saúde bucal, uma vez que os pais têm dificuldade de realizar higiene oral eficiente no filho autista e são poucos os profissionais capacitados a atendê-los, tanto em rede pública quanto na rede privada. Sendo assim, o objetivo dessa revisão de literatura é mostrar as características de um paciente autista e a conduta clínica do cirurgião dentista em relação aos mesmos.
Downloads
Download data is not yet available.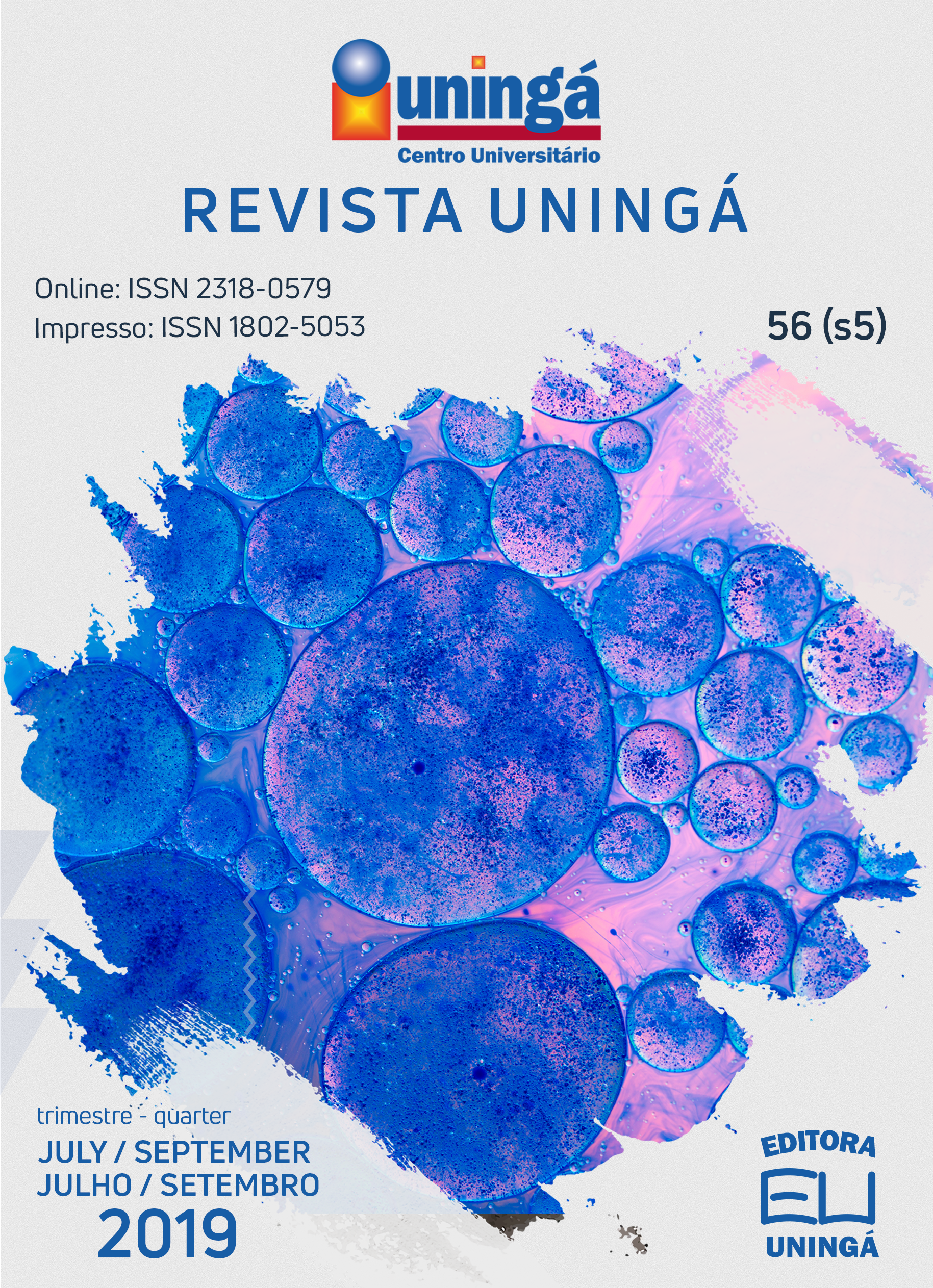 Downloads
How to Cite
Lopes da Silva, M. J., Conrado da Silva, L., Faker, K., Tostes, M. A., & Cancio, V. (2019). PACIENTES COM TRANSTORNO DO ESPECTRO AUTISTA: CONDUTA CLÍNICA NA ODONTOLOGIA. Revista Uningá, 56(S5), 122–129. https://doi.org/10.46311/2318-0579.56.eUJ2819
License
I declare/we declare that the text submitted here is original, of my own authorship and does not infringe any type of third party rights. The content is my/our sole responsibility. Possible research involving animals and/or human beings is in accordance with Resolution 196/96 of the National Health Council and its complements. I declare that I am/we are in possession of the written consent of patients and that the research and its procedures were timely and adequately approved by the Ethics Committee of the institution of origin. We further declare that all institutional affiliations and all sources of financial support for the work are duly informed. I certify that there is no commercial or associative interest that represents a conflict of interest related to the submitted work. If there is commercial interest, in addition to the technical and academic ones, in the publication of the article, the information will be reported during the text.