VITAMINA C X SEPSE: UMA LUZ NO FIM DO TÚNEL?
Keywords:
Sepse, Vitamina C, Prognóstico
Abstract
RESUMO
A sepse é uma doença devastadora que acarreta um enorme dano em termos de morbimortalidade. Muitos estudos têm tentado melhorar o prognóstico deste quadro. Dados preliminares sugerem que a combinação de hidrocortisona, ácido ascórbico e tiamina (terapia HAT) pode reduzir a falência de órgãos em pacientes com sepse e choque séptico. A terapia é baseada no conceito de que uma combinação de agentes prontamente disponíveis, seguros e baratos,  atuando em múltiplos componentes da resposta do hospedeiro frente a um agente infeccioso, visa restaurar sinergicamente a resposta imune desregulada. Este trabalho revisou os recentes estudos envolvendo o uso de terapias alternativas, como os antioxidantes. Estes melhoram o prognóstico da sepse, a hipóxia tecidual e os danos teciduais e poderiam ser uma nova alternativa no manejo da sepse. Vitamina C: Será a luz no fim do túnel para a sepse?
PALAVRAS-CHAVE: Sepse, vitamina C, prognóstico.
Downloads
Download data is not yet available.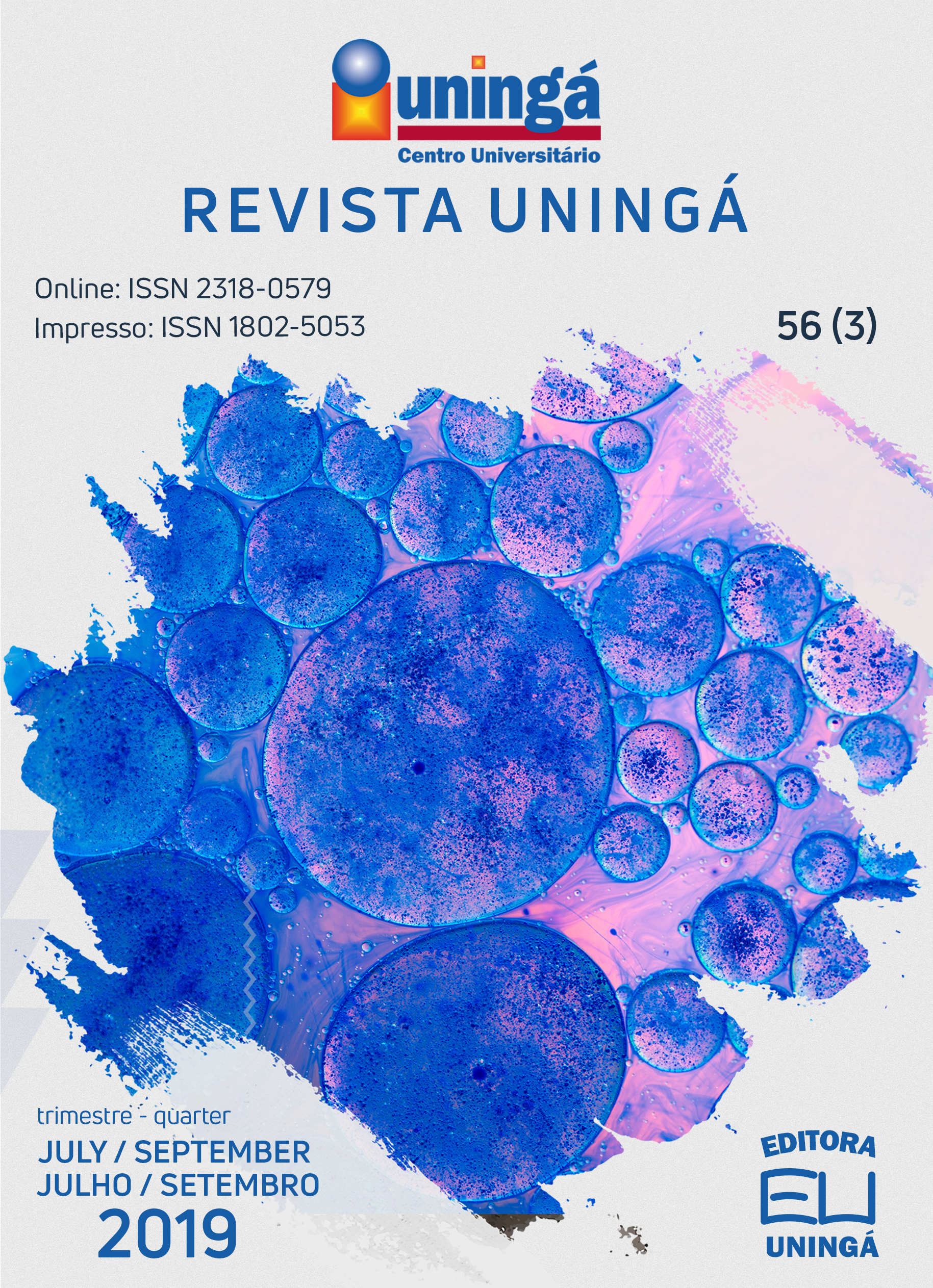 Downloads
How to Cite
Plocharski, M., Maia, P. M., Rosolem, R. C., Manfroi, B. K., Puzzi, M. A., & Valomin, C. (2019). VITAMINA C X SEPSE: UMA LUZ NO FIM DO TÚNEL?. Revista Uningá, 56(3), 89–94. https://doi.org/10.46311/2318-0579.56.eUJ2803
License
I declare/we declare that the text submitted here is original, of my own authorship and does not infringe any type of third party rights. The content is my/our sole responsibility. Possible research involving animals and/or human beings is in accordance with Resolution 196/96 of the National Health Council and its complements. I declare that I am/we are in possession of the written consent of patients and that the research and its procedures were timely and adequately approved by the Ethics Committee of the institution of origin. We further declare that all institutional affiliations and all sources of financial support for the work are duly informed. I certify that there is no commercial or associative interest that represents a conflict of interest related to the submitted work. If there is commercial interest, in addition to the technical and academic ones, in the publication of the article, the information will be reported during the text.