INFECÇÕES DO TRATO URINÁRIO: ETIOLOGIA E PERFIL DE SENSIBILIDADE ANTIMICROBIANA EM PACIENTES NÃO HOSPITALIZADOS
Keywords:
Infecção do Trato Urinário, Resistência antimicrobiana, Urocultura
Abstract
A infecção do trato urinário (ITU) é classificada como uma das patologias mais frequentes provenientes de bactérias, e é caracterizada pela proliferação de microrganismos no trato urinário. O objetivo deste estudo foi descrever a prevalência e o perfil de sensibilidade dos uropatógenos em pacientes de um Laboratório de Referência do semiárido baiano. Para isso foi realizado um estudo transversal, documental com abordagem quantitativa, analisando resultados de 751 uroculturas, no período de 2012 a junho de 2017. Foram obtidos 8,9% de uroculturas positivas, e 91,1% negativas e/ou contaminadas. O sexo feminino foi o mais acometido, representando 88,2% das amostras coletadas e o uropatógeno mais prevalente foi a Escherichia coli com 52,2%, seguida por Streptococcus sp com 16,4%. Nos casos analisados, as bactérias foram sensíveis à Nitrofurantoína em 51,5%, e Ciprofloxacino (42,6%), sendo resistentes em maiores índices à Ampicilina (52,9%). Concluiu-se que, uma avaliação do perfil de susceptibilidade dos microrganismos é primordial no combate à resistência bacteriana, pois irá auxiliar no tratamento e na escolha do antibiótico adequado.
Downloads
Download data is not yet available.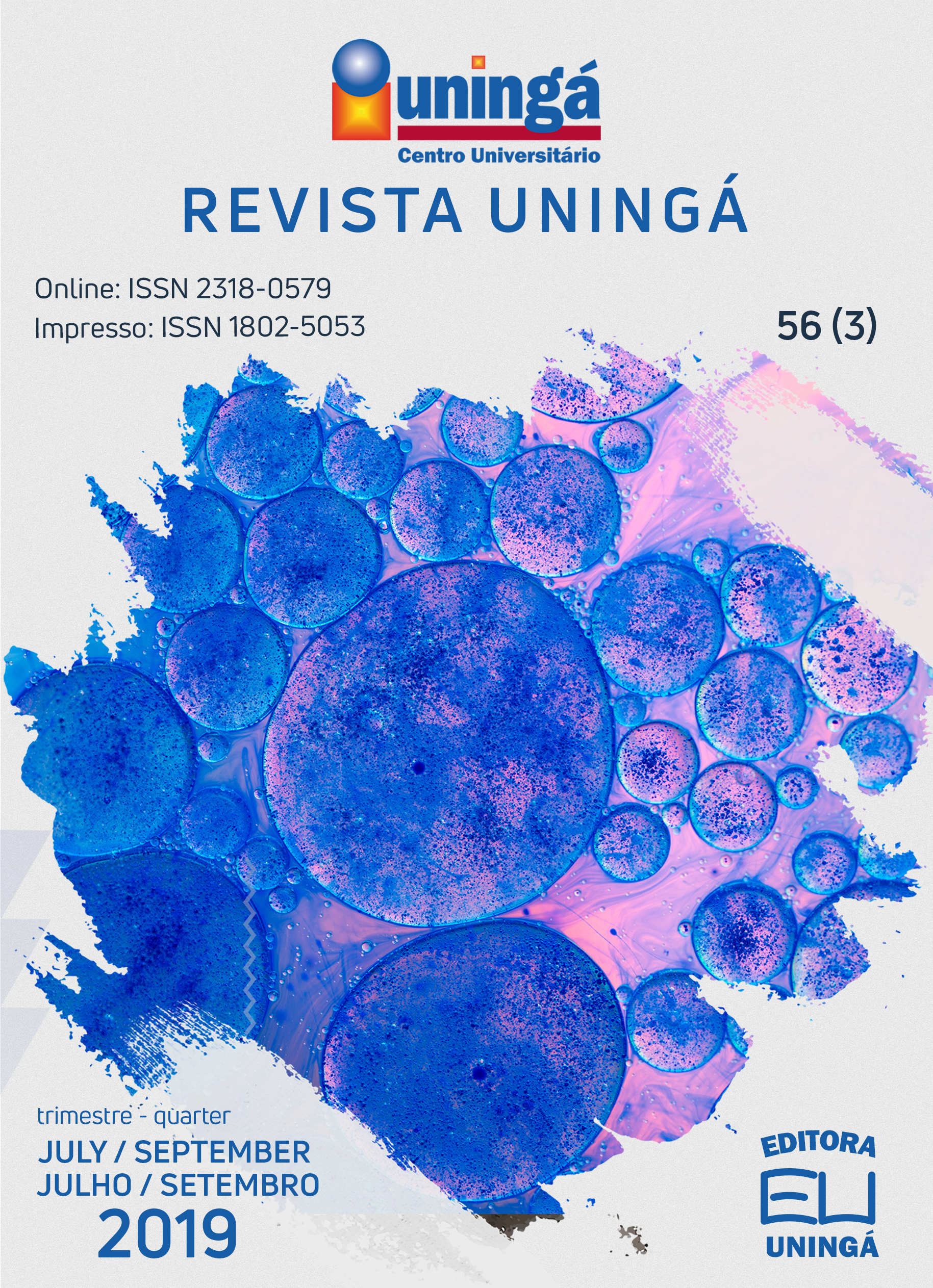 Downloads
How to Cite
Coutinho, E. R. de S., Costa, A. K. A. N., Batista, P. F. da S., & Santos, Álisson N. (2019). INFECÇÕES DO TRATO URINÁRIO: ETIOLOGIA E PERFIL DE SENSIBILIDADE ANTIMICROBIANA EM PACIENTES NÃO HOSPITALIZADOS. Revista Uningá, 56(3), 68–79. https://doi.org/10.46311/2318-0579.56.eUJ2792
License
I declare/we declare that the text submitted here is original, of my own authorship and does not infringe any type of third party rights. The content is my/our sole responsibility. Possible research involving animals and/or human beings is in accordance with Resolution 196/96 of the National Health Council and its complements. I declare that I am/we are in possession of the written consent of patients and that the research and its procedures were timely and adequately approved by the Ethics Committee of the institution of origin. We further declare that all institutional affiliations and all sources of financial support for the work are duly informed. I certify that there is no commercial or associative interest that represents a conflict of interest related to the submitted work. If there is commercial interest, in addition to the technical and academic ones, in the publication of the article, the information will be reported during the text.