NA PERCEPÇÃO DO ALUNO, A DISCIPLINA DE ANATOMIA É IMPORTANTE PARA O CURSO DE ODONTOLOGIA?
Keywords:
Odontologia, Procedimentos clinicos, Educação em odontologia, Anatomia
Abstract
O conhecimento de anatomia humana é fundamental para a prática odontológica, entretanto é necessário verificar se os alunos, principalmente ingressantes, são cientes deste valor. O objetivo deste trabalho foi avaliar a percepção dos discentes ingressantes e concluintes do curso de odontologia sobre a importância da disciplina de anatomia humana para a graduação e sua futura profissão. Foi aplicado um questionário com questões de múltipla escolha sobre o tema em questão para 100 alunos do curso de odontologia da Universidade XXX, sendo 50 discentes do primeiro e 50 do último ano de graduação. Verificou-se que a maioria dos alunos ingressantes e concluintes entende que a anatomia é importante para sua graduação e para a vida profissional. Para a realização de práticas anestésicas, todos os alunos ingressantes e concluintes, acreditam que o conhecimento de anatomia é necessário. Dentre as especialidades odontológicas avaliadas, a cirurgia oral foi a mais relacionada com a anatomia, sendo que 88% dos ingressantes e 94% dos concluintes acreditam que o conhecimento anatômico é muito importante. A maioria dos discentes (76% do primeiro e 64% do último ano) também considera necessário estudar e manter-se atualizado em anatomia mesmo após terem concluído o curso. Assim, conclui-se que a maioria dos alunos compreende a necessidade do conhecimento desta disciplina básica e sua relação com a prática clínica, fator muito importante na interdisciplinaridade do curso de odontologia e prática profissional.
Downloads
Download data is not yet available.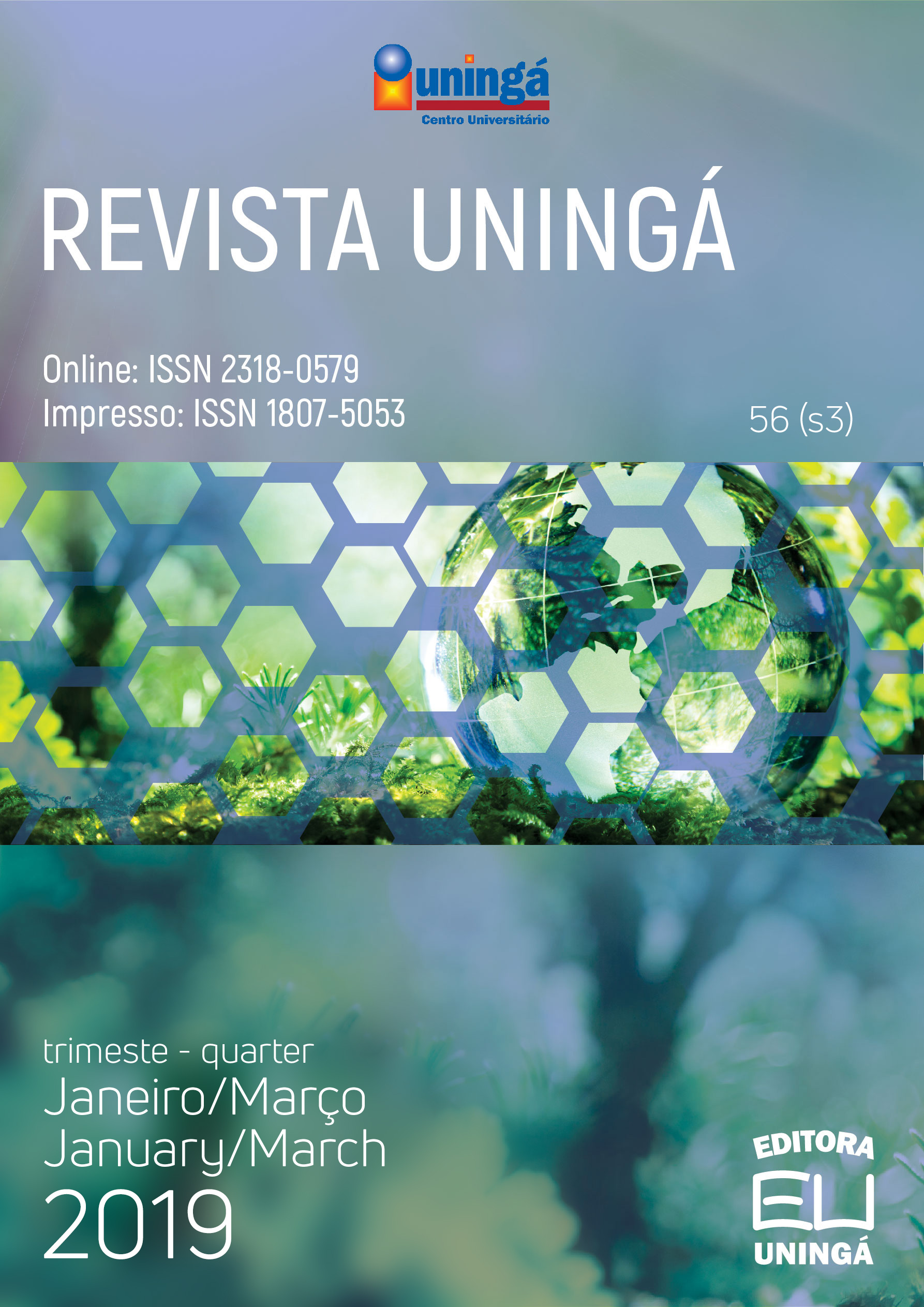 Downloads
How to Cite
Bastos, R. F. de S., Gomes, N. K. A., Almeida, M. S. C., Dias da Silva, M. A., & Pereira, A. C. (2019). NA PERCEPÇÃO DO ALUNO, A DISCIPLINA DE ANATOMIA É IMPORTANTE PARA O CURSO DE ODONTOLOGIA?. Revista Uningá, 56(S3), 92–100. https://doi.org/10.46311/2318-0579.56.eUJ2783
License
I declare/we declare that the text submitted here is original, of my own authorship and does not infringe any type of third party rights. The content is my/our sole responsibility. Possible research involving animals and/or human beings is in accordance with Resolution 196/96 of the National Health Council and its complements. I declare that I am/we are in possession of the written consent of patients and that the research and its procedures were timely and adequately approved by the Ethics Committee of the institution of origin. We further declare that all institutional affiliations and all sources of financial support for the work are duly informed. I certify that there is no commercial or associative interest that represents a conflict of interest related to the submitted work. If there is commercial interest, in addition to the technical and academic ones, in the publication of the article, the information will be reported during the text.